does anyone else love the sound of music? anyways...
i've made a bunch of bags recently and decided to post some of my favorites.
this purse i made for my cousin who's 11. all she said was that her favorite color is black, so i had some freedom with the design.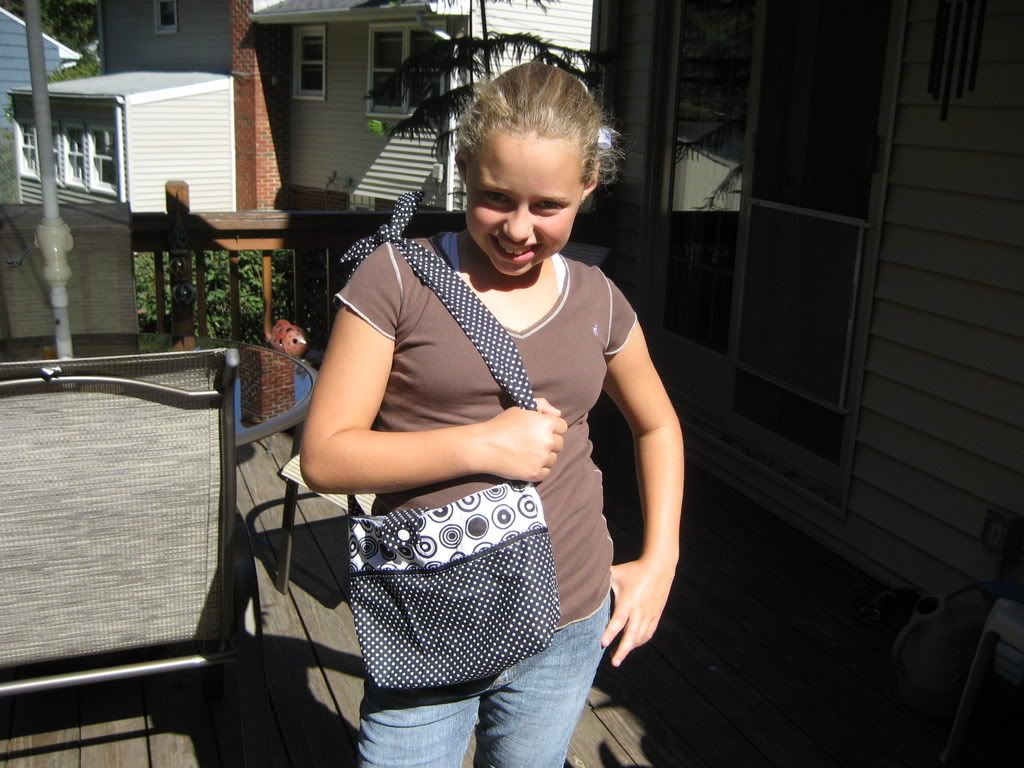 there's ribbon on the front and it has a snap closure. the inside has a nice big pocket (not that she has keys or a cell phone but still...) and i sort of messed up with the lining. i only cut it to the size of the polka dot fabric, so it's a couple inches shallower than the exterior of the bag. at least she didn't notice all the empty space!
here's us modeling the bag just for fun!
this next bag is my everyday purse, the fabric is from ikea. i actually remembered to put pockets in but i never use them, so i still can't find my keys. the interior is pink polka dots, my favorite!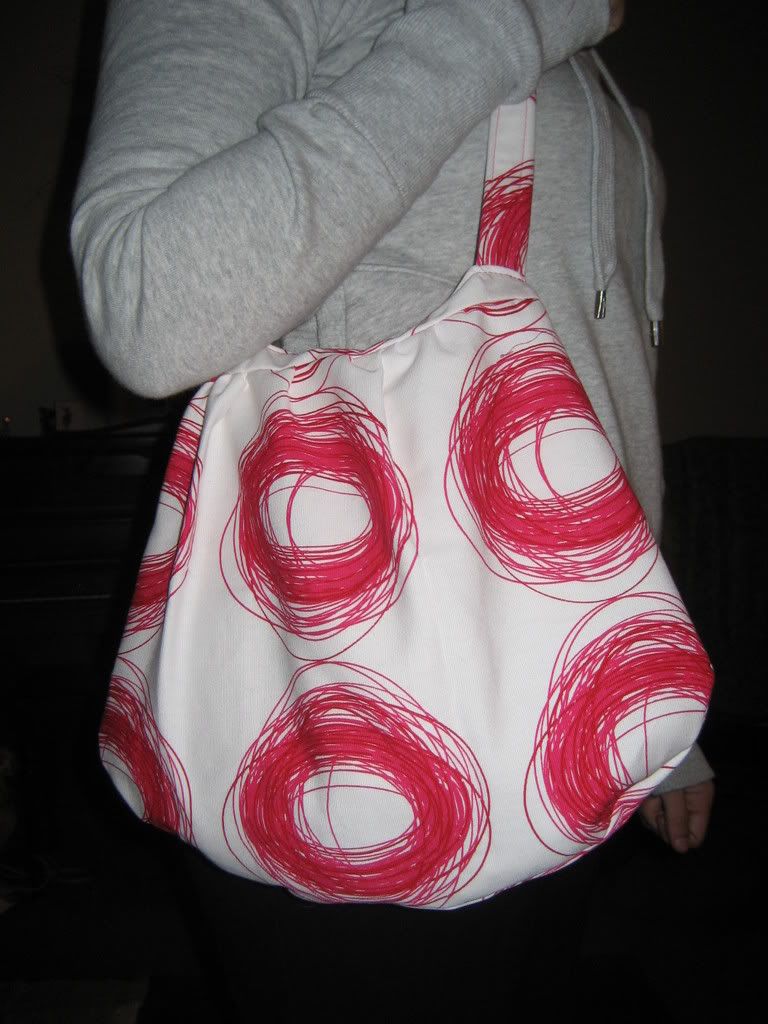 i just finished the following bag for a friend of mine who said she'd like to buy one from me and that she likes green. i think this is the most professional one i've ever made. and yes that's the suite life of zack and cody in the background...i was waiting for hannah montana to come on!
this is the inside, she wanted to be able to carry a magazine so that's what i used to size it. i also included an elastic water bottle pocket that has waterproofish tablecloth material inside to repel condensation! there's also a snap pocket.
i'd love to hear what you guys think of my bags! i'm thinking about making another one just like the green one for myself, i don't think i can part with it! i'm also going to make her a cute matching zipper pocket and wallet too i think.