While at the Coach store yesterday I saw
this purse
and I really liked the shape so I decided to make a similar bag. The fabric is Red/Orange Calliope by Jessica Jones. I love this pattern! I accented it with a matching pink canvas on the straps, the label and the bottom.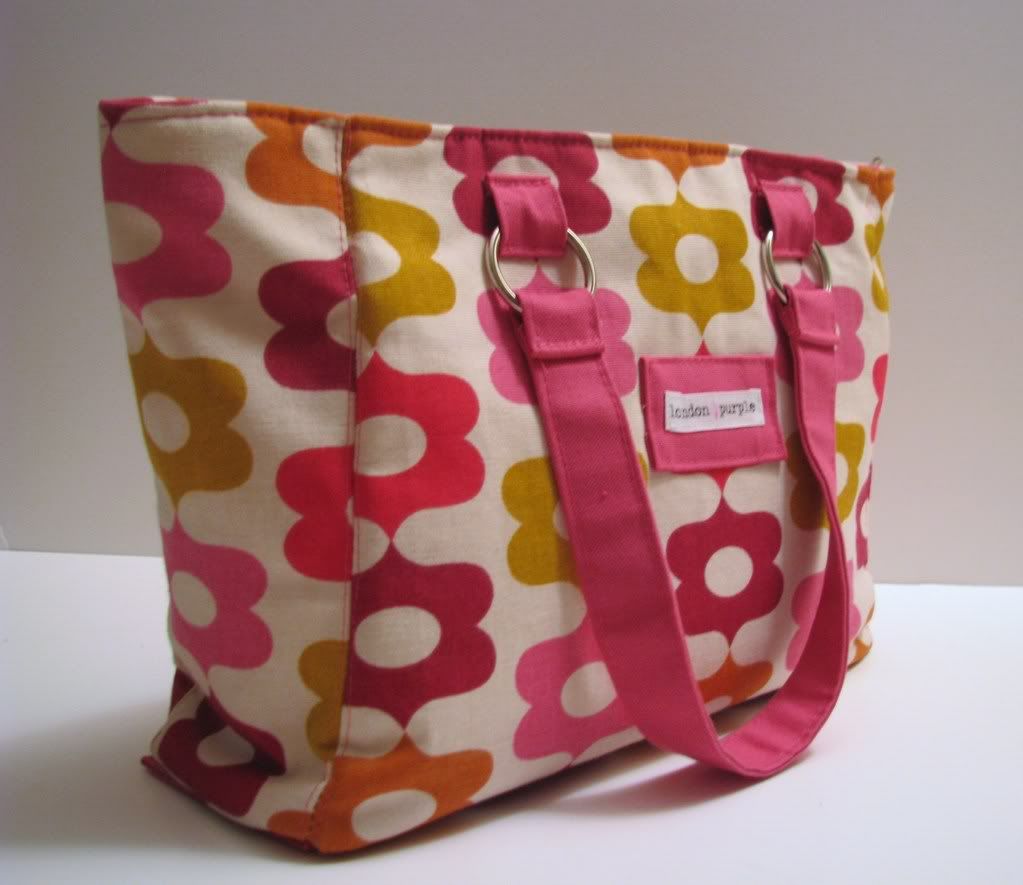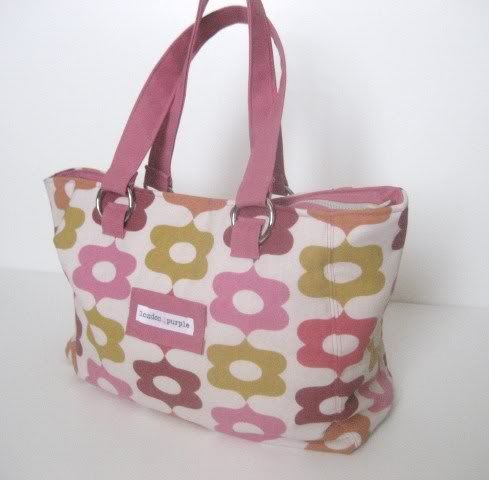 My measurements are a bit different and I couldn't figure out how to get a pocket on the outside that looked good. Unfortunately I had already made a little mark for the center (in pen of course) so I put my label on a rectangle of the pink fabric to cover it up. I think I'll use this on all my bags now! The bottom is flat which I like, I sewed on a panel of the pink canvas reinforced with very stiff interfacing.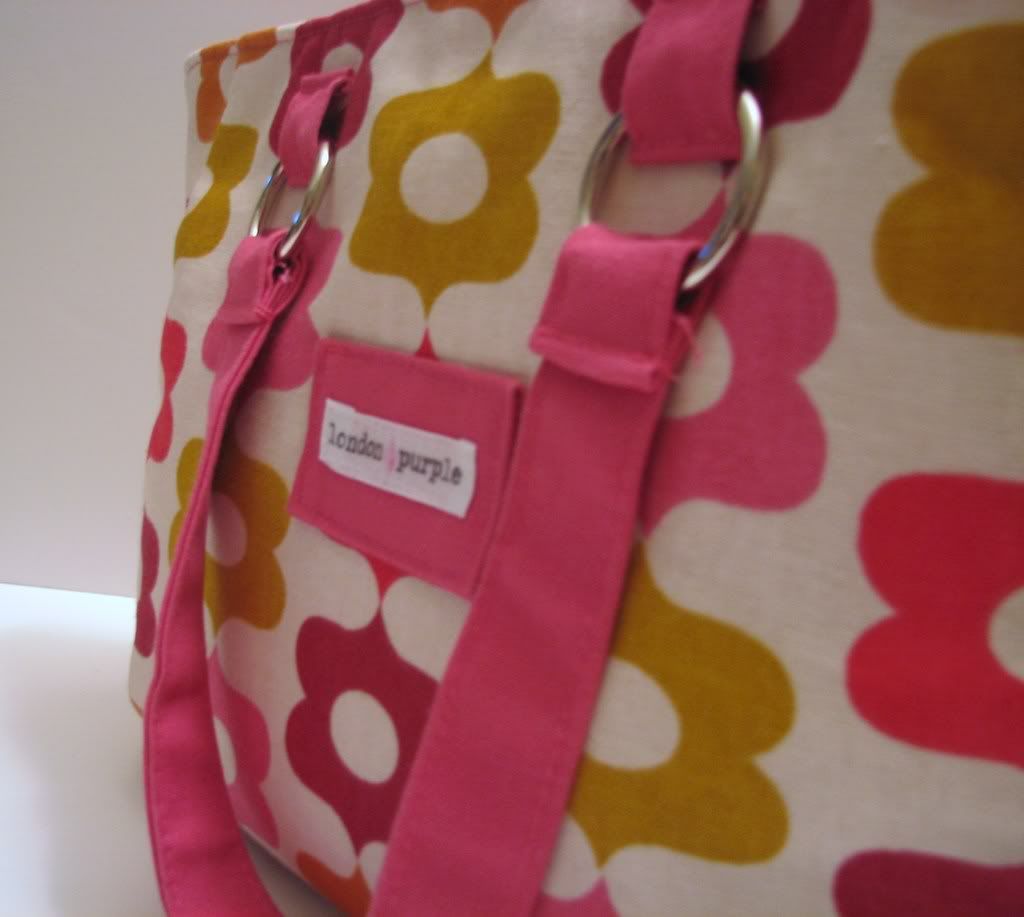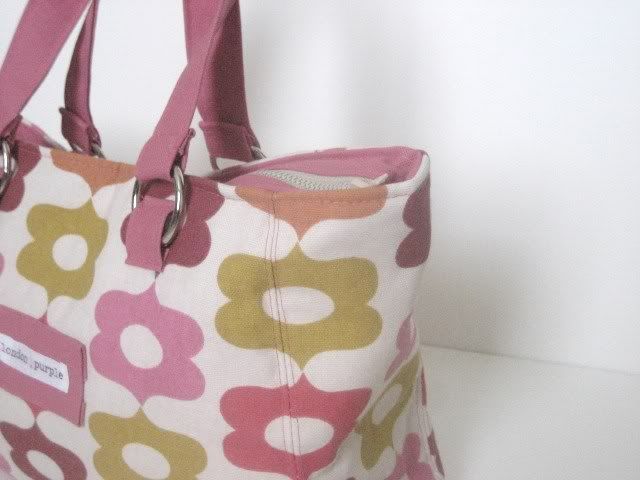 I don't usually make zippered handbags but I thought it might be a good thing to try and now I love it! I used this bag today and I didn't have to worry about my stuff falling out when I threw it in the backseat. I will definitely make more zippered bags, and I've already started cutting out fabric for another one of this style.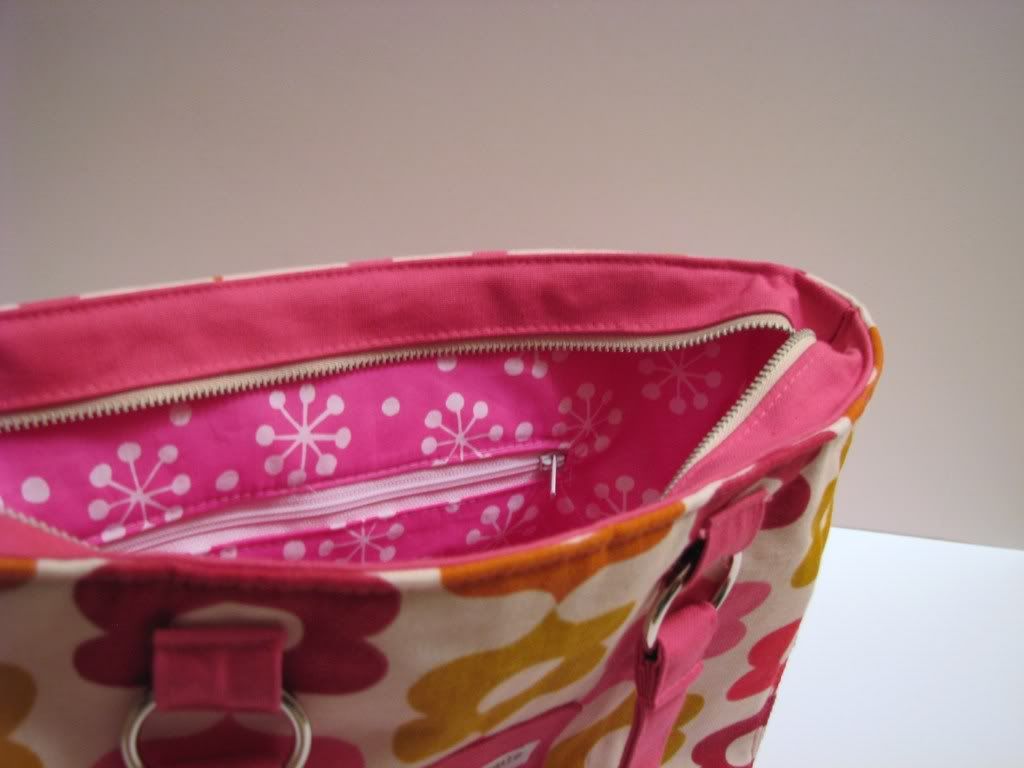 The lining is Purple Stars by Prints Charming. This is seriously the softest cotton I've ever used. I was so sad to cut into the fabric but when I look at the finished bag I'm happy I did! Inside there is a zippered pocket and also a slide pocket for my keys since I like to just toss those in.
For some reason the photos are looking really pixely on my screen, so hopefully I can get some better ones! **Edit: new photos are up!
I'd love to hear your comments! Thanks for looking.