I havent touched these shoes for.. about four years. I didnt really like how it fit, so I stopped wearing them. Then i stumbled on someone who painted their shoes, and iwas like OMG I HAVE TO TRY THAT.
So.. this is what you get!
these dinosaurs are like.. my "trademarks." I draw them EVERYWHERE (even on a math textbook that was passed around my calc class) XP so i suppose the perfect picture for my first pair of painted shoes?
enjoy!

thumbnail for hte preview
Before: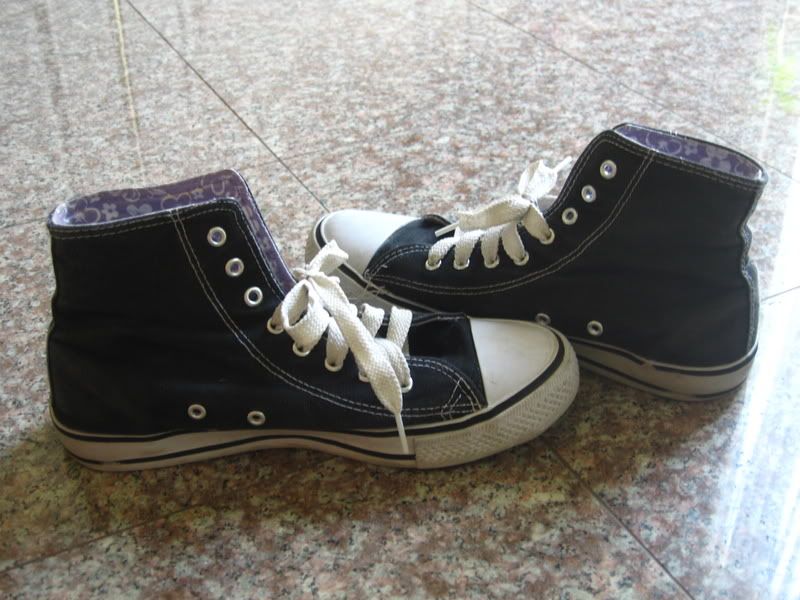 After: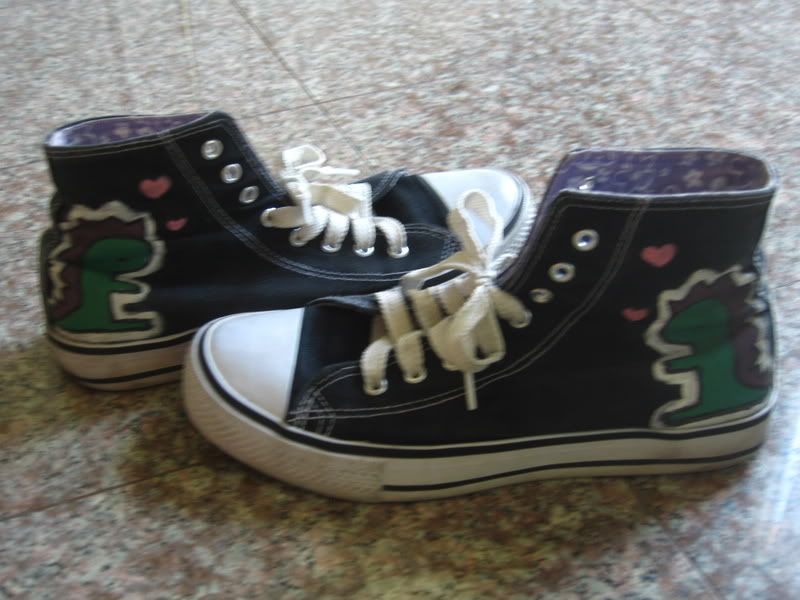 Closeup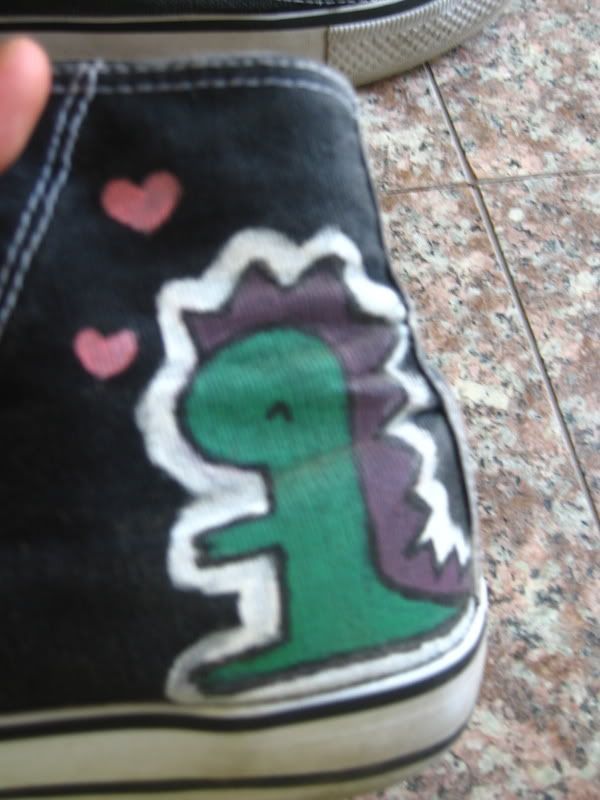 sorry the pics are kind of fuzzy.. the lighting was really terrible so I had to play with a whole bunch of settings that I didnt know how to use
comments? critique?