This one was drawn over two weeks during spanish class (heh.heh).. and it was a gift for my friend. This is quite possibly one of my favorite drawings i've EVER done... and it was all improv!!!! I just started drawing whatever and went from there. So out morphed this .. thing.
and my favorite part is the rabid apple
and I lied. This is in Pen not pencil. hahaha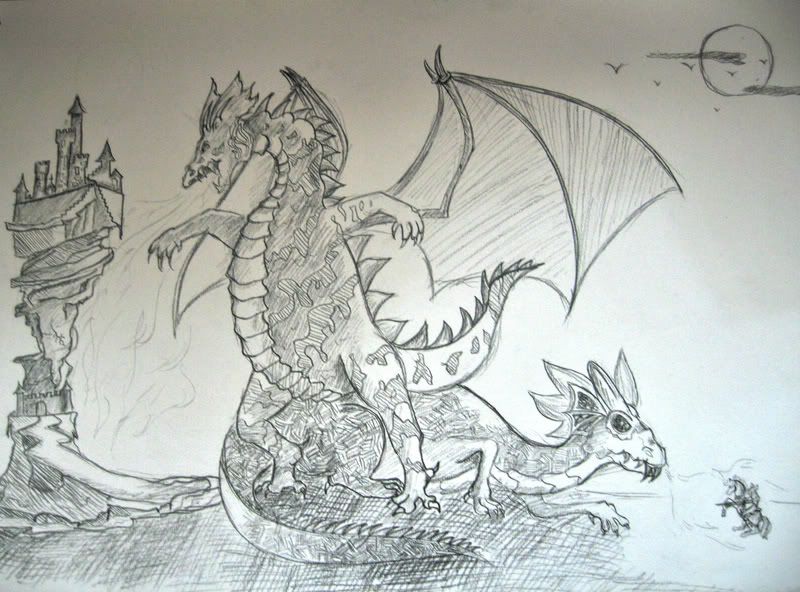 I drew this two years ago i think o.o.. i was on a dragon obsession then so i just felt like doing this. Its a mishmash of random dragon/castle/knight drawing tutorials from a book i had.
I quite like it
they turned out better than i was expecting.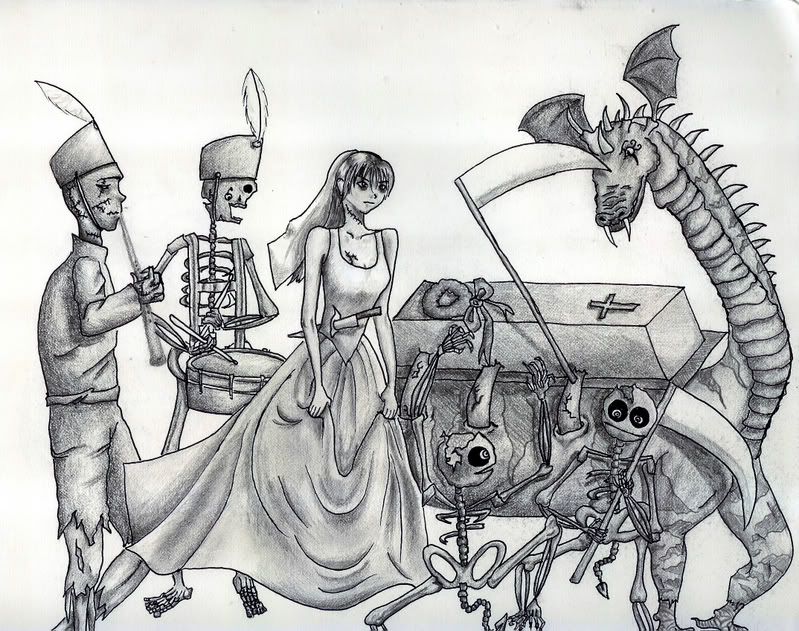 I'm not great at drawing "horror" stuff.. most of the things i draw that is meant to look scary mostly end up... cartooney (for example, the dinosaur thing in the back). So this is my mental image when i listen to "The Black Parade" by My Chemical Romance. See.. theres the widow and the marching band (well.. two members of the marching band) and the color guard-skeletons throwing scythes and the dinosaur carrying a casket!!
i think i was probably slightly deranged when i drew this. LOL
comments? critique? love?