So here's the first obnoxiously long txt portion of my post
Okay so my mom refused to buy me a dress for my banquet (basically an end of hte year reception thing for our Orchesis Dance Company) cuz my room wasnt clean. So i was like "okay i'll clean my room." I cleaned it, but then she refused to take me shopping cuz she was like "you have so much fabric! Just make a dress!"
That was last Monday.
So i'm thinking... I have a week to crank out a dress. And I've never really made a dress from scratch before, without a pattern! and I am dressformless, so i'd have to like.. pin it to.. me.
ASDHFASDHKF!NLRK !L!!!!!
Anyways, I've had this dress in mind for AGES. I am the WORST WORST ABSOLUTE WORST at making the chest part of shirts/dresses, so lucky me! i found a broken BRA that basically i just pineed the fabric to and sewed on. LOL yeah so thats why the top part is shaped like a bra o.o
um.. i finished the dress at around.. 5:15.. :45 minutes before the banquet LOL so some of the mistakes [the bottom is a bit uneven, and it hangs kind of weirdly] i wasnt able to fix =x i and i actually found a HANGING THREAD when i came back!!! O_O O_O O_O haha
but i really love this dress. I've wanted a floral dress for AGES and now i finally have one! yay me
so.. of course, i picwhored with it.
a majority of the pictures arent posted, but.... well... these were the ones i really really liked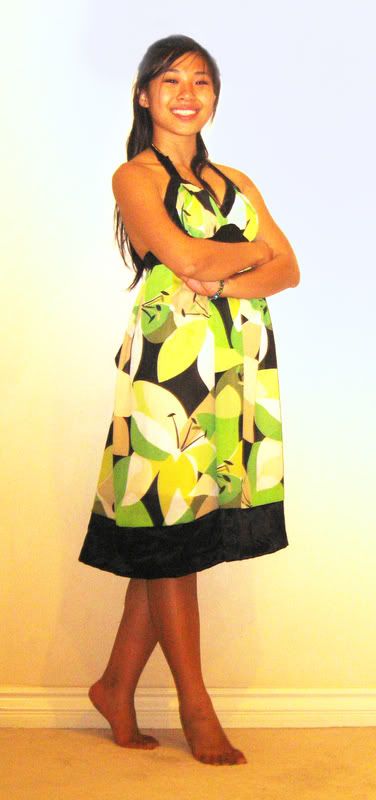 cuz i'm a dancer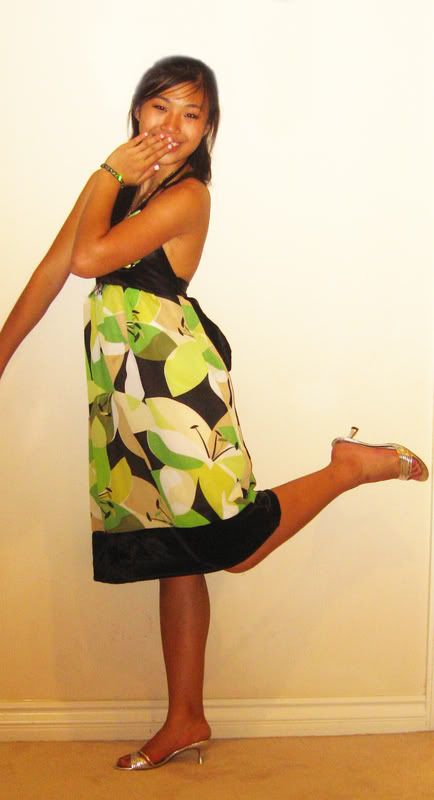 because everyone needs a leg popped, about to be kissed, ohmygoshness pose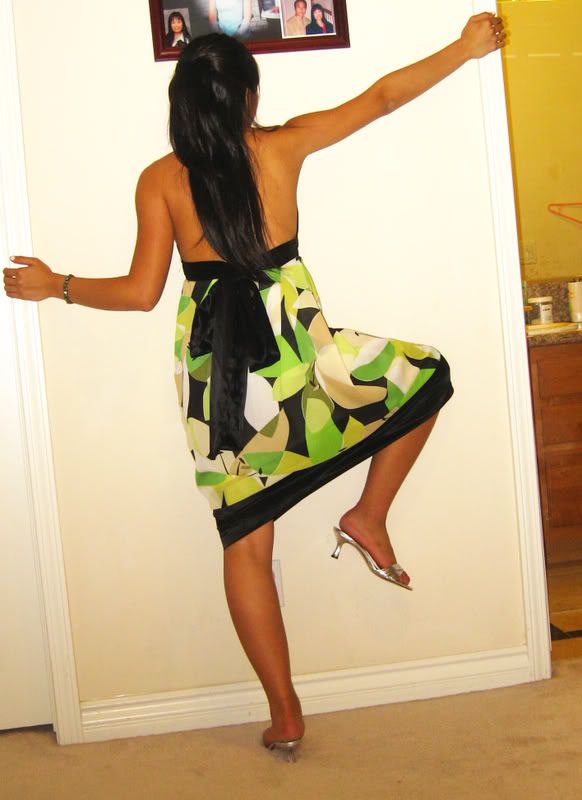 um.. sprawled awkwardly against the wall, so you can see hte bakc! and see that i can't really... move my leg ALL that much.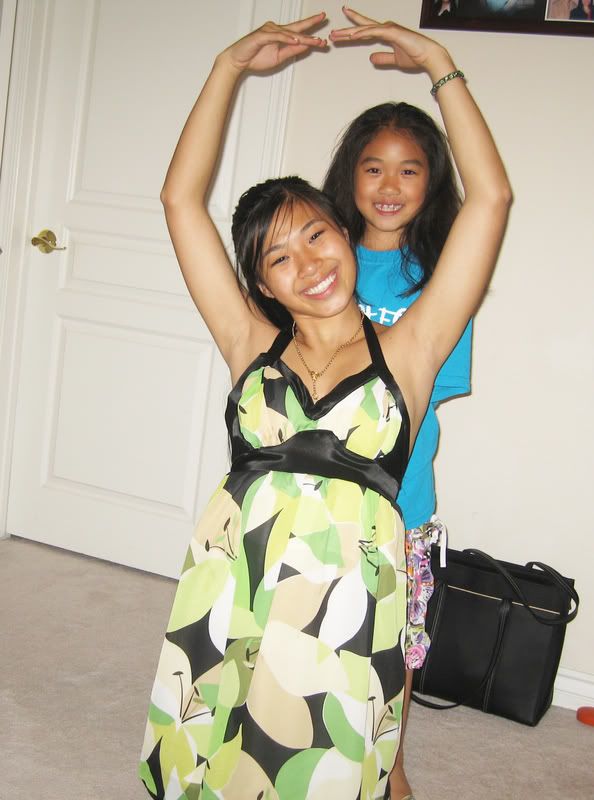 yay. sisterly..
well..
um...
(: hahaha
yay! comments/critique appreciated!