I sorta made these both out of one necklace, but it's not "reconstructed" enough to put in the other board. So, anyway:
This is the original necklace that I wore once to a wedding and never again: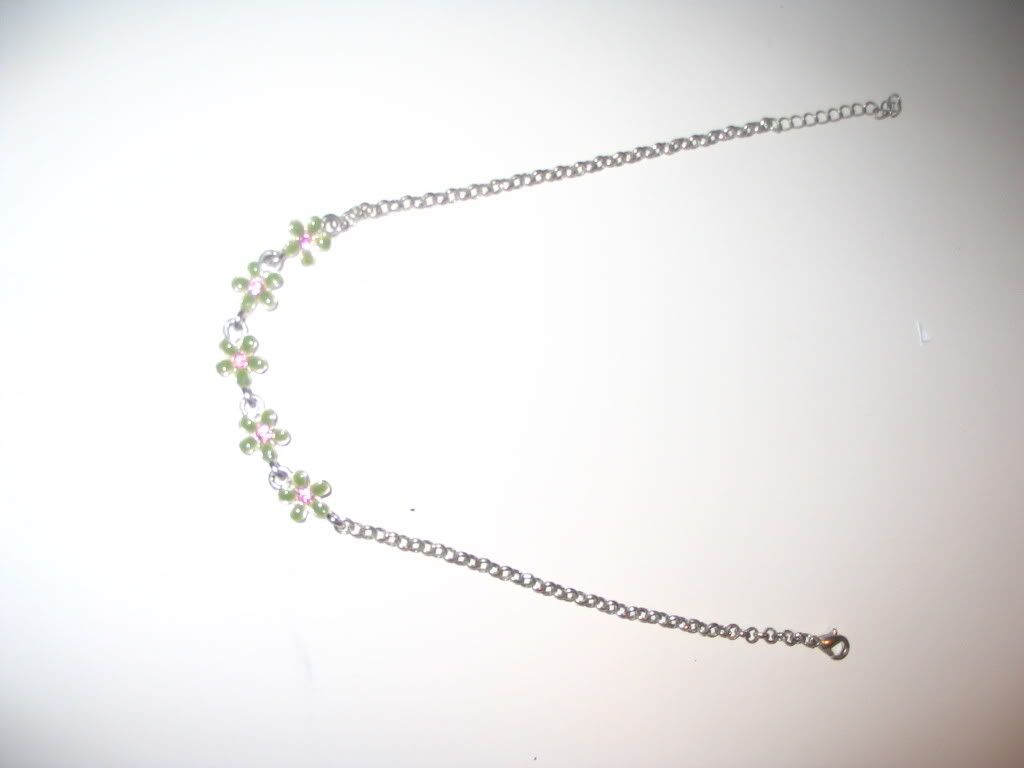 I then made a bracelet by first cutting out the flowers, then joining the chain bits, cutting off the extra bit and attaching some beads: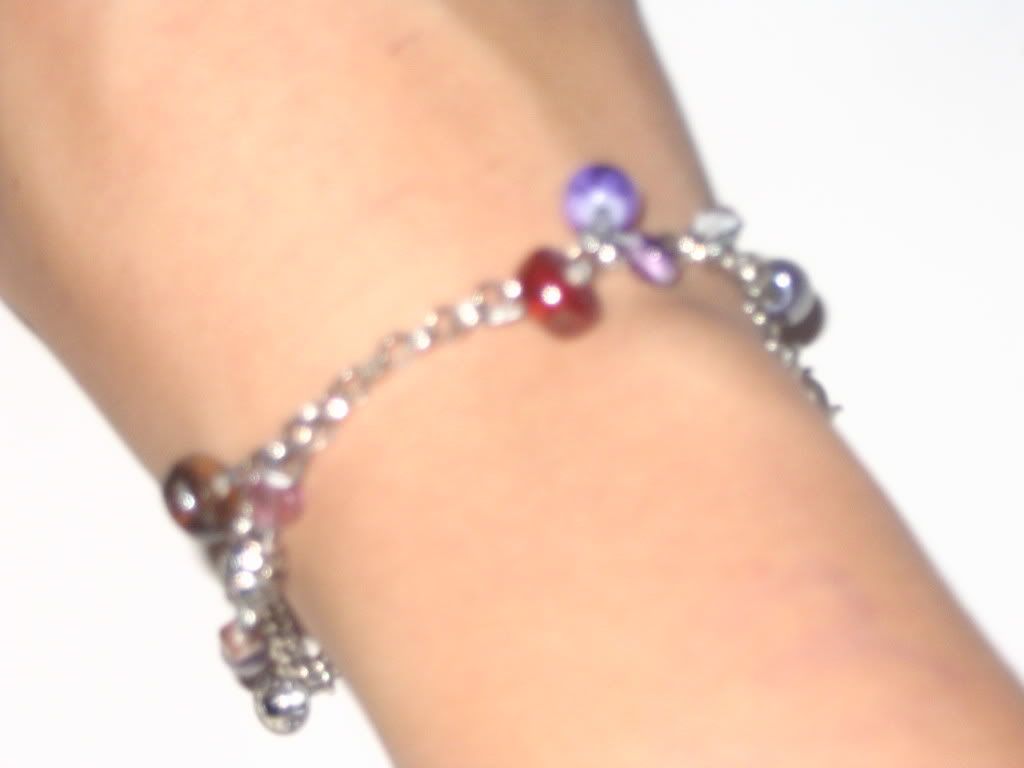 Stretched out: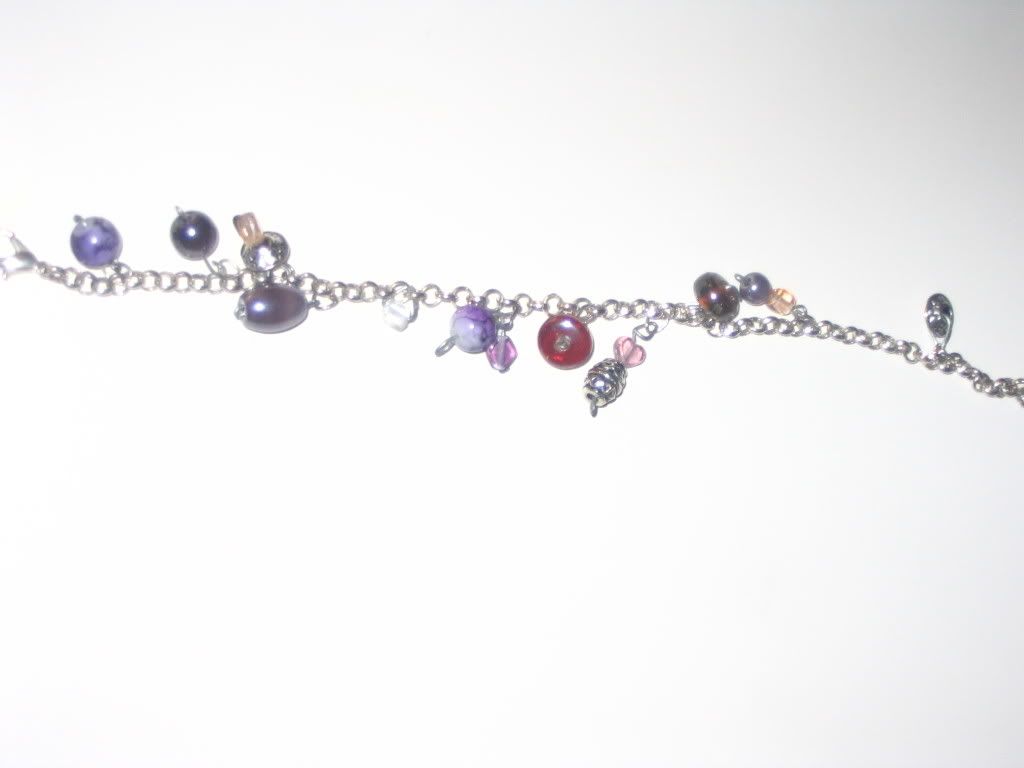 I couldn't think of anything to do with the flowers, but the next day I got a cheap-looking keychain thing with a magazine. This is what I made from it, some extra beads and the flowers: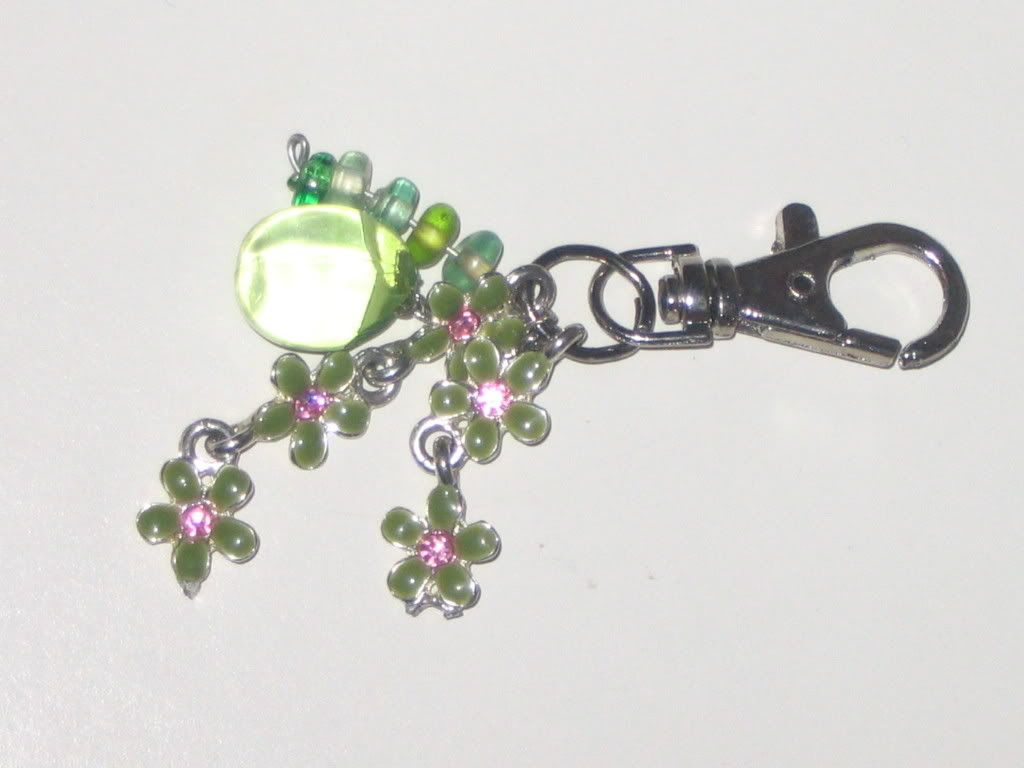 The leftover beads from the keyring:
Sorry, the pictures aren't very good quality.
And I wanted to ask: Do you think I should give the keychain to my mum too? Or is it a bit childish?