I found this gem at the Salvation Army thrift store ... sorry it's not a very good "before" pic: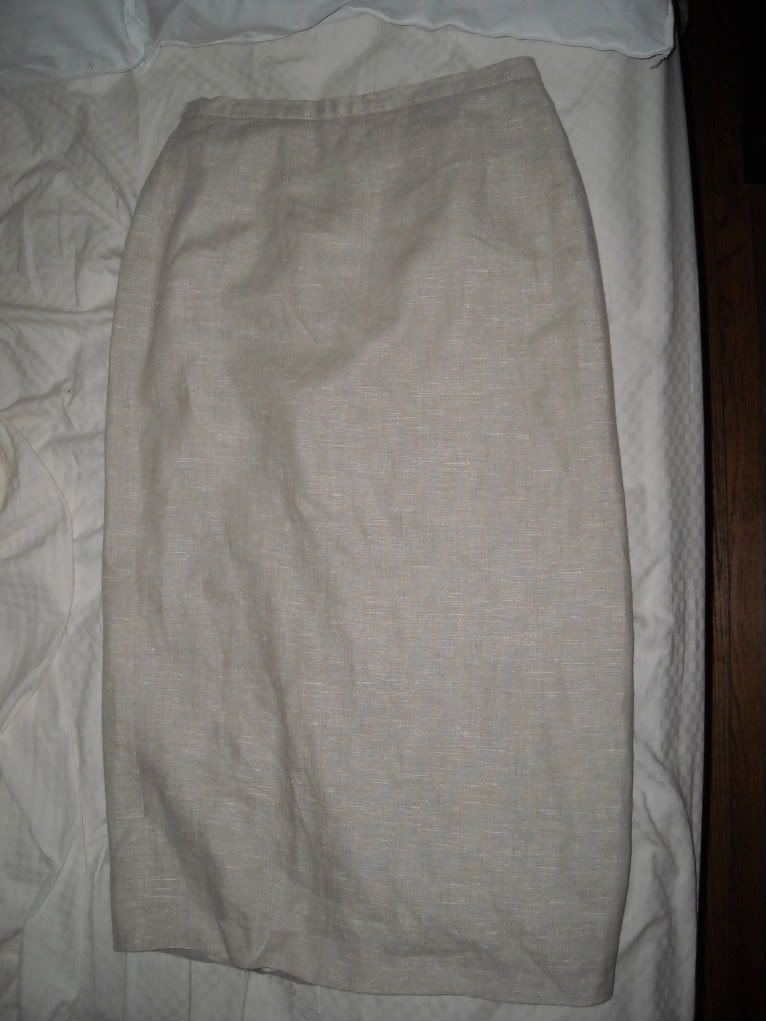 I'm always in desperate need of business-y work clothes, so I cut it up, added some ruffles and came up with this:
Front:
Back: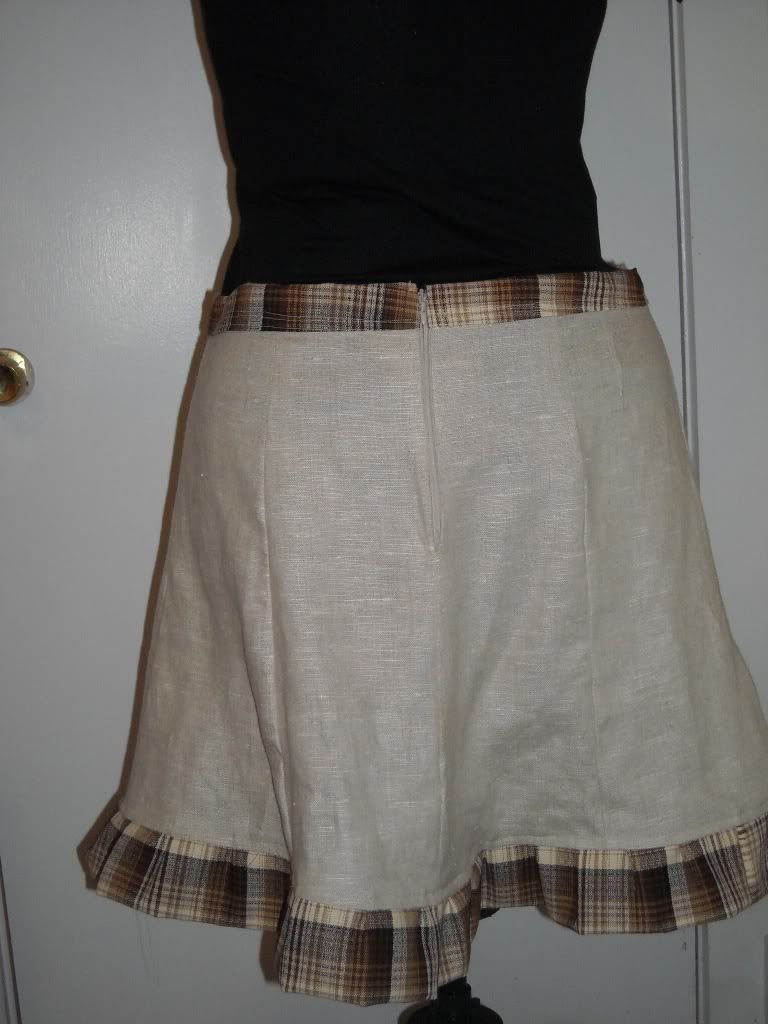 This is my first successful (as in I can wear it out in public) pattern-less creation. The plaid is some old fabric I "borrowed" from my mom a couple of years ago. I think I'll use what's left to make a couple of flower pins to go with it.