making progress: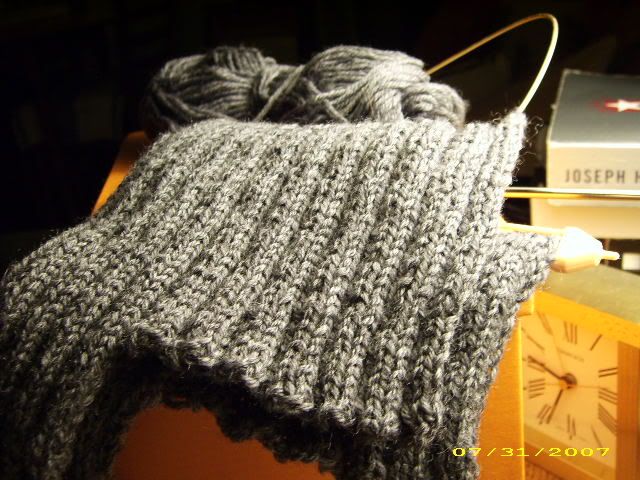 working on the right front side. running a little low on the yarn, will need to see if i can find more of the charcoal gray, i'm pretty sure it was baby ull. but i can't find the label! another option is to switch into a blue yarn from my stash for the left side. hmmm, not sure how i feel about the color-block look...
i am really enjoying knitting this. the pattern is very well written and easy to understand, but with just enough challenge to keep it interesting.
i hope someone will join me!