Boring title, but yuh know, whatever.
Anyway, here is my first doll (made out of cloth and stuff, not plastic bags or grass (long story)). I made her at school in the art room in the morning (with the needle and thread) (yay for bad 'Clue' jokes)
Her hair is dark green (excuse the horrible pictures) she has blue eyes and is wearing all blue. She has white skin (maybe she's a vampire?). I forgot what the pattern was.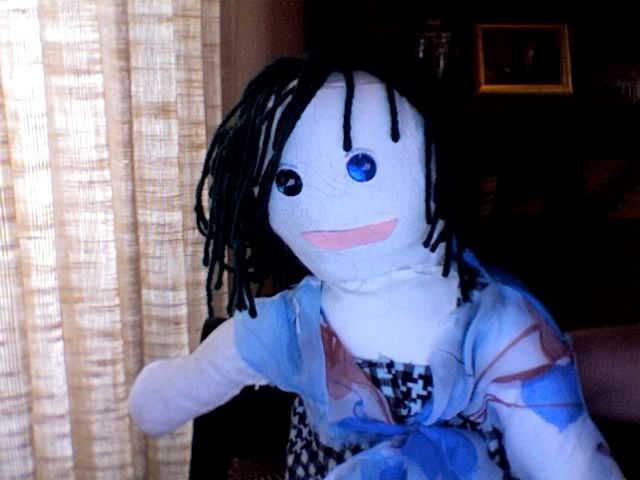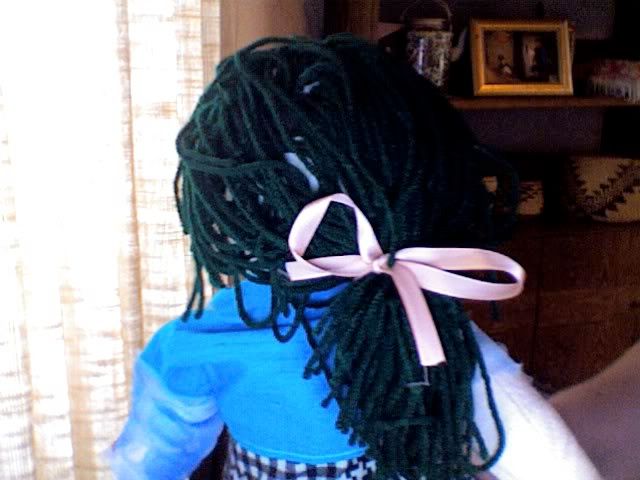 (yes, I know she balding a little. It's hereditary. She doesn't like to talk about it)
I'm kinda proud of her clothes, since I designed and made them all by myself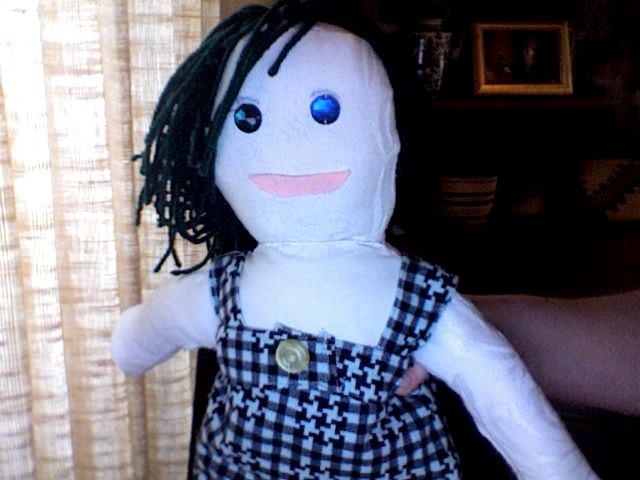 Hello!
I can't think of a good name for her. Any ideas?