This is one of the bags I made for the fill a purse swap - it's a Target Tote bag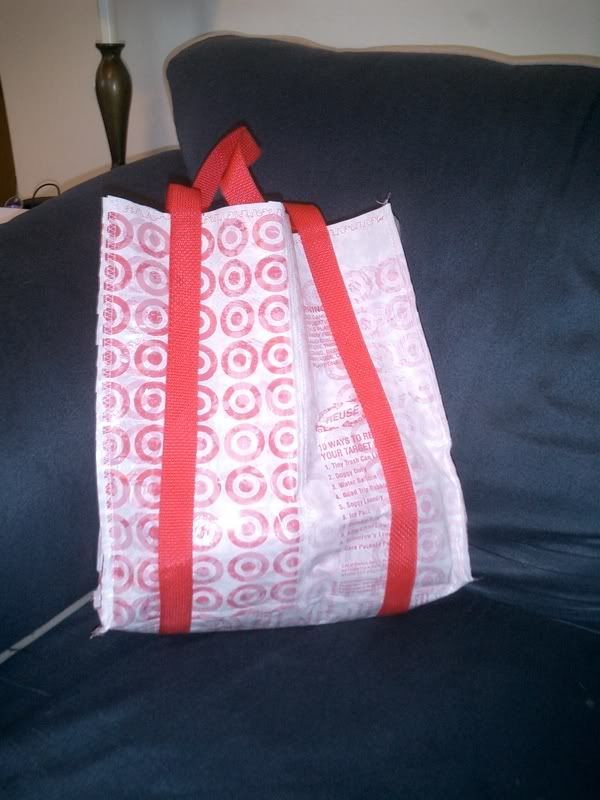 I fused the bags together with an iron - there's a great tute on here how to do it.
https://www.craftster.org/forum/index.php?topic=178442.0
Personally, I've found that Target bags fuse the best - I like how when I fold the bags to fuse them the "10 things you should do with this bag" are showing.
The straps are made with nylon webbing that I got in the trim section of my local fabric store.
Enjoy!