We got our package today from igboyloirb -My little one was so excited to get her package when she woke up from her nap:
Opening it up: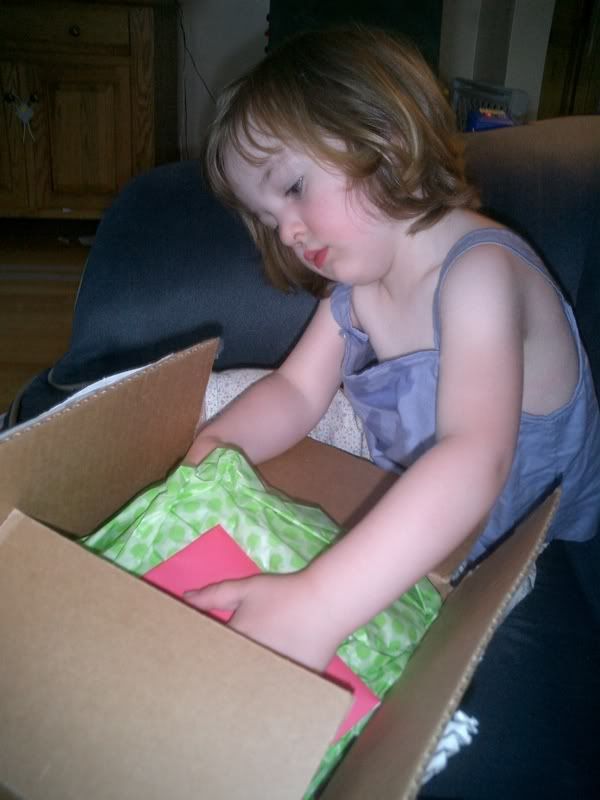 A "Y"! - She knew it was her name as soon as she saw this - lol!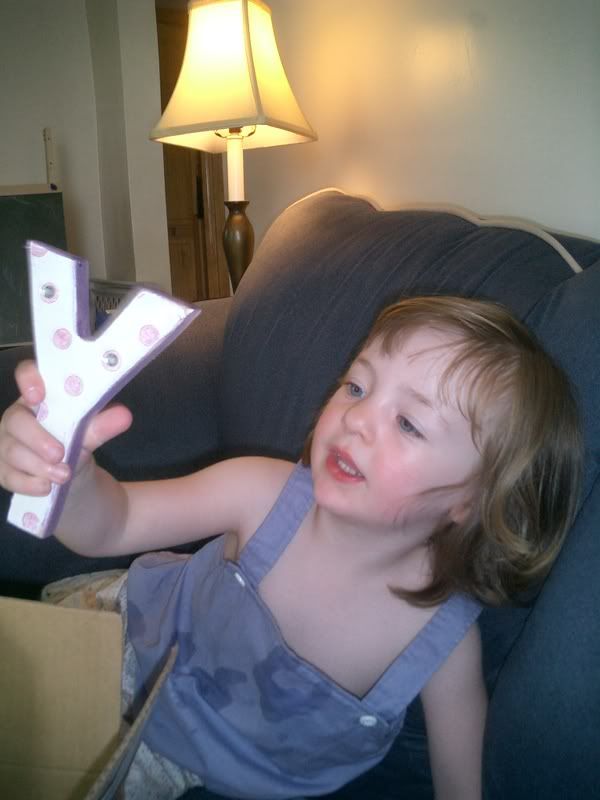 A "S"!
Looking in the bag: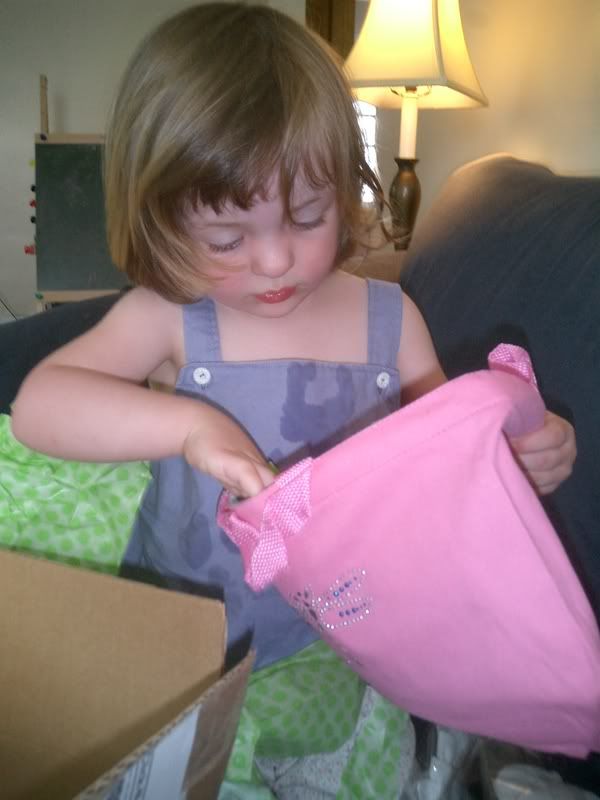 The Thomas Skirt: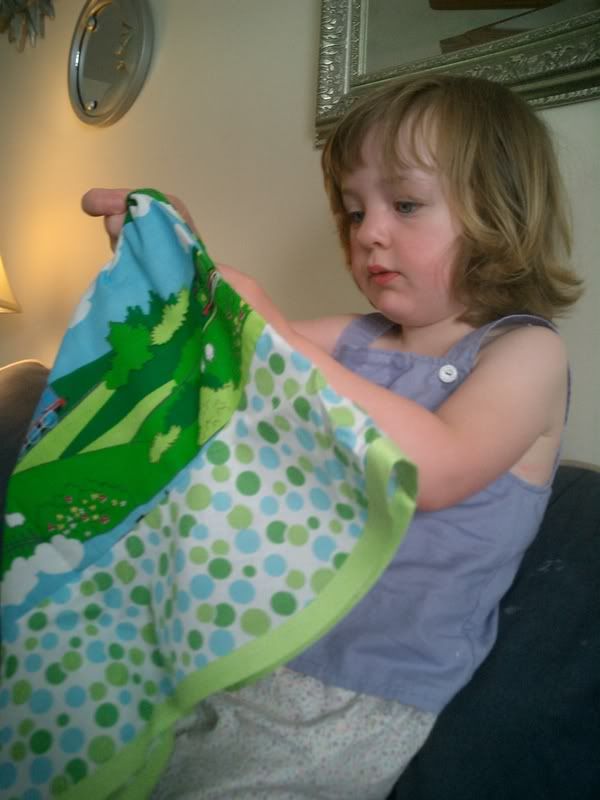 My Little Pony fabric (she demanded a dress ASAP - lol!)
Everything, including the great felt food - pastas, meatballs and fried eggs: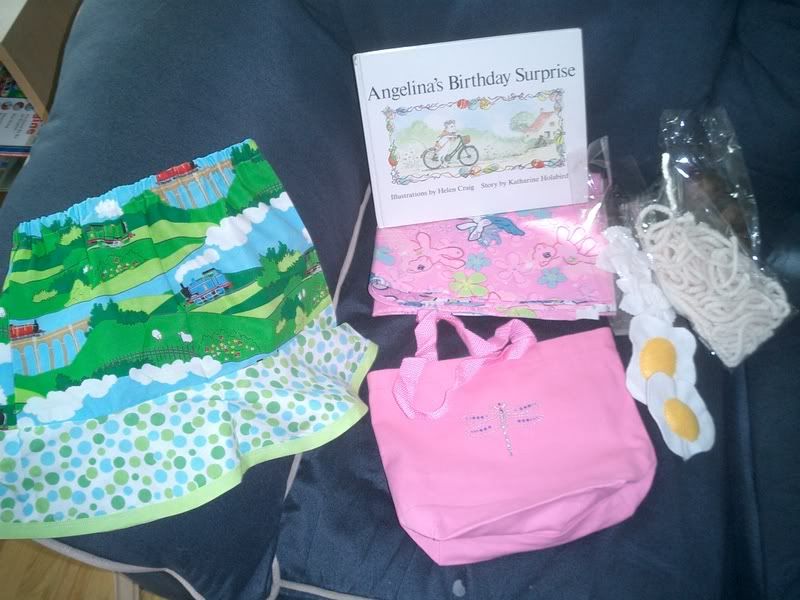 Thank you so much! We're going to hang her name up in her room as soon as we get some hooks. She's already "read" the Angelina book 5 times - lol! Your package went out today - I hope your son enjoys everything!
Updated: She's sleeping with the Angelina book.