So... I had my first craft swap with a friend of mine on campus... she made me a Harry Potter Hufflepuff scarf (since I'm a Hufflepuff and all
) and I was to make her an owl plush named 003 from the anime
Yami no Matsuei
.
I used a butt-ton of references and drew up the pattern myself.
You can see the pen marks on his eyebrows... ignore that. I used tan and brown wool felt from Hobby Lobby and the eyes were from Hobby Lobby as well.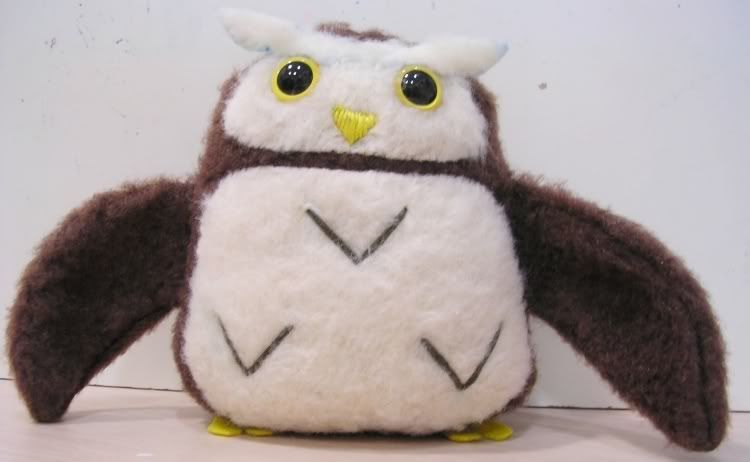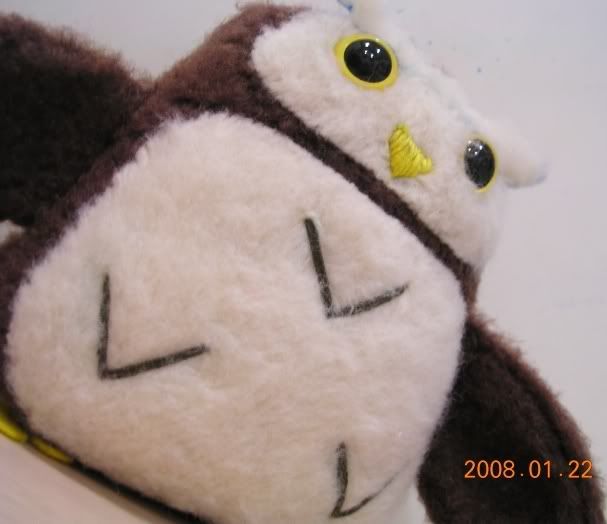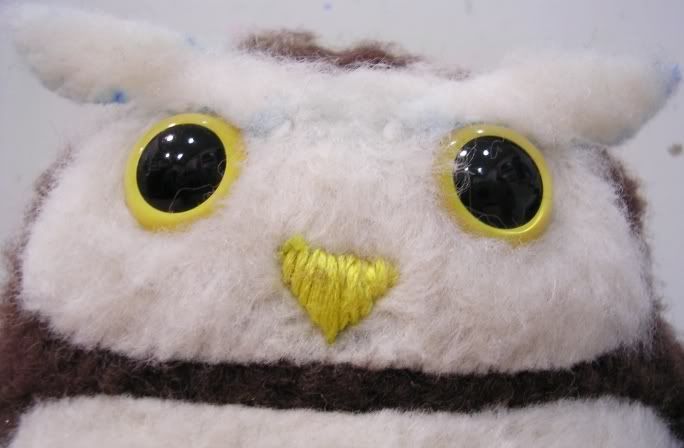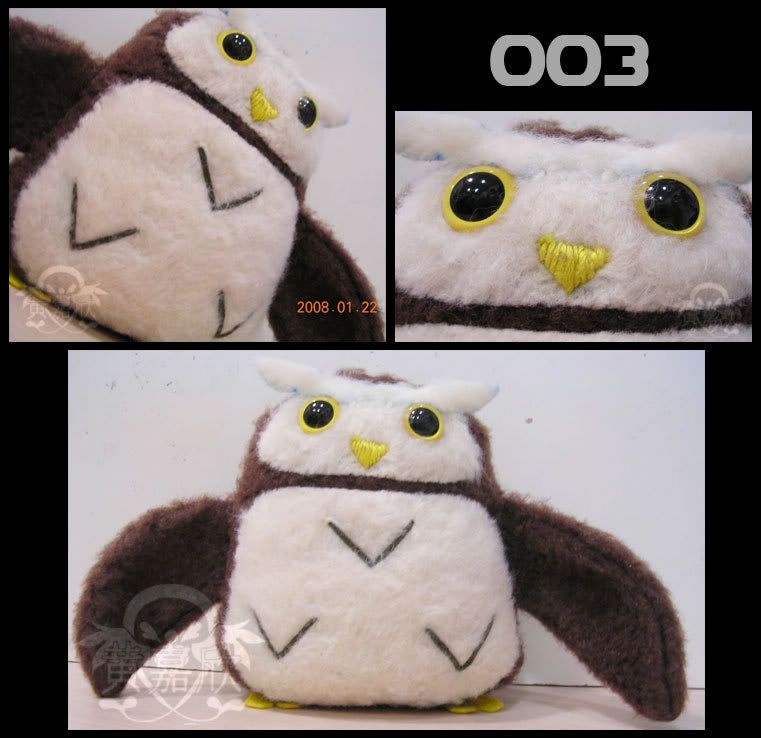 Sorry if the pictures are huge... they're pretty normal sized on my high resolution.
003 stands about 5 inches tall.... So he's just a little smaller than a real
pygmy owl
!
***Edit***
Here's one of the ref pics I used, not the exact color.... but yeaaah...

If anyone would like a pattern, please let me know! The pattern I drafted up can be used for any owl.
***EDIT***
Sorry it took so long, but here's the pattern I promised!
There's a link to my blog of a short tutorial and pattern just in case this link doesn't work.
LINK TO TUTORIAL AND PATTERN HERE