Deep deep in the depths of lake Loch Ness lies the elusive and infamous Loch Ness monster... no one knows how this creature looks like let alone if it's a boy or a girl...
Until now.
The secret is unveiled! The Loch Ness monster is actually a female plesiosaur named Nessie!
Here we are closing in...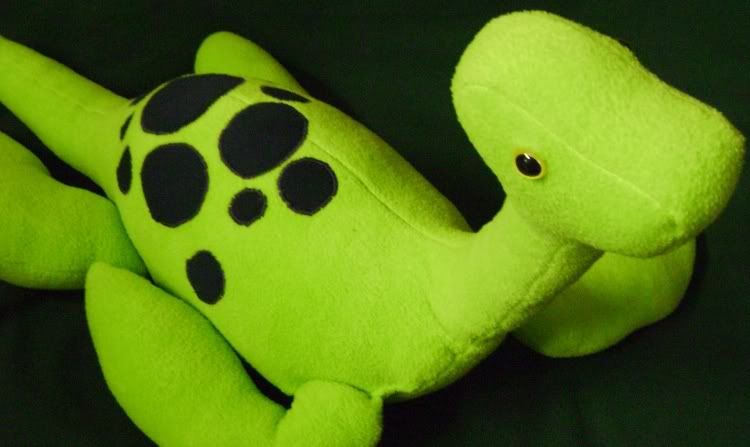 She's a curious one...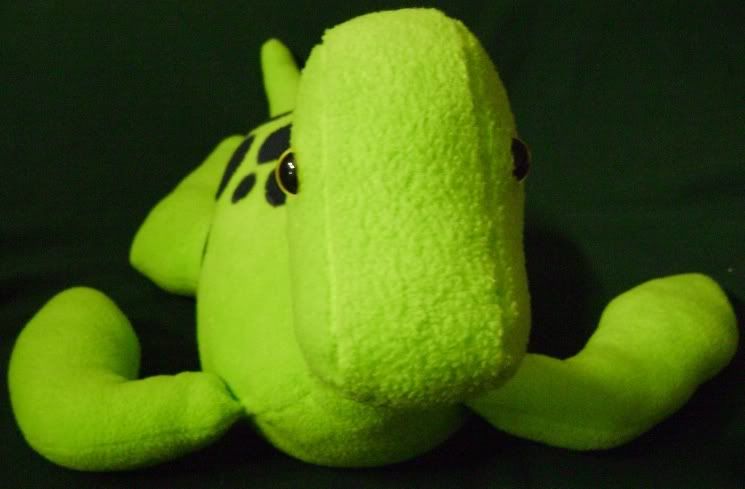 The fact she has spots is quite a surprise!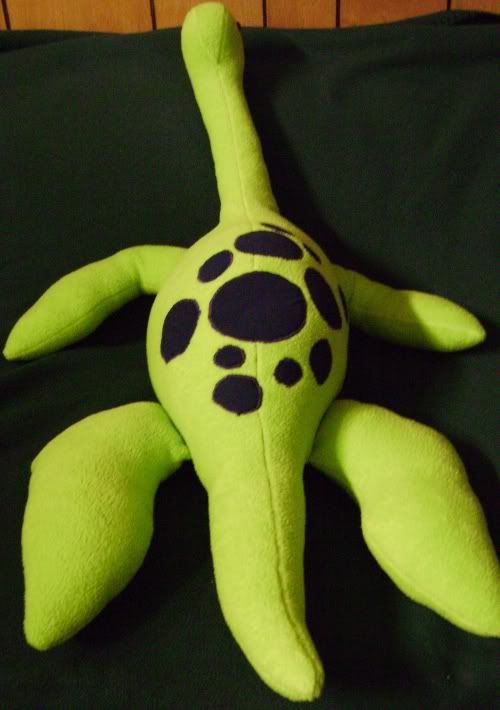 Full body shot: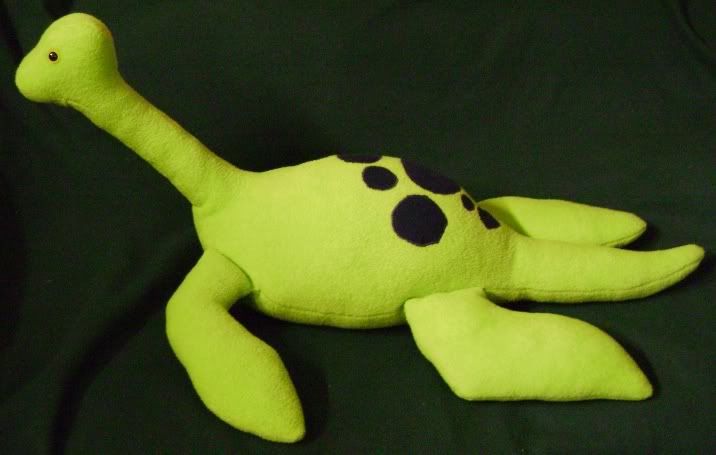 She now has a new owner!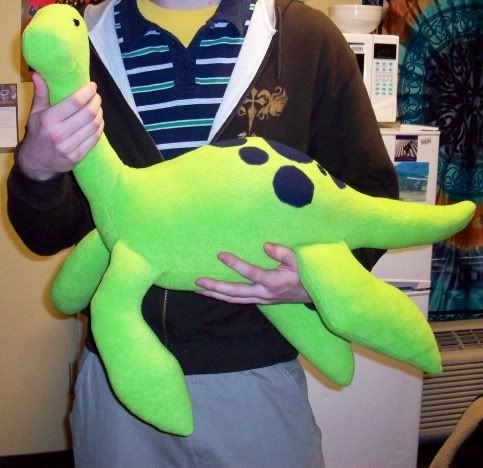 Lol! After
Asky the Squidopus
and
Downy the Downs-Syndrome Sperm Whale
comes Nessie the Loch Ness monster! My boyfriend loves the plushes I make him, so he requested a lime green Loch Ness monster since it's his favorite mythical monster. I really love giving all the plushes, that I make for him, personalities so Nessie has the personality of a medieval mid-wife who speaks broken medieval english.
It seems that all the fabric I buy is never made into what it was intended for. I bought this lime green polyester fleece from eBay to make a Gir plush for my friend but she left school before I could start it. So, I used it to make Nessie instead. Her spots are made from an old navy blue t-shirt my dad had and is machine satin stitched onto her body.
She's turned out a lot larger than I expected... she's probably about a little under 3 feet long. LOL Nessie's a big girl.
All of my BF's friends love her! She's probably the most complicated plush I've drafted up yet since she has 2 different gussets on her body. I knew I should've put wire in her neck for support..... but my BF still loves her. <3
Comments and critique are welcome.