In April of '06 I was looking for an interesting Celtic/Irish themed pattern for a ring bearers pillow. I wanted it to be more then just a store bought generic looking thing, as my step son was going to be carrying it. So I searched and found an Irish Wedding Blessing pattern. I finished it around early May of this year. I am pretty proud of it. I have tons of projects going, but actually finished this one!!! This is my first time posting stuff on here
This is him holding it in church for the rehearsal.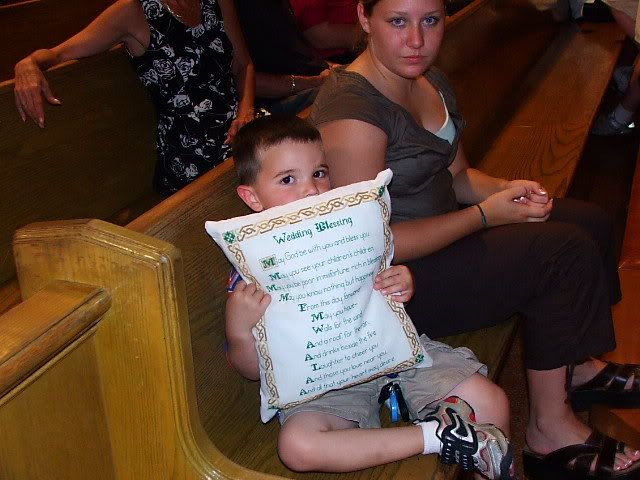 Here is a closer one.....You may have to tilt your head slightly!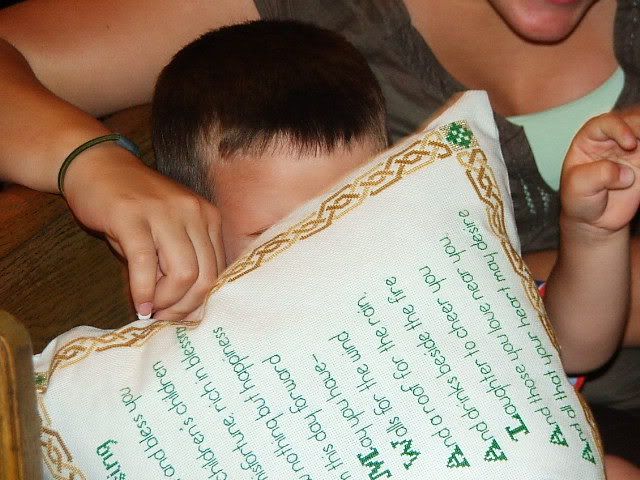 One right side up...and the goof ball hiding behind it!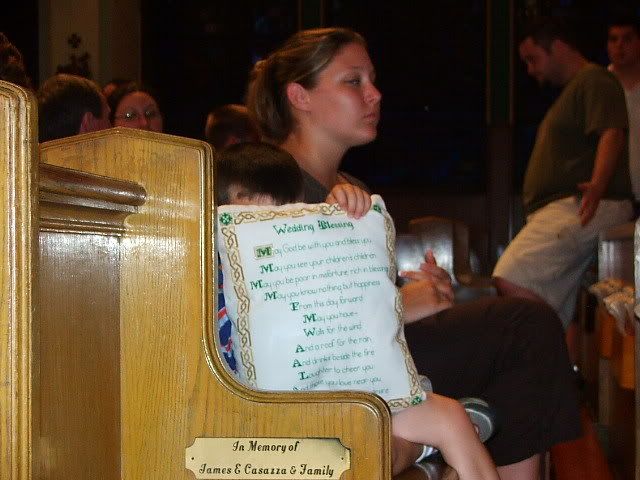 Here he is the day of the wedding walking proudly down the aisle in his kilt holding his pillow!