i guess this goes in here, because it's like a purse...kinda.
anyway, i wanted to make a waterproof case for an mp3 player, and was having trouble thinking of a way to do it. then i thought maybe i could just tape a baggie around my player, and it hit me: DUCT TAPE. i don't think it's going to hurt my zune, but if you know that it will, please tell me. anyway, i made a sort of duct tape case first:
and then i decided to just glue some fleece around it to make it more attractive, and ended up adding a rebel alliance (from Star Wars) logo to the front.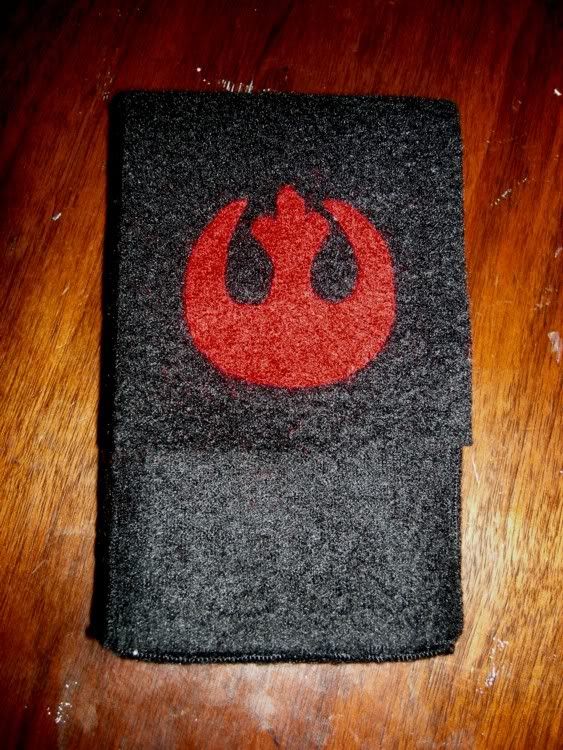 because the tiny logo was hard to cut out, and i only had BIG scissors, this was as good as i could get.
with my Zune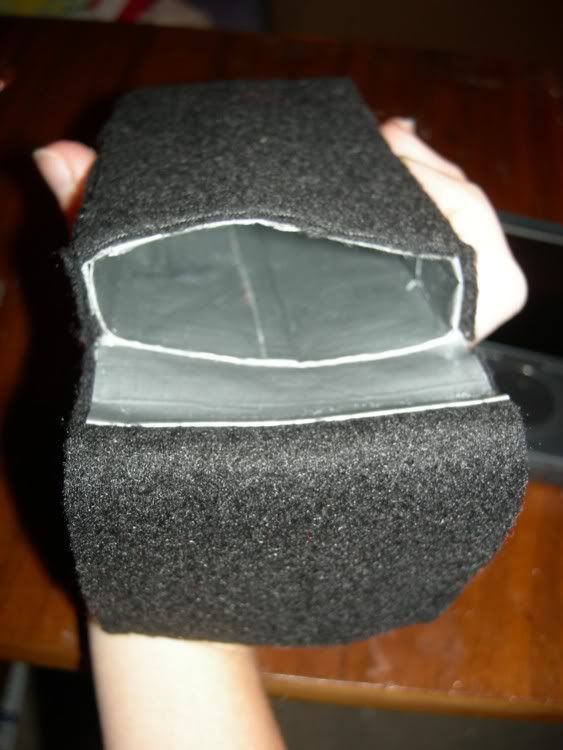 the inside, it's "waterproof" in the sense that it has a little extra protection if rained on, it doesn't protect form actual water submersion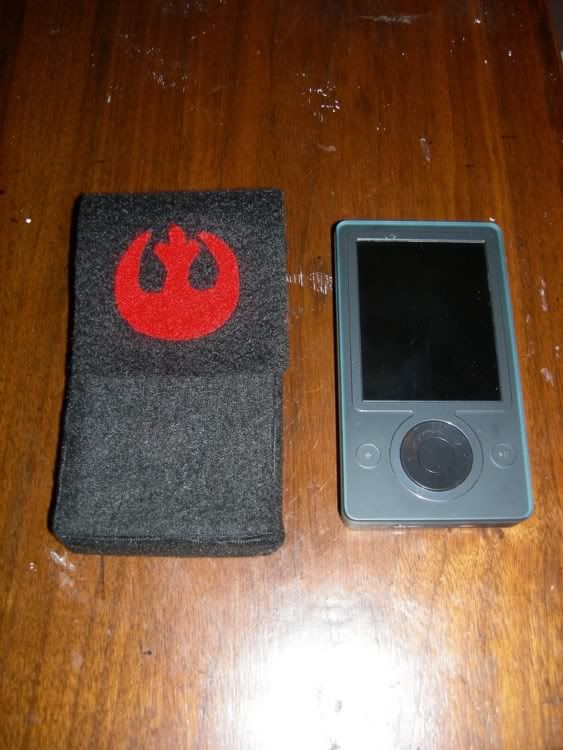 and again because i am so proud of myself.
the next project is to make one for the boyfriend's tiny mp3 player and put the imperial empire symbol on that.
also, i am sorry if this was someone else's idea as well, or first, i thought of it by myself and i did not mean to steal anyone's idea.