i am going to a bbq/party tonight at a friends house, and it was requested i bake something. so i made a chocolate cake with chocolate pudding filling and chocolate icing. you know, so that anyone who drinks too much only needs to eat a little of this cake to throw up. just trying to help.
anyway, tried to decorate it, but had a little problem on the sides. it kinda MELTED. i tried to make it look like fireworks (since we can't have any where i live) but eventually gave up and just squirted frosting randomly.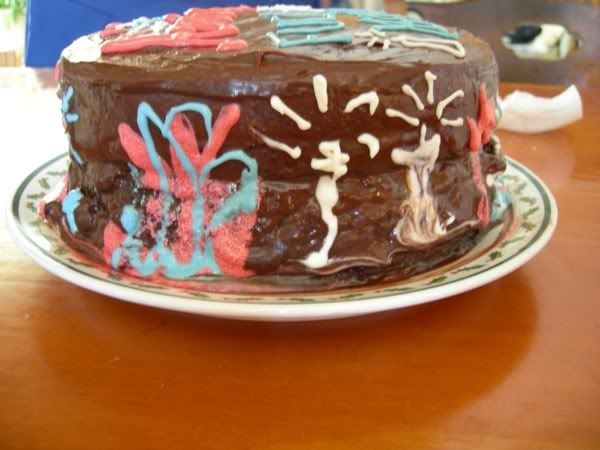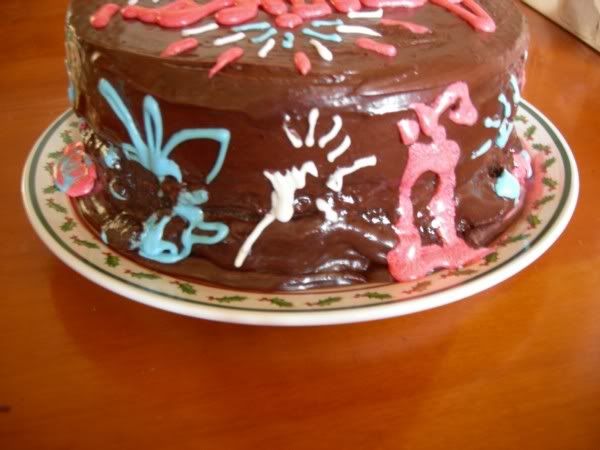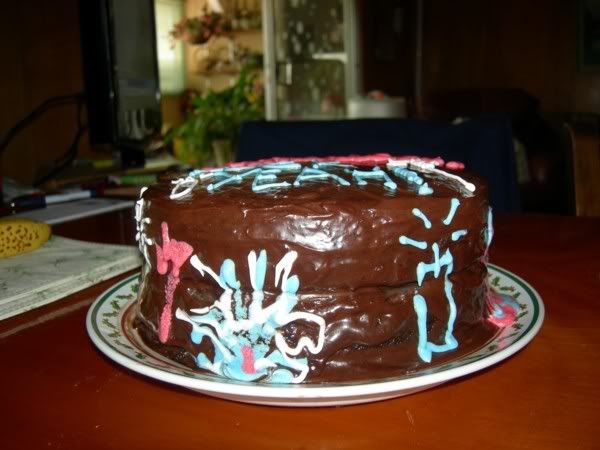 anyway, here is the top, with my terrible sense of humor. (my gramma was horrified, so by my rules, that means it is an awesome cake, lol)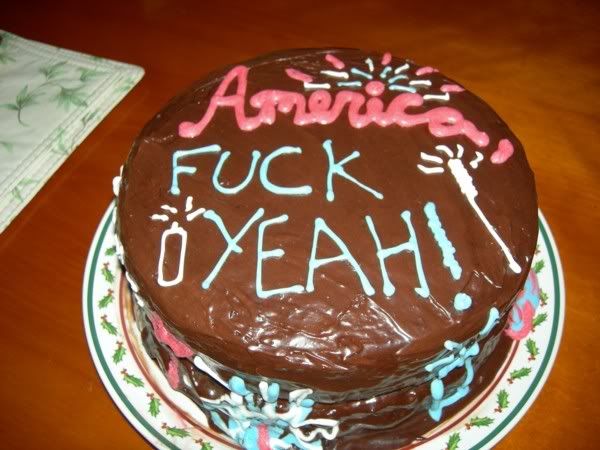 have a great 4th of July, don't drink too much or catch anything on fire, and hope your pets are okay.