I am going to an anime convention next month where i will be cosplaying as an obnoxious fangirl. my goal is to see how young i can pass for to make me feel better about getting older.
i decided i needed a kitty ear hat to make the image, so rather than try to find the money to buy one at the holidays, i decided to make one. i went to the local swap meet and found some fleece for $4 a yard, and whipped this up really quick: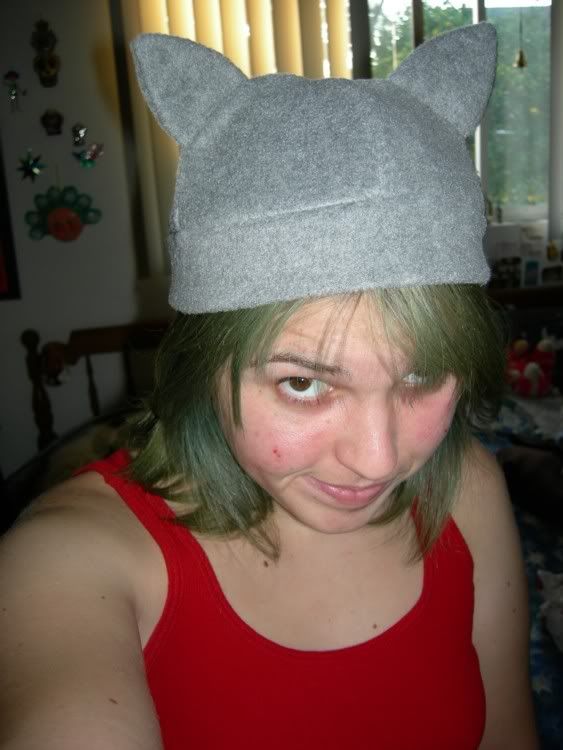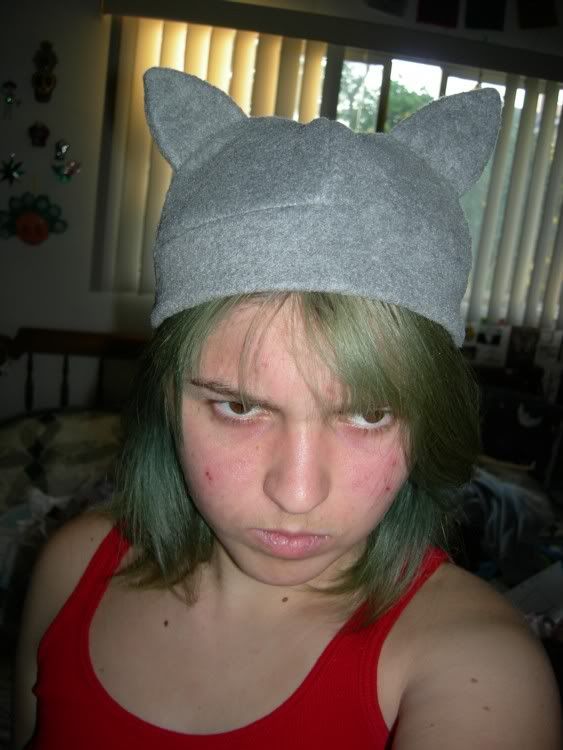 it's a little too small and kinda wonky (i think the pattern i made was a tad small) but that's ok because it really cost me all of one dollar to make. I really love it because its short, so it allows me to wear it with my hair up. I bought more fleece and am probably going to make more of these for friends and family as inexpensive gifts.