My friend Mike Burns (perhaps you have heard of him, he is getting famous...) has been playing around Los Angeles lately and was most recently in the Emergenza music festival, and we went to go vote and support him.
i also found some iron-on transfer paper in a drawer and decided that i needed to make this shirt for him and the festival. the problem? thew only blank shirt i could find was an x-tra large yellow child's shirt. i had to cut off the neck because it was choking me and then when i ironed the words on these big ugly stains appeared. i assume they were grease or something that i didn't notice until the iron burned it out or whatever. anyway, in the end i did not wear this shirt and it is lurking in the back of my friend's car, because we forgot to show it to Mike. oops. oh well, i plan to make another one on a better shirt, without the ugly stains.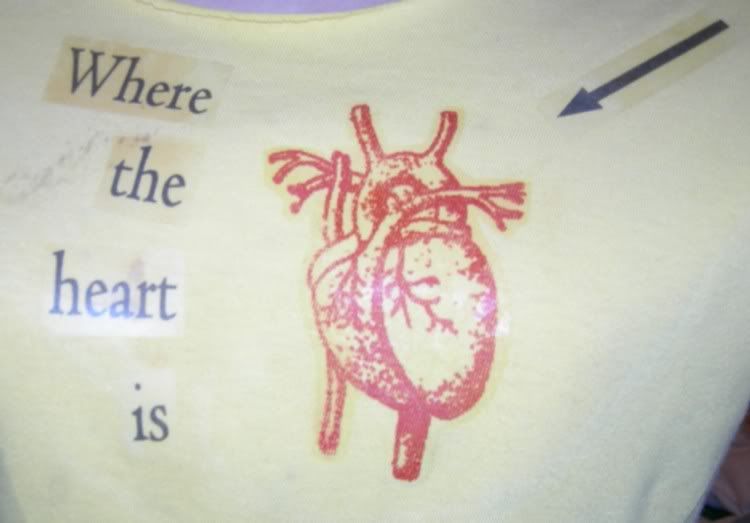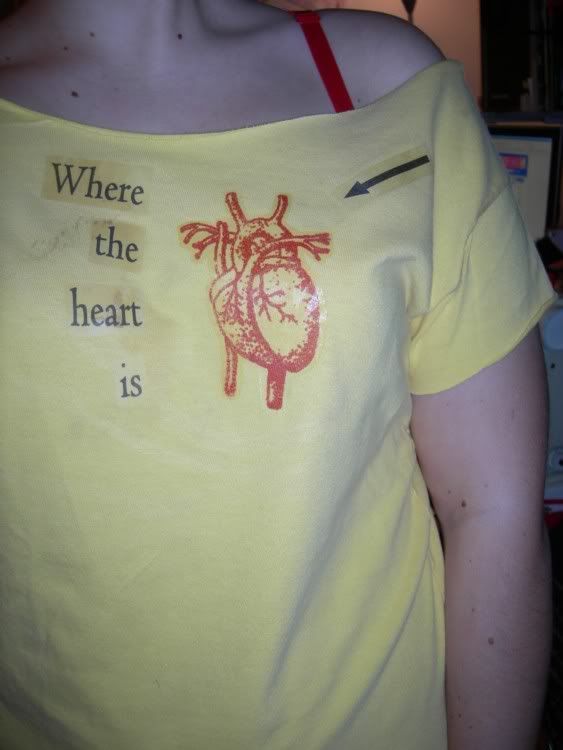 one of my favorite songs of his is called "where the heart is" and i believe it's about home as in 'home is where the heart is', but the line is just "i finally found where the heart is" and i automatically think he is talking about anatomy...
so yeah. this was the first time i had used iron on transfer paper. it was fun, but scary. i was so nervous that i was going to burn it or not "cook" it enough...