ok, so i received yesterday, and was so excited, i actually waited until after i showered to open my package so i could put it on and be all clean! i actually got 2 gorgeous chokers from Anya Kase: first a goth inspired one: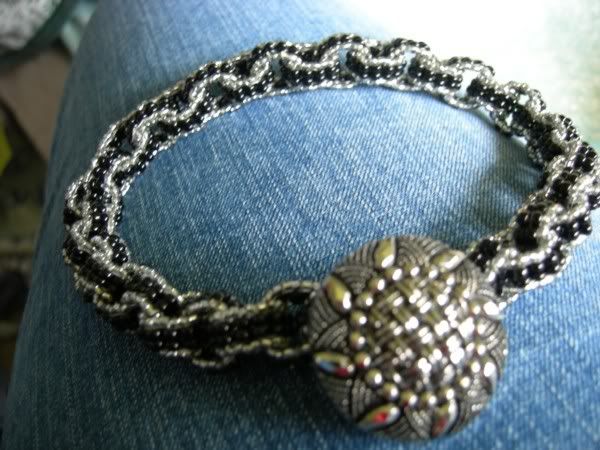 it's beaded, and then chained together
i LOVE the button ("Buttons" was what a very dear friend/mentor used to call me) and the clasp is simply an elastic loop that hooks around the button. GENIUS! and so simple to put on...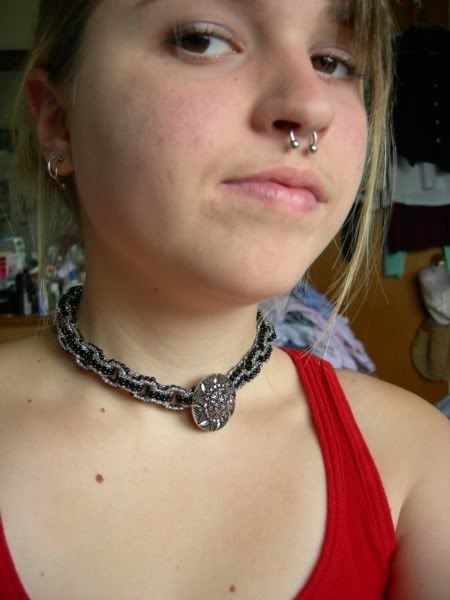 next is a gold and red beaded one that will match my pirate outfit (for pirate faire
) PERFECTLY. and gold and red are probably my tow best colors. my boyfriend complemented me on it, said it brought out my eyes (*swoons*) lol.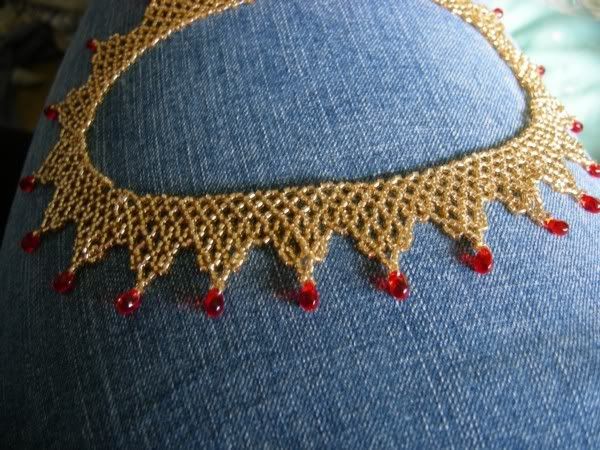 detail of the clasp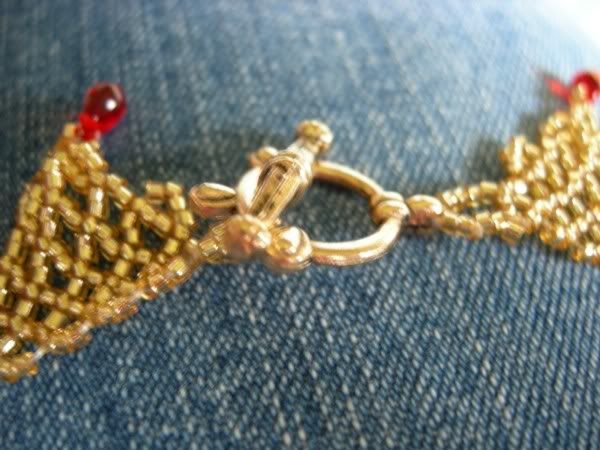 detail of brilliant beadwork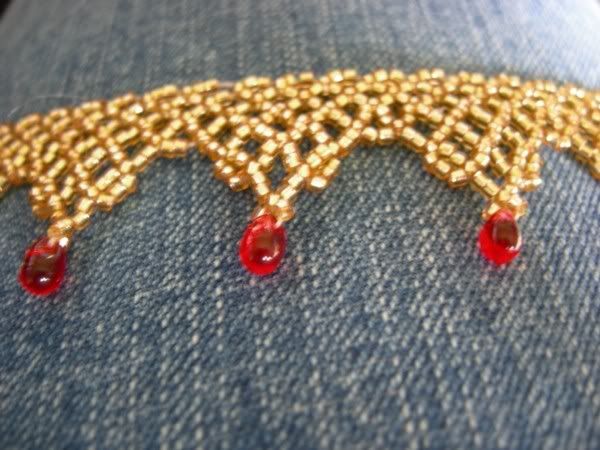 ACTION SHOT. please ignore drugged out look.
thank you so so SO much. i am working on yours. thank you for being patient!