Hello Craftsters,
I am a basic kind of crafter. Give me some glue and some elegant card stock and I'll make you something lovely. But my sewing envy could not go on forever unchecked. I collected fabric and notions and petted them. I acquired a sewing machine and today! At last! I completed my first project. I took lots of pictures because I'm so proud. I'd love tips from veterans and aesthetic critics alike.
But be kind: it's my first ever! (and I am a bit awful at photography)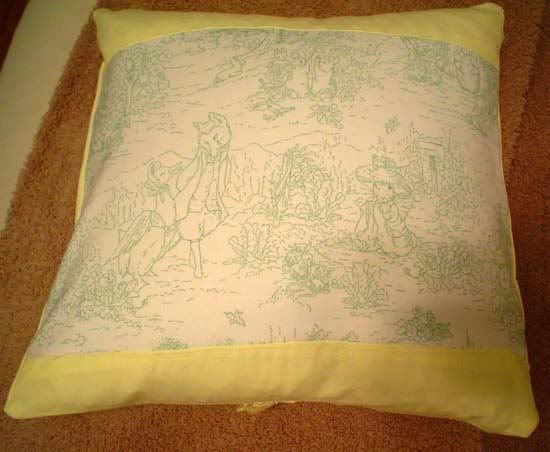 The completed project front. I got this Beatrix Potter toile in a scrap bag from Repro Depot. The yellow was a hobby lobby sale. Woo hoo!
Completed project back. The ribbons came on a wedding gift (a year and a half ago!) and matched the toile perfectly. I stitched those on by hand with embroidery floss after the case was done.
The inspiration: a 7 year-old pillow cover from Pottery Barn--showing it's age.
What the heck--how about a side view? I'm so proud.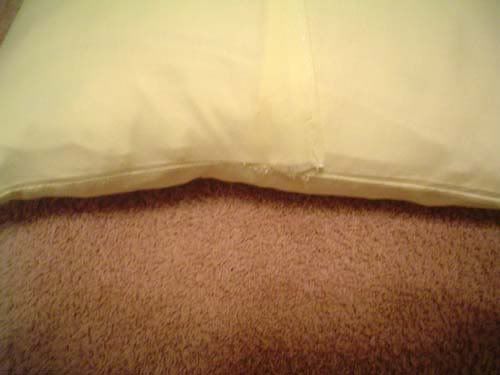 Welllll....mostly. Tips for keeping stuff from ripping the first time you take the case off the pillow? It didn't seem too small, but my seams were definitely wobbly!
Taking its rightful place on the bed.
Thanks for looking!