Prepare to be jealous, all! I received from Pinklrt yesterday and I truly hit the jackpot. I am stunned by her thoughtfulness and creativity and the way she reformed my wayward craft room in one fell swoop. I haven't had enough processing time to get everything up in my craft room, but I will and soon the world will be mine.
Without further ado, photos of my awesome swap package.
First, the entire package (minus coffee cozy and recipe cards, which are pictured later below).
Pinklrt saw my sock monkey ironing board cover that I got from etsy and cleverly based all the swap items on that theme and that of extreme cuteness.
Below: 14" pillow forms, making over my previously icky 14" pillows from heck into snappy craft room jazziness.
Below: sock monkey and red-lined nesting baskets (red is my fave color and I also showed pinklrt a craftster thread of the most awesome craft room in red and aqua--she took it from there). Because my craft room functions also as a guest room, these babies will be great for corraling guest room hospitality items and my craft stuff. I love them! I will build a shelf in their honor.
Below: I told pinklrt I needed some wall art for this currently blank room, but it's gotta be functional, too, so ta-da--these terrific posting boards, two of each design. The blue ones feature a pocket! Whee! She even put mounting hardware on there for me! Yay!
Below: Coordinating marble pushpins for putting items on those boards! Whee!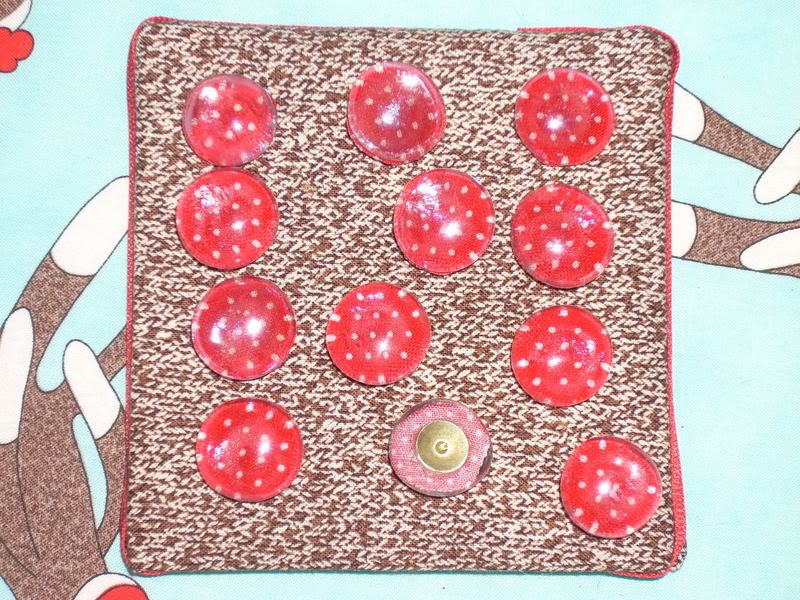 Below: I am completely bowled over by this piece of amazingness! Pinklrt and I both love cupcakes, so she crocheted me a cupcake pincushion! Are you listening here? A cupcake pincushion! With rainbow "sprinkles" for pins! I am so lucky.
Below: A sock monkey coffee cozy! Whee!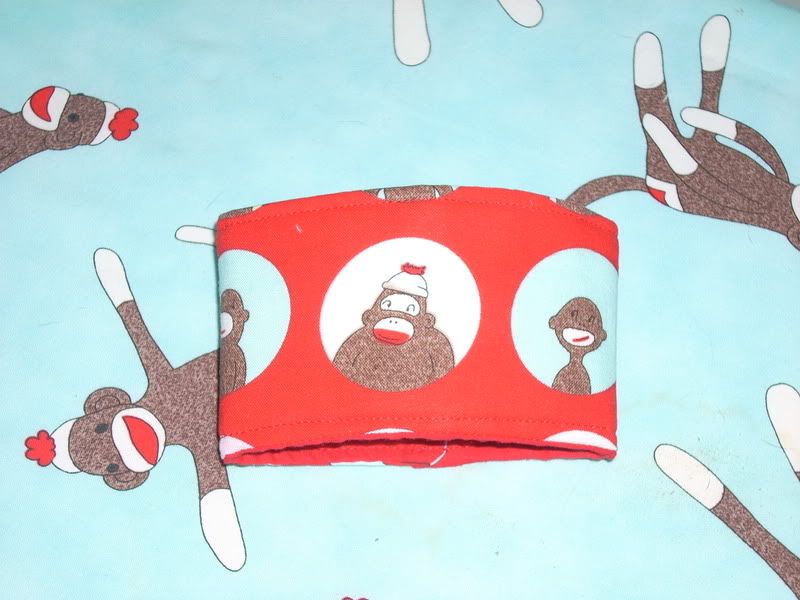 Below: Some recipe cards that pinklrt made in a digital scrapbooking application. I can't wait to try them.
I am so lucky! Thank you pinklrt for the most amazing swap package i have ever received. I love everything.
P.S. Check out my flickr set of this swap to see both the things I sent and received.
http://www.flickr.com/photos/themrts/sets/72157607401543555/