Hi there craftsters,
It has been a long time since my last visit here.
I really don`t know why....because this is the best site ever with all you nice and crafty people.
Anyway...today i showed some projects i posted on craftster in the past to someone who was interested,
and now i feel like sharing some new things i have done and i also can`t wait to see all the other great projects that you made.
Since my last visit here i moved twice, and here are the pics of my new livingroom and kitchen.
Starting with the kitchen: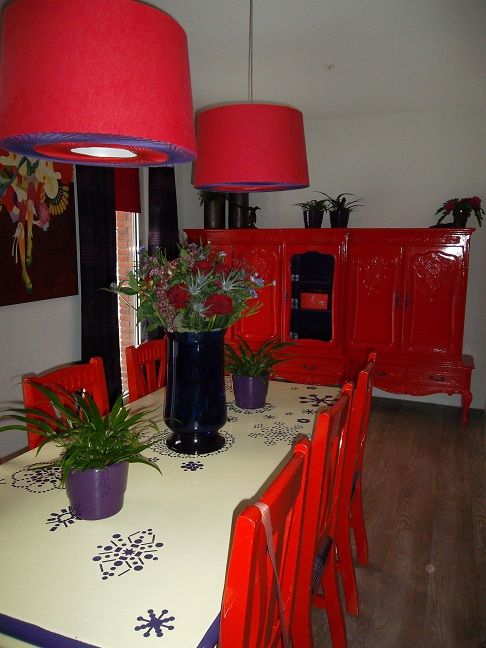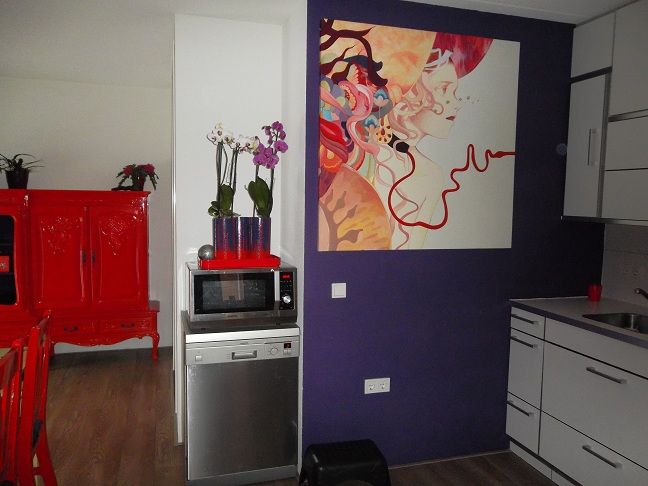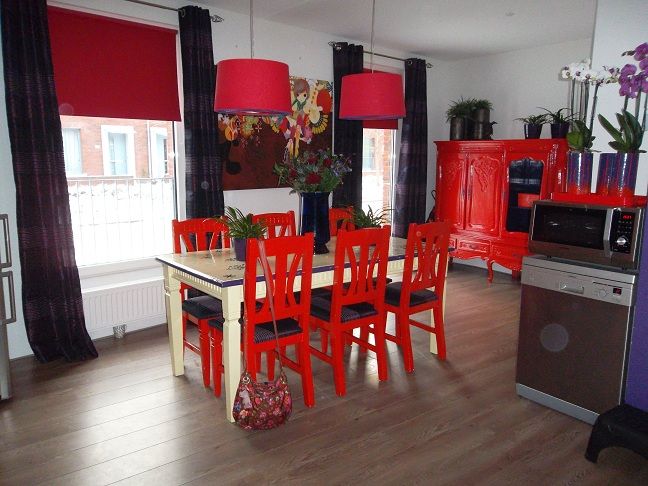 I made the bottoms of my lampshades myself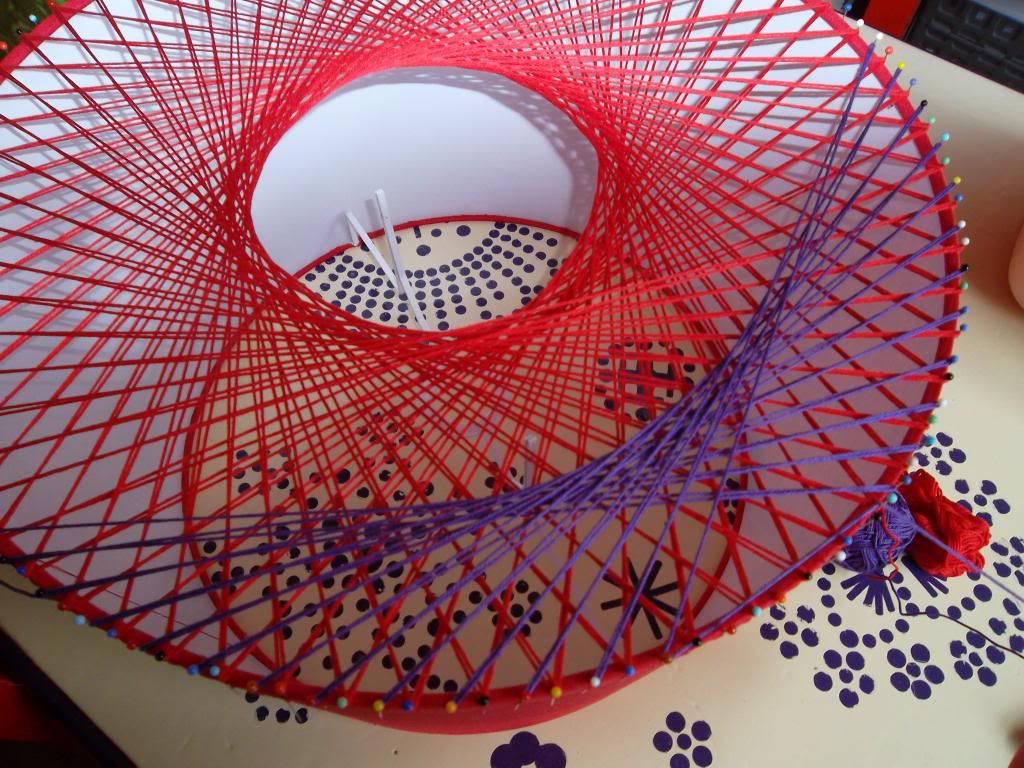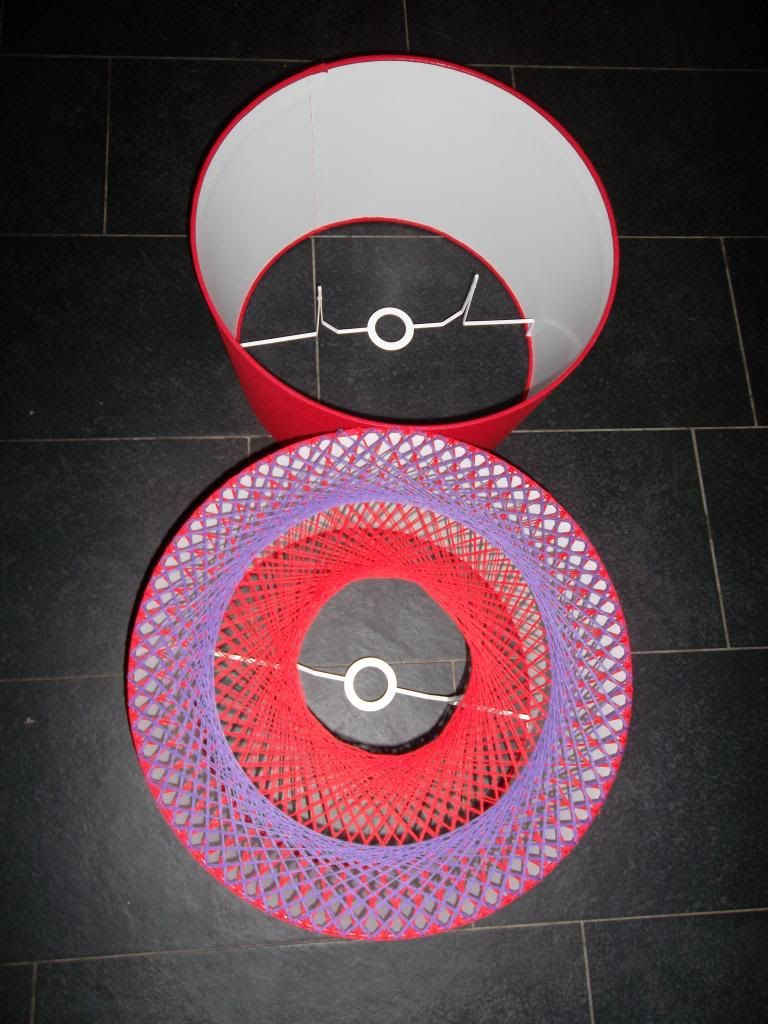 And the kitchentable is made with a little help from my kids.
First i painted it purple, and then we all put stickers for a cool pattern.
Then painted it yellow(ish) and peel the stickers off.
My kids always show to everyone which flower/pattern they made.
Ok and here is my livingroom.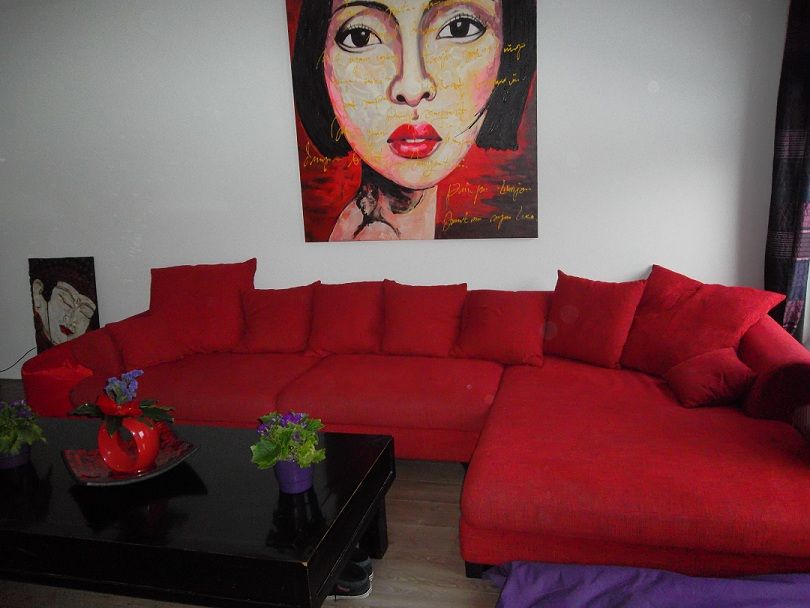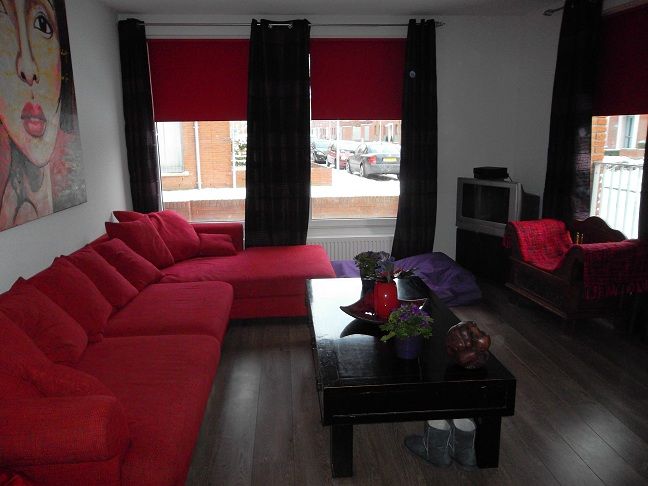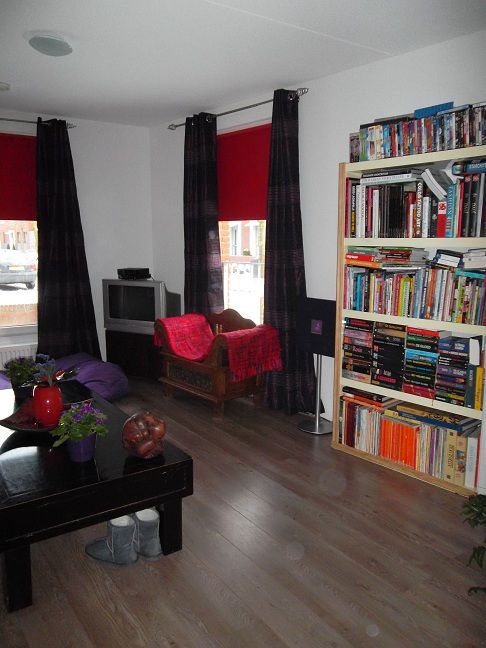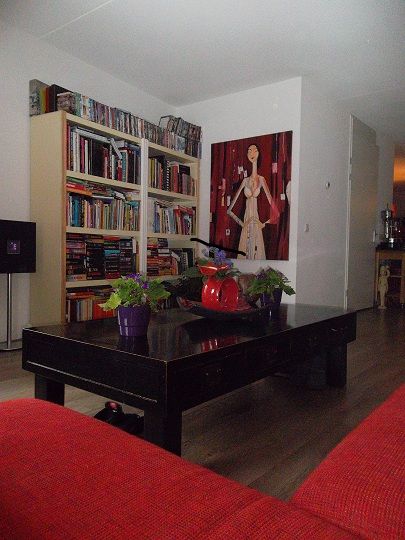 We want to make a new bookcase (a little bit industrial), the tv will be replaced by a flat model that we can hide behind the big painting. And we have to shuffle with some other furniture and then it is finished.
I will post pics when it is totally ready, but i could not wait any longer ;-)
Let me know what you think of it.
Thank you!