yay so i have had my first "crafted" package for a while now, but i was waiting for the second package before i posted pics
MY PARTNER ABSOLUTELY SPOILED ME!
i feel like i should send her another package to equal her amazing swap abilities
..... okay so here's the bento goodness!!!!!
package number one:
a fancy bento bag, a bunch of bento bags, a light up hello kitty keychain, tokidoki fabric pins, hello kitty party plates, an apron for cooking,silicone cups, cookie cutters, and crochet dishcloths.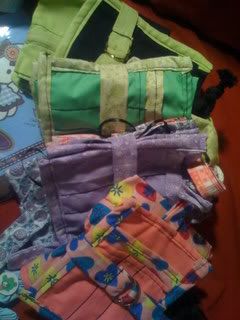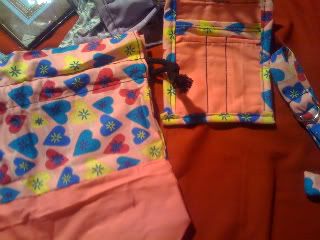 close ups of the amazing bento holders..... there is a bento bag with matching utensil holder and adjustable bento belt. ruledbyvenus also made them so they all hang on a big metal ring, which is awesome!
package number two: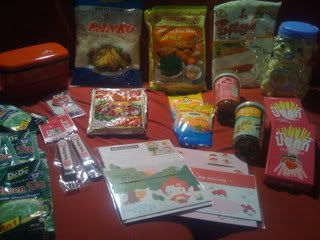 MY FIRST EVER BENTO BOX, matcha tea mix, rice flour, rice seasoning, pocky, hello kitty fork and spoon, cookies, panko, gelatin mix, and hello kitty and my melody stationary.
-basically a lot of cooking things for recipes that i wanted to try out, but are unable to find anywhere near me
so now you can see why i said ruledbyvenus spoiled me, she is absolutely amazing!
THANK YOU OH SO MUCH!!!!!!