Couple things I've made over the past couple days! Video game themed, of course.
Health meter bracelet, out of copper and sterling silver.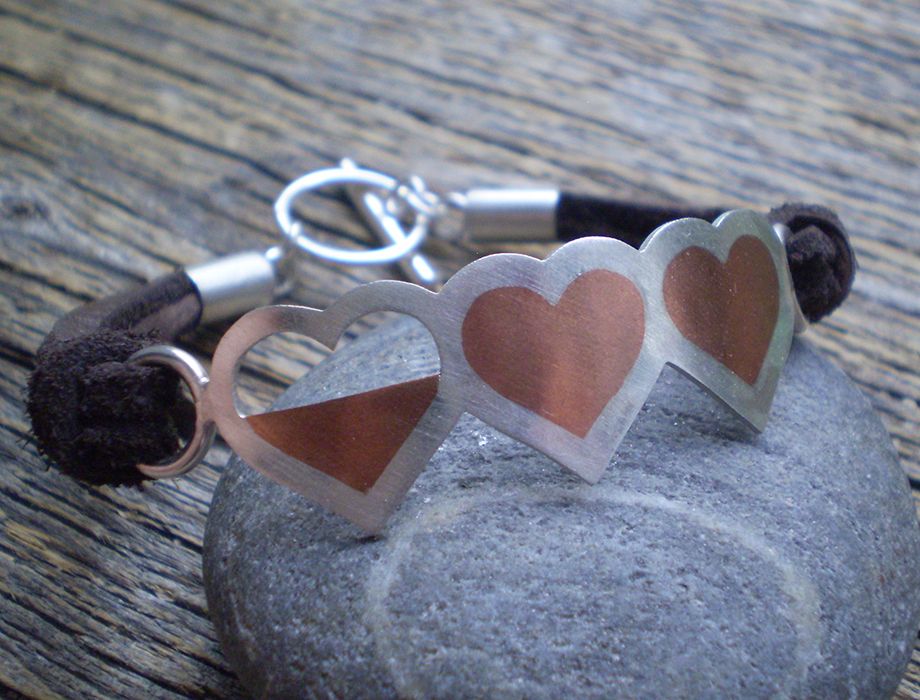 And this; a small (4cm long) butterfly knife pendant commissioned to be game-accurate to the one used by the Spy in TF2. Looks the same from both sides. Alas, no moving parts.