I spoke too soon.... But NOW I have pictures!!
(Bad phone pictures though, my camera is MIA :C)
First is the box. I absolutely LOVE this box. It's already filled with some of my junk.
When I joined this swap, I had a decoupage box in mind, so I was super excited to see this!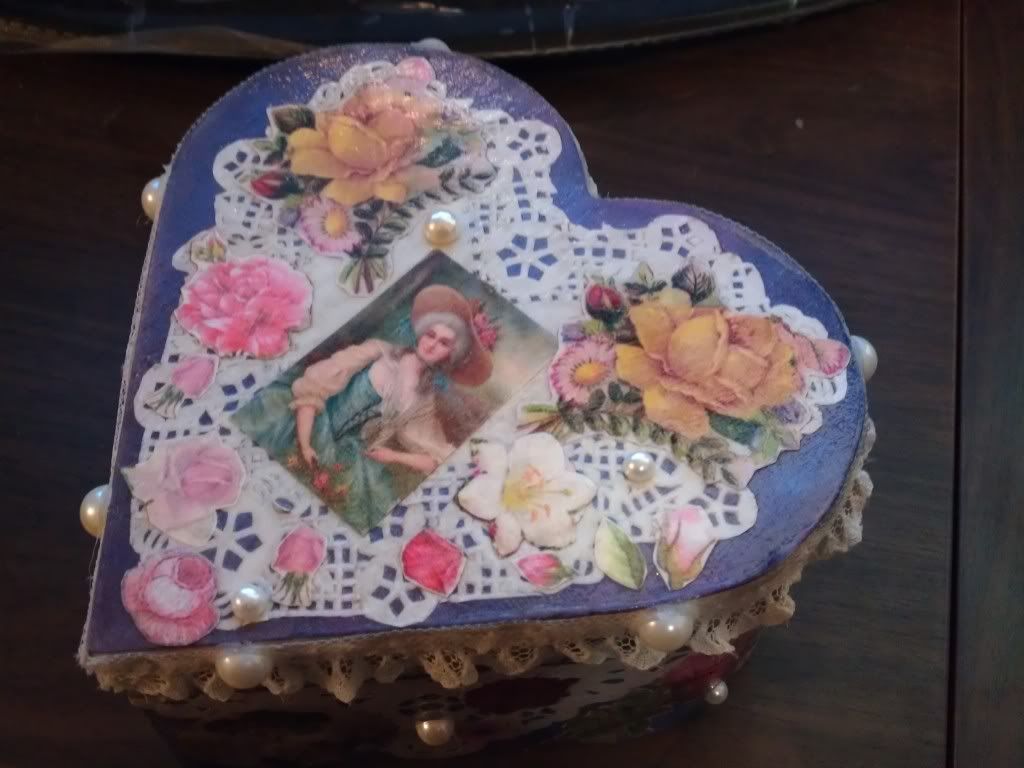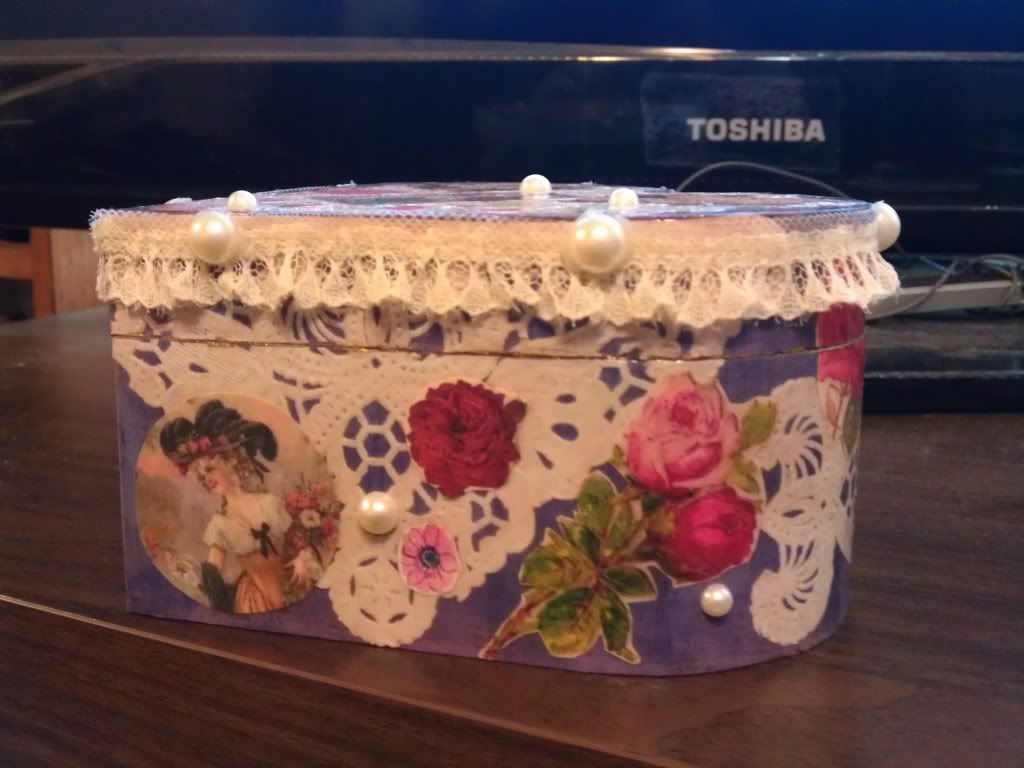 Next are the extras! The Raging Sloth sent me a lovely Phantom of the Opera hoop, a mini tricorn hat, a cute tiny picture frame (which is bothering me since I can't decide what to put in it!), wooden buttons, and stickers.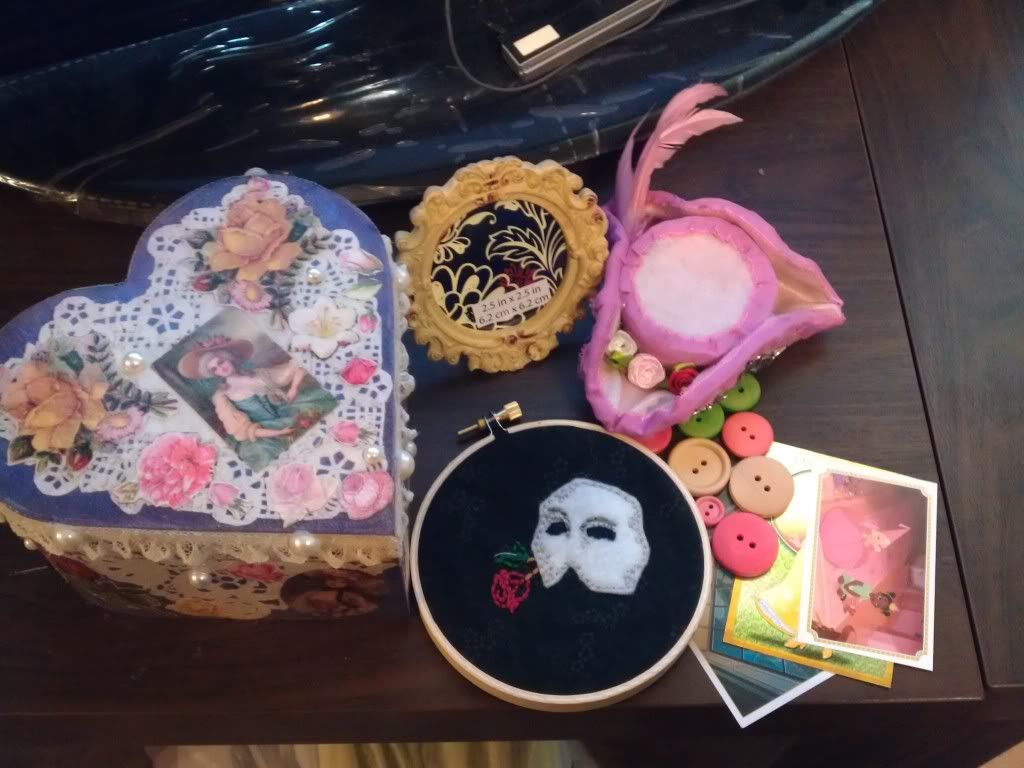 I really love the hoop, I think I have to learn now.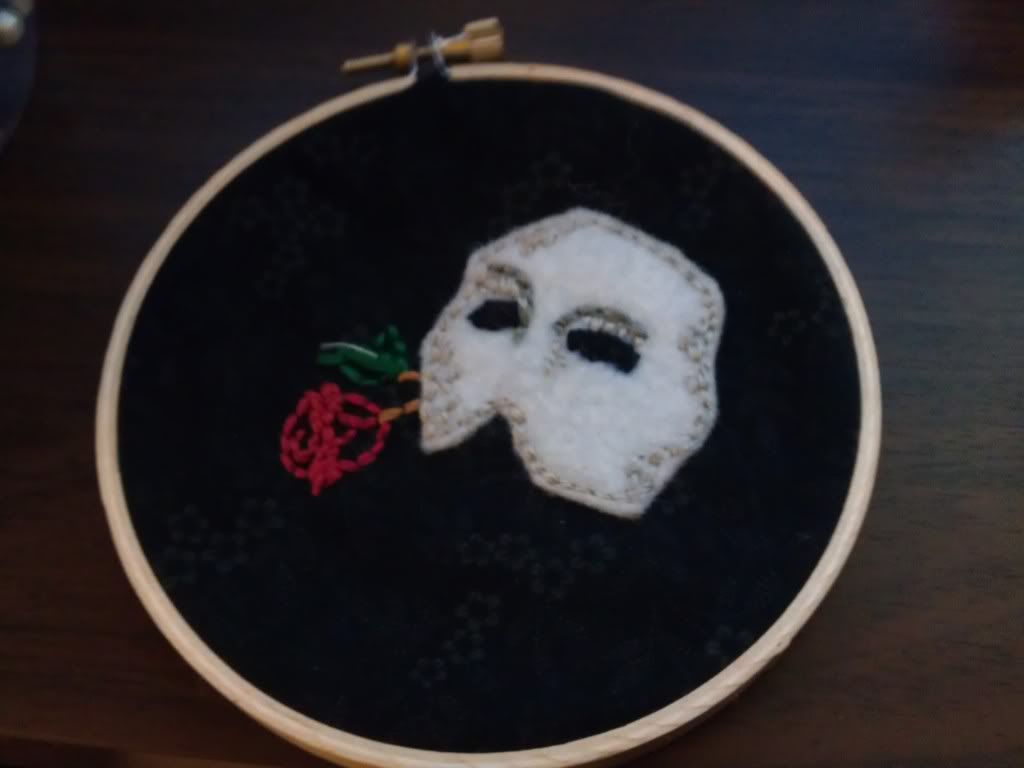 Thanks again Raging Sloth!!