Over the years i have attempted to make my room a little bit cooler. I am really into bird silloetts and i want to do a garden theme but my walls are pink! tell me what you think, what can i do without painting/wallpapering my walls ( sorry if my room is a bit messy)
Here is one wall , i am thinking about getting rid of the dresser (since i can't even see myself in the mirror any more) but idk were to put all the stuff!
I really like the rocking chair i goes with the theme but i have to change the curtains and ideas on cute curtain patterns?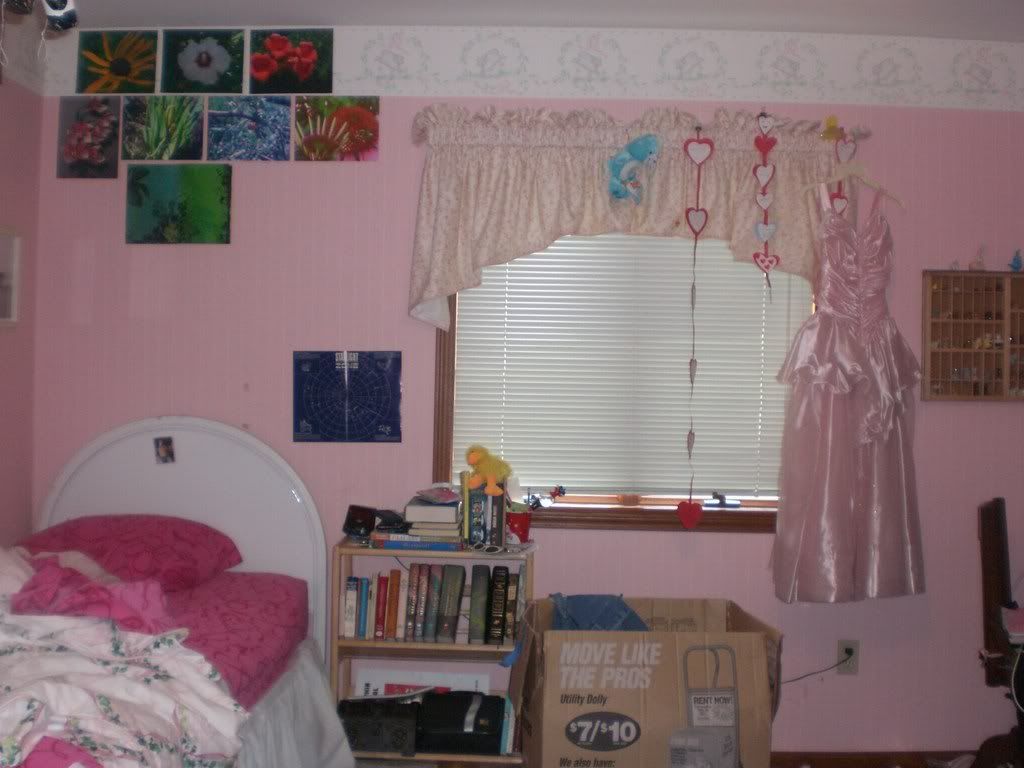 on this wall i like to desplay all of my photos and art work well actually its a corner but who cares!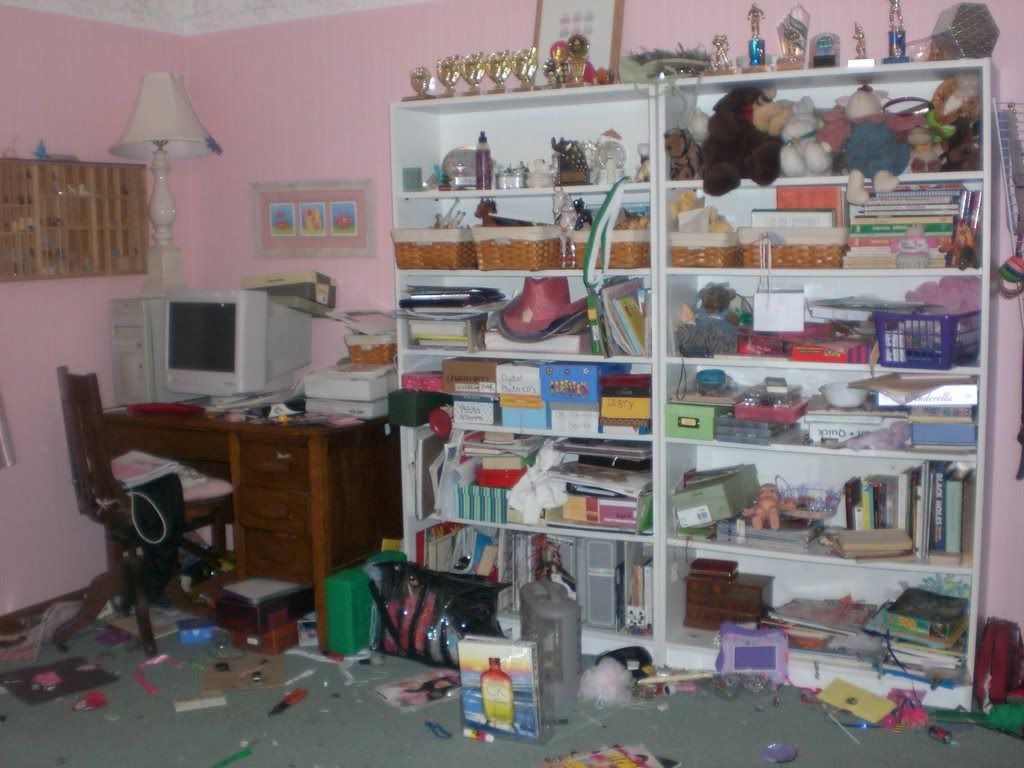 now this is just a mess the shelfs must stay because they are bolted to the wall and i can't paint them either!
should i keep the desk it's vintage ( grandpa's ) but im thinking about replacing the computer with a type writer!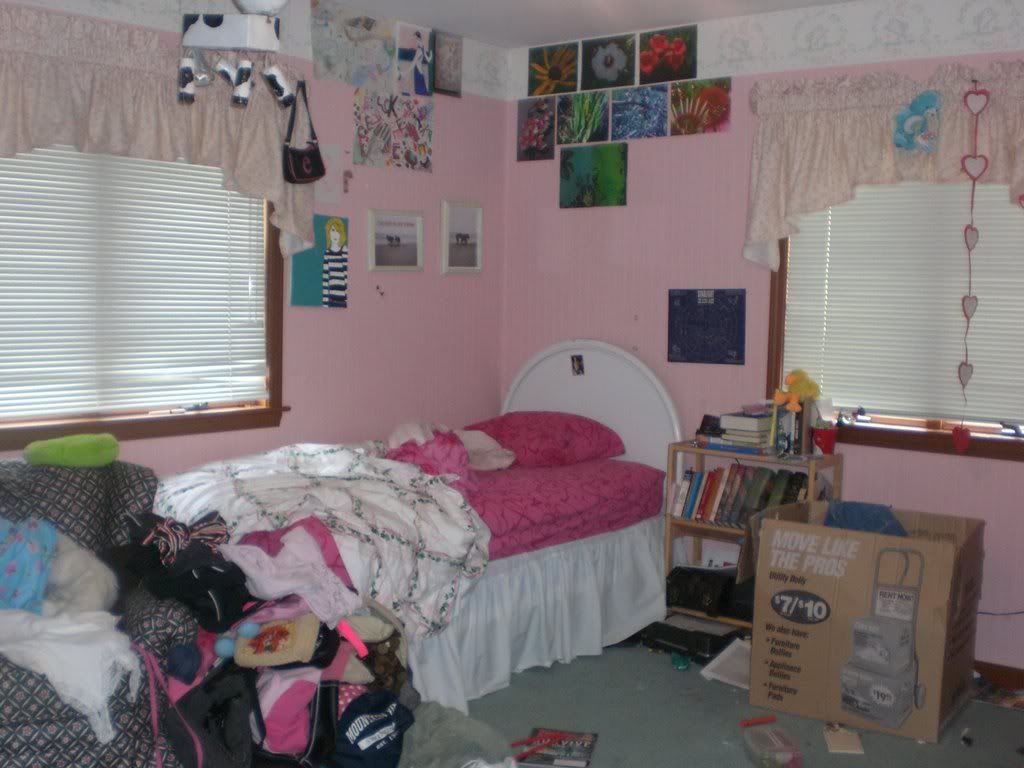 there is the whole art corner! i have a cow marionete that i made on my ceiling should it stay or go