You might remember me as the one responsible for the
Kill Bill series shirts
. Well, I needed another shirt for school and I just recently did a vector (opened up a picture of Elle Driver in Adobe Illustrator and traced shapes filled with colour to create an image that looks exactly like her. Really tedious process so I'm not exactly willing to give the image out to anybody) of Elle Driver from Kill Bill so I printed it out, added some text, sewed a new shirt out of leftovers from Value Village, ironed it on, and ta-da...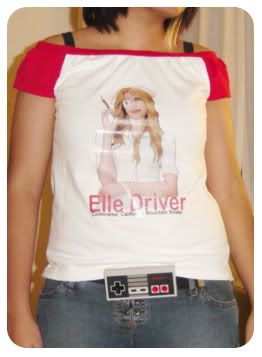 And my sad attempt of taking a decent picture of the print: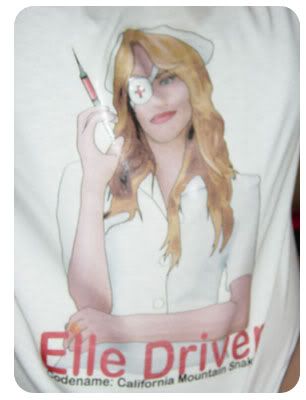 ps: I made the belt too. Yeah.