I just finished what may be my favorite hat of all time. I'd had the idea to put emoticons on a hat for a while--I actually knit the whole damn thing about 6 months ago but it was an epic fail.

Well, I was housesitting last week so I had a ton of time on my hands. Voila--not one, but TWO versions of my emoticon hat, which I am calling "Once More with Feeling" .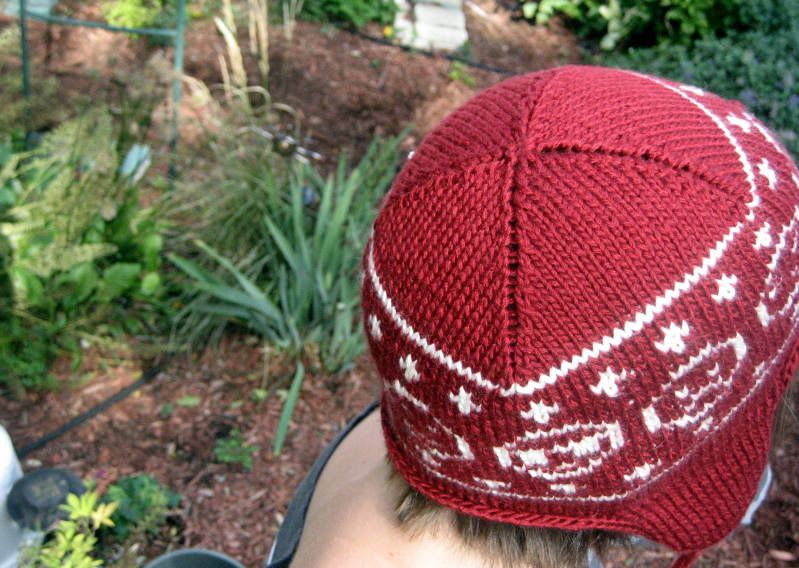 I knit it with NaturallyCaron Country which I got at Michaels. I picked up 3 balls and had a lot of yarn leftover after making a red version and a white version of the hat.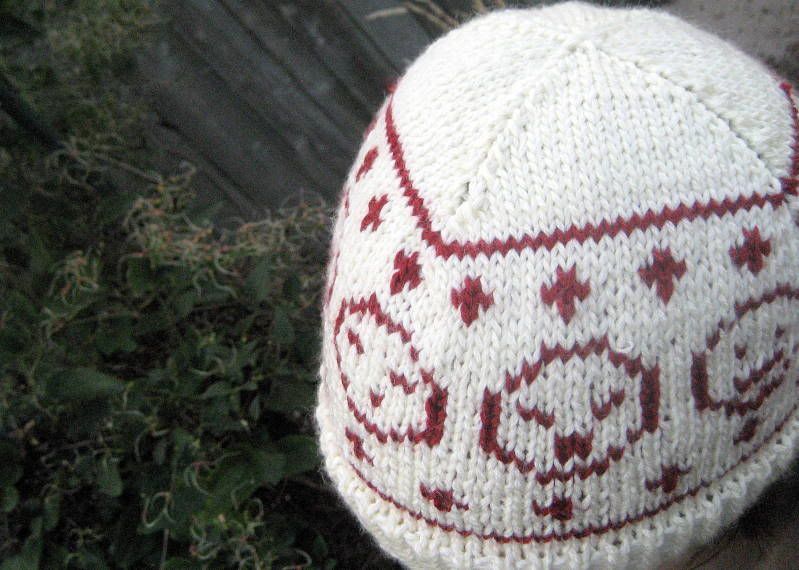 It was a fast knit even though it has a gauge of 6 st/inch. Since the emoticon chart was only 11 rows, and right in the middle of the hat, it made it fly by. I had so much fun seeing all the little faces forming that by the time I got to the crown decreases I wasn't bored at all.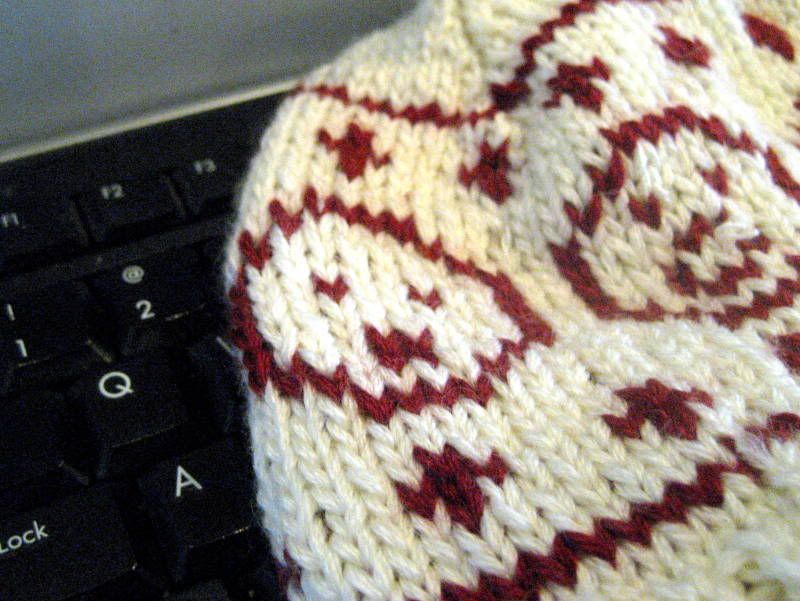 It was an INCREDIBLY fun knit, and I'm getting so many compliments on it! A few family friends requested their own so now I"m already working on hats 3 and 4.
More information on my blog
skeinsandsteins.blogspot.com
and ravelry
http://www.ravelry.com/projects/chasingmyself/once-more-with-feeling