I have somewhat organized my craft room, so the floor is clean:
and I have a lot of dressers, bookcases, etc to keep everything in order (I am refinishing both the dressers):
BUT, and it's a big but, I need help with the walls! You can't truly admire the hideousness of the 1970's Italian Villa mural from this picture but here's the idea: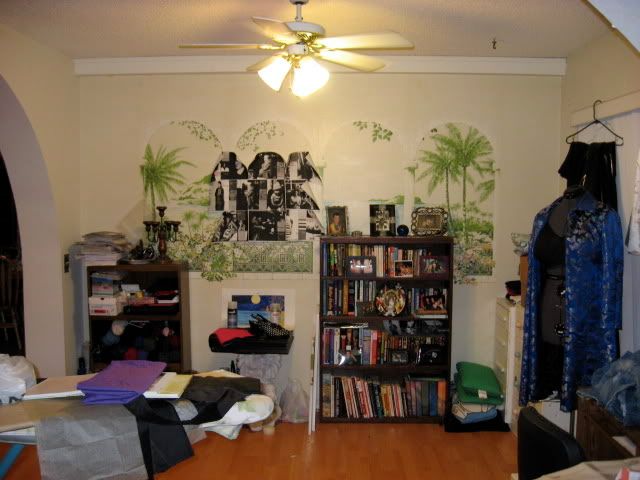 I'd like to put up corkboard, or possibly a magnet board, maybe use that chalkboard paint, I want something where I can plan out my projects. The wall with the mural is pretty much the only wall with space to do that because there's a window taking up one other wall and the other two walls are arches. I have removed wallpaper before and it's a pain, so what do you all think my options are? Would chalkboard paint go over wallpaper? Not sure if I want to stick corkboard directly to the wall, in case I ever move (doubtful) it'd be a pain in the butt for someone to remove. Help, please!