I have been on role making these for Christmas gifts for all my silly friends who like to run.
I've actually made several more than are pictured here but this is a sampling of the different fabrics. Thanks to Leah for the
great tutorial
on how to make these!
This one is made from a fabric that is coated with something like laminate.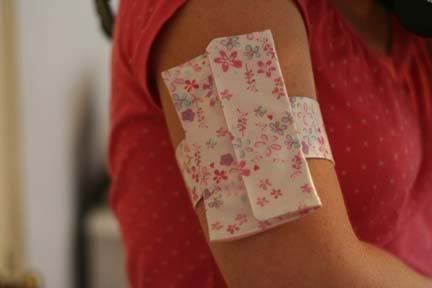 Some others, opened and closed: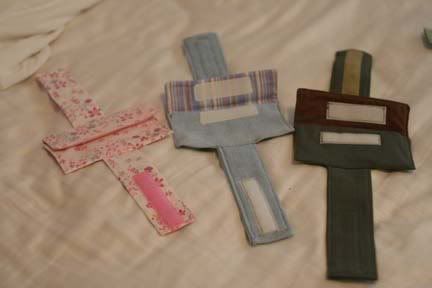 Do you think they make good gifts?