Just want to say that this was a great idea for a challenge. We are all winners with this one since we are doing something to help the environment.
Since I have several small totes I use for grocery shopping, I wanted to make a really big one that could hold as much as a big brown paper bag (but without ripping as they tend to do when loaded down with milk and heavy stuff). So I used a paper grocery bag as my pattern.
So here it is: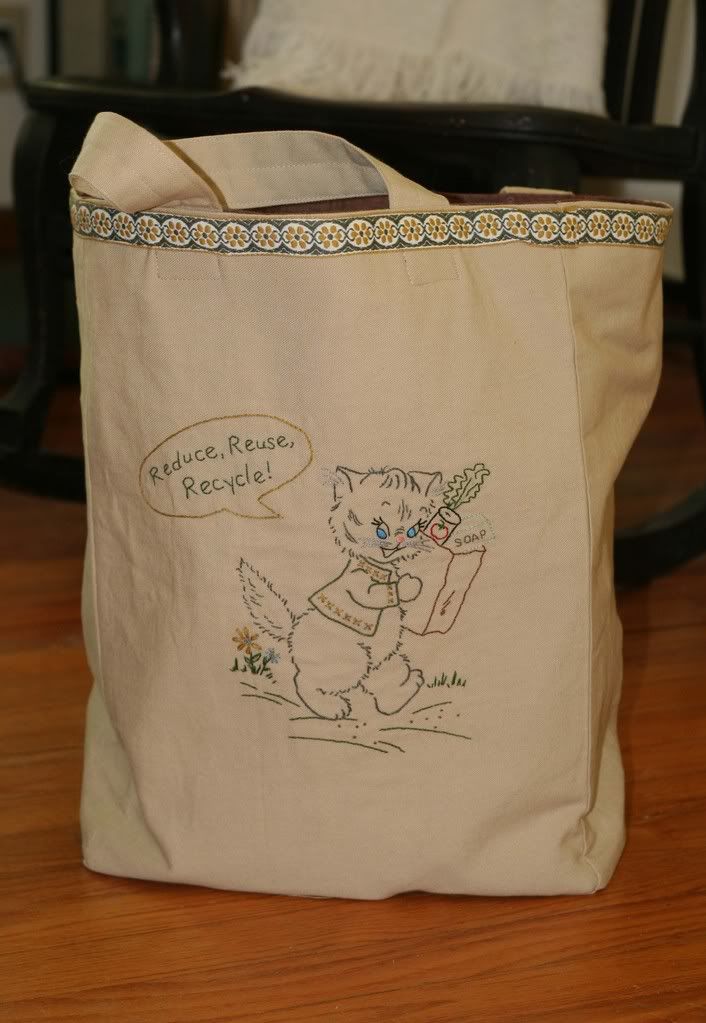 And the inside, fully loaded:
Close up of the embroidery: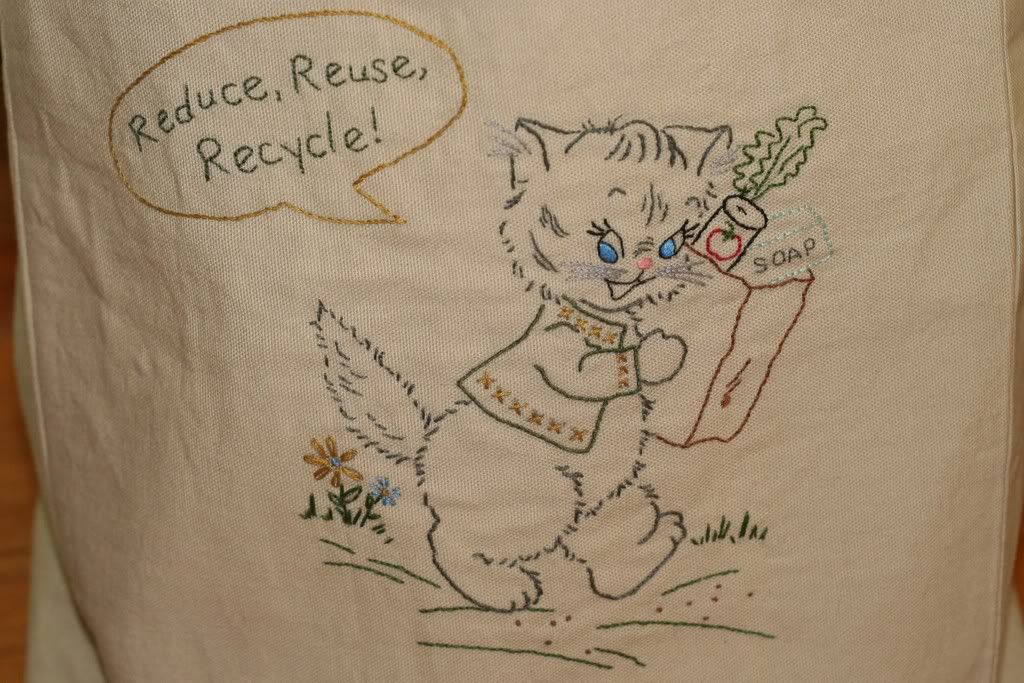 And the trim: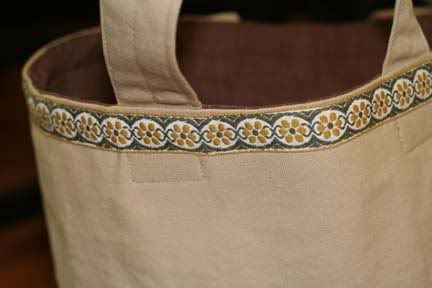 Good luck to all!