All Things Pink & Dinky!!!
OPEN for Business!!!
.25 point items
(Check the supplies section for more .25 and .5 point items)
Vintage Pinwheel quilt squares -
.25 for 2 REDUCED FOR ROUND 34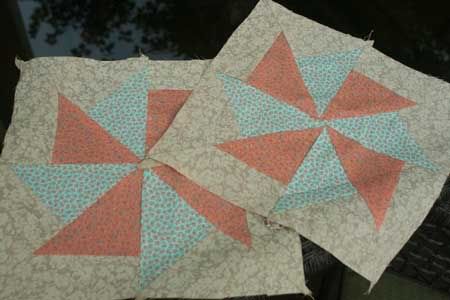 Baby button ponytail holders- .25 for the pair
REDUCED FOR ROUND 34
These ponytail holders are very small, the type designed for babies or small children.
Smokey blue earrings- .25
REDUCED FOR ROUND 34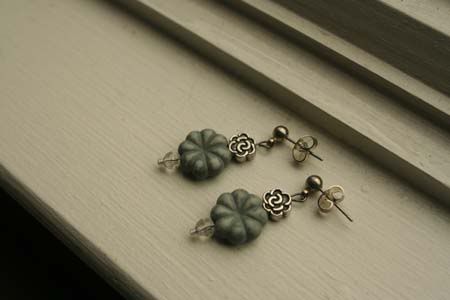 Girls Hot Dog Shirt-.25
This is a new pale pink American Apparel Classic Girl Shirt size M/OS (14 inches across chest when laying flat)
It looks like it would fit a preteen girl or a very thin adult.
Has an iron-on decal of a hot dog and says "hot diggity dog." Decal directions said it is dryer-safe but I would still hang to dry to be extra cautious.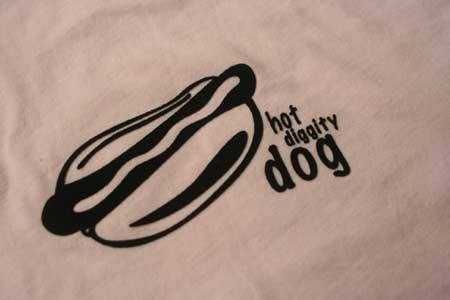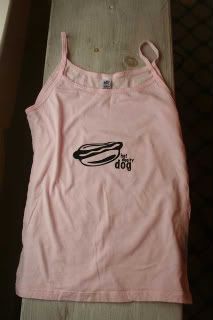 Crib Queen Baby Sweatshirt -.25
This is a thrifted sweatshirt that says 6/9 months but I think it has shrunk significantly because it looks much small than that to me. It is almost 12 inches across under the arms and about 11.5 inches from neck to hem. Because of the iron-on words, this one should not be put in the dryer.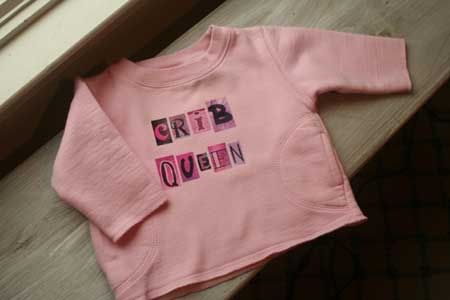 .5 Point Items
Watering can pincushion -.5
Sold to Oneredboot!
REDUCED FOR ROUND 34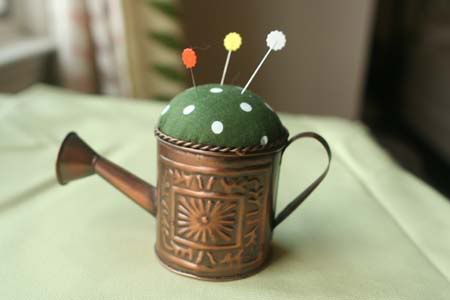 Pride and Prejudice Sash- .5
REDUCED FOR ROUND 34
Back: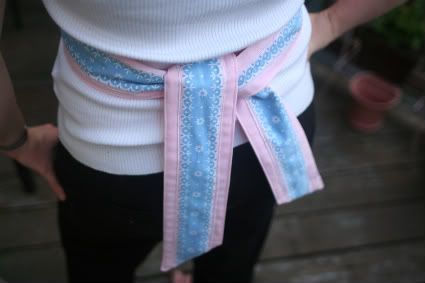 Vintage Puppy Hanky-.5 Sold to Oneredboot
REDUCED FOR ROUND 34
This is vintage through and through. The handkerchief is vintage (a pale mauve color with white edging) and the embroidery pattern that I used was also vintage.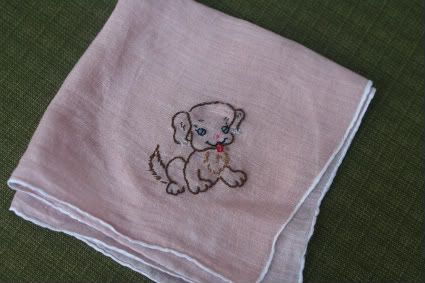 Gnome photo set- .5
REDUCED FOR ROUND 34
2 5x7 photos taken by yours truly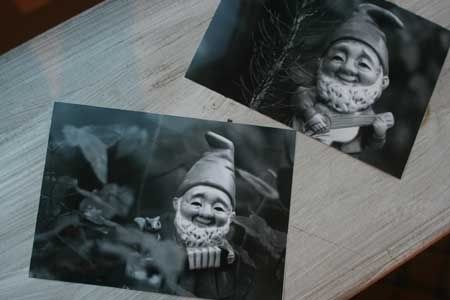 Mrs. Darcy Pen Holder - .5 point
REDUCED FOR ROUND 34
Have a brilliant thought but can't find your pen? Ready to doodle in your journal and there is no pencil to be found? Here is the cute and functional solution!
Here is what they look like inside the cover.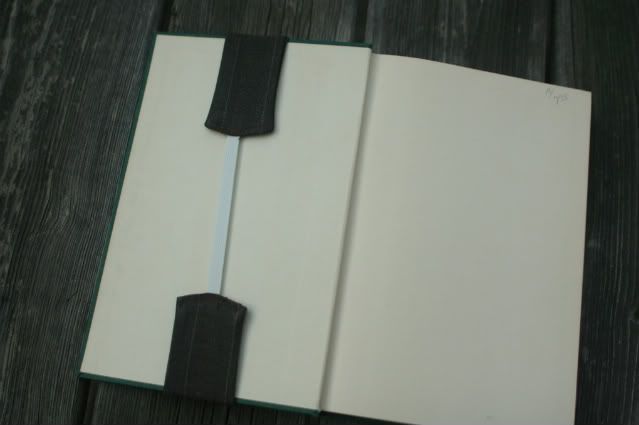 1 Point Items
Seattle Artwork-1
This was done by an artist in Seattle and is still in the wrapper. Fits an 8x10 frame.
Carnivalware pincushion- 1
This is an antique carnivalware-type glass mini-teacup made into an adorable pin cushion.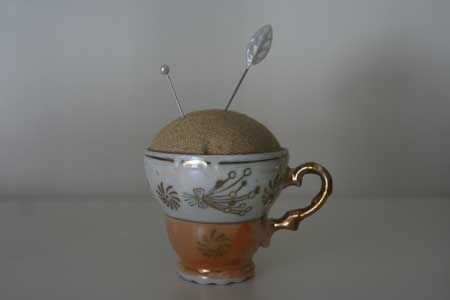 Heart Frame-1
Just in time for Valentine's Day! Wooden ornament painted pink around the edges and decoupaged with candy stripe paper. Embellished with a vintage button. Wedding picture is for demo purposes only.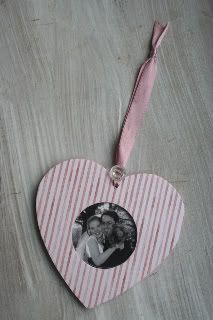 "Slipping" print- 1 point
This is my favorite picture of all the photos I've ever taken. One of a kind, handprinted in the darkroom by yours truly. The photo is 5x7 and the mat is 8x10.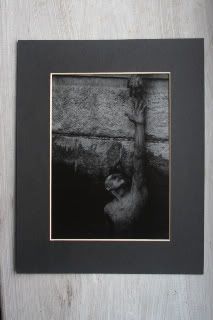 Little birdie ornament- 1
This one was a family effort: the bird is from my brother's wedding invitation for which he did the graphic design and my mom cut out the piece of wood.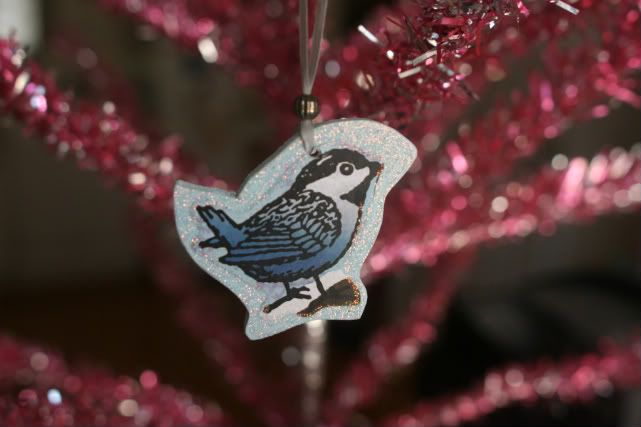 Gnome ornament -1
Cute little gnome on a nice piece of wood. And the back of the ornament shows his backside too!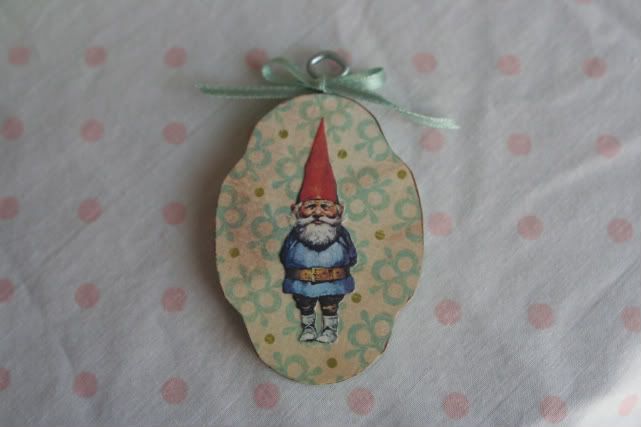 Back:
Pinwheel earrings -1
Guest keyrings-1
Charm your guests by loaning them your house key on one of these adorable keychains that have the word "guests" embroidered on the backs. Also, it will help you keep up with your spare key and have it handy when visitors come for the holidays! The second picture shows the backs of the keychains. THE TOP KEYCHAIN IS TAKEN.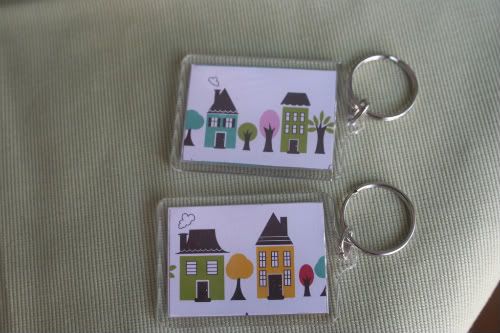 Embroidered backs:
Gnome note cards- 1 point for set of 8
These cards feature photos by me and come with envelopes.
Mini teacup pincushion-1
This is quite petite and so cute.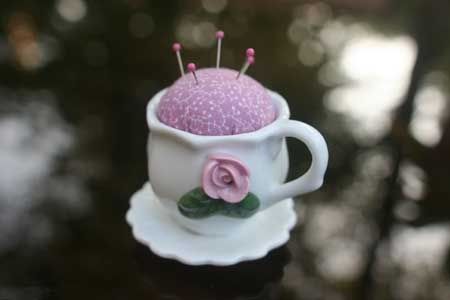 Antique China pincushion - 1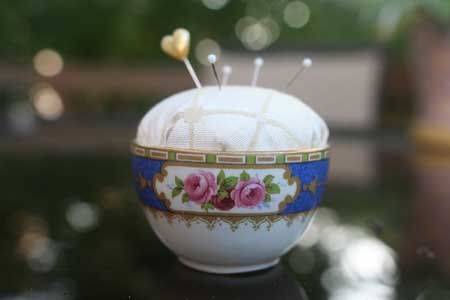 Silver Heart necklace-1 REDUCED!
This is a silver-plated heart with two swarkovski crystals on each side.
Covered button thumbtacks- 1 point per set- only 1 set available
Gift ready...Each set comes on a cute gift tag with a piece of corkboard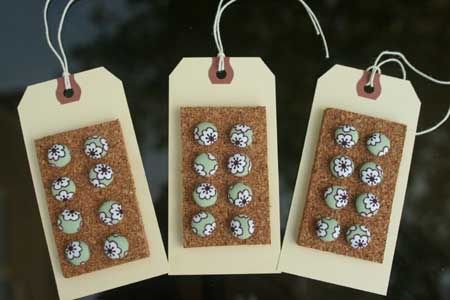 PANTYLINERS AND MAXIPADS!
One for 1 point, Three for 2 points, Five for 3 points
These are made from 100% cotton flannel for ultra softness and absorbancy. The pantyliners have five layers of flannel and the maxi pads have six layers. They will all have snaps on the wings when you receive them (I can only hammer so many at once and keep good relations with my neighbors
). The layout of the fabric may differ, but I do take great care to make sure that as much of the design shows as possible. If you want more than one of the same pad or pantyliner, just pm me because i have multiples of most of them.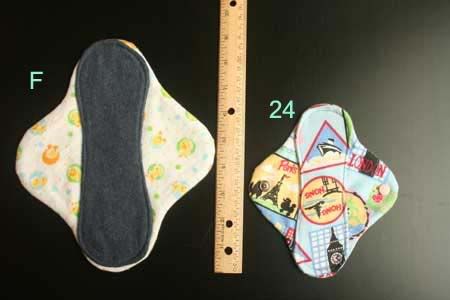 PANTYLINERS
Please choose by number: 1 , 2
, 3 ,
4 ,
5 , 6
, 7 , 8 , 9 , 10 , 11 , 12 , 13 ,
14 ,
15 , 16 ,
17 , 18 , 19
, 20 , 21 ,
22 , 23 , 24
, 25
In case the picture isn't clear the top left is gardening boots, second from left is a cherry print. The bottom right reminds me of like Bazooka gum cartoon strips.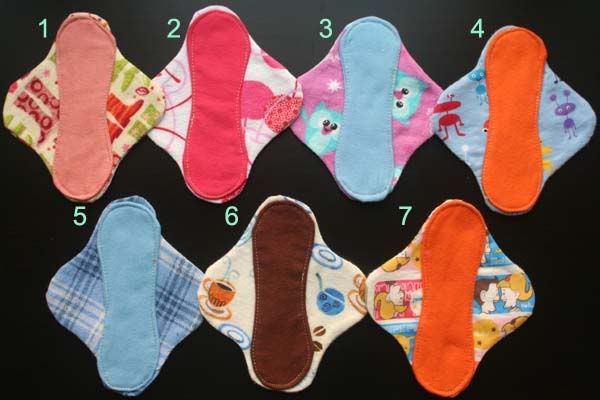 backs (click for bigger image):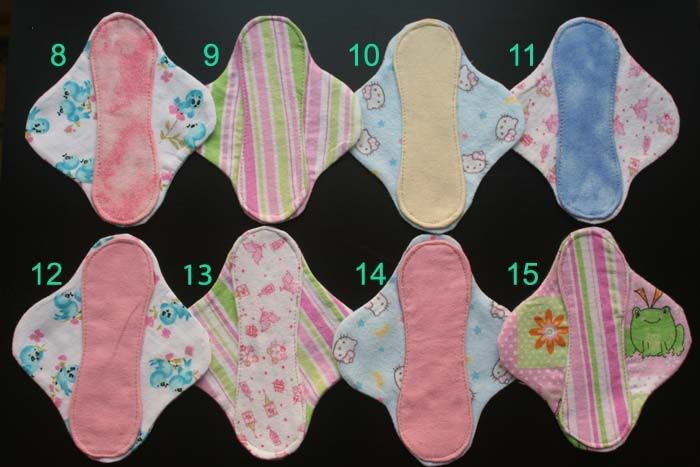 backs (click for bigger image):
It's hard to tell, but the frog fabric is kind of blue-green with a pale yellow liner. And the camo actually has dinosaurs on it.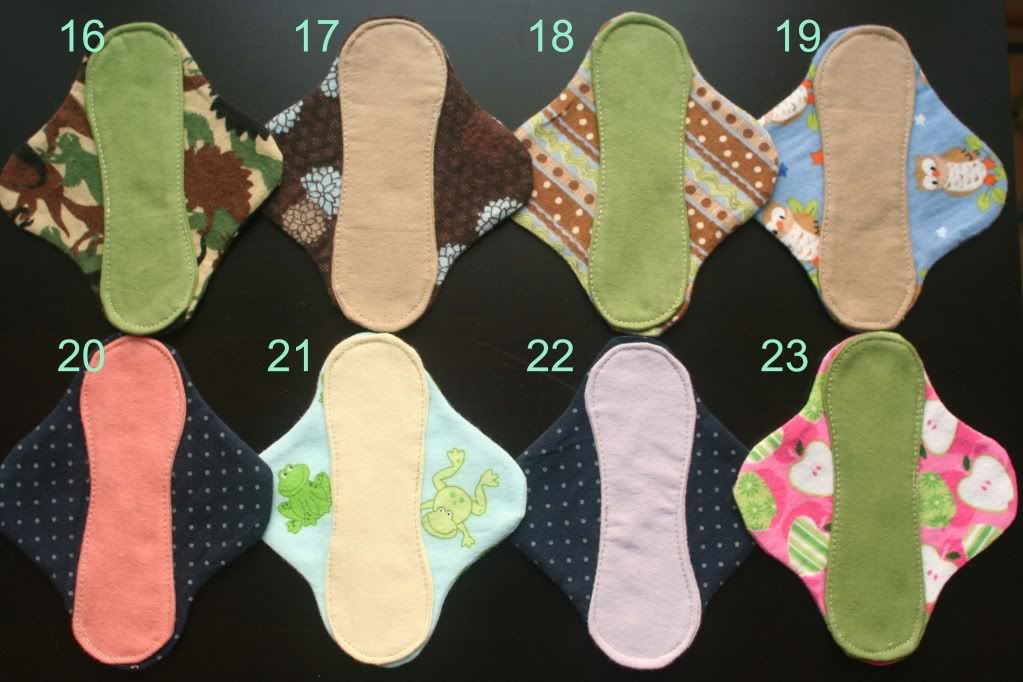 backs (click for bigger image):
Back:
MAXI PADS
Please choose
A ,
B , C ,
D
, E , F ,
G ,
H
, I
Backs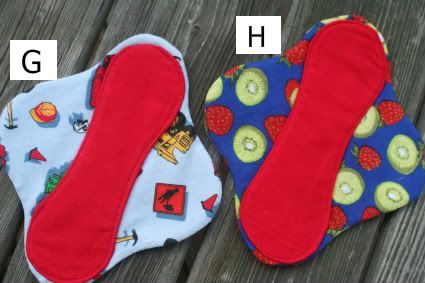 Back: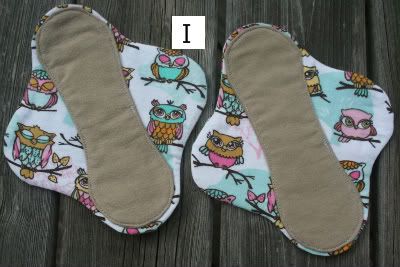 Back:
2 Point Items
Vintage scrolled chair pincushion-2
I got this chair at a yard sale and added some padding and changed the cushion because the one on it was kind of grungy. It appears to be handmade from an old coke can. It is absolutely adorable and a wee bit delicate. The fabric on the cushion is also vintage.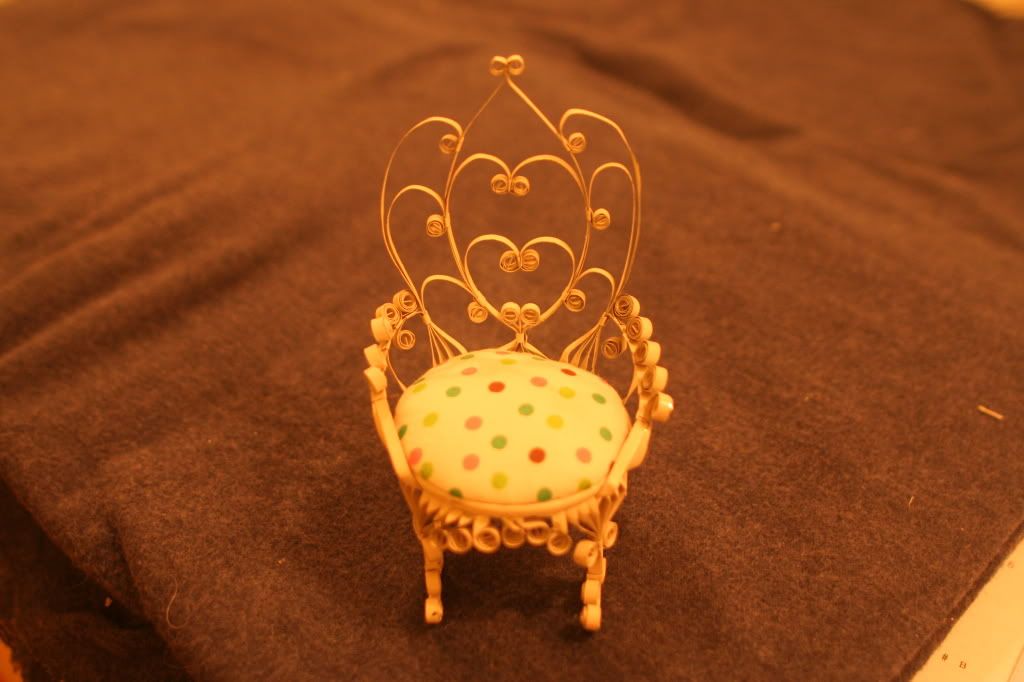 So you can see the side scrollwork and get a perspective on size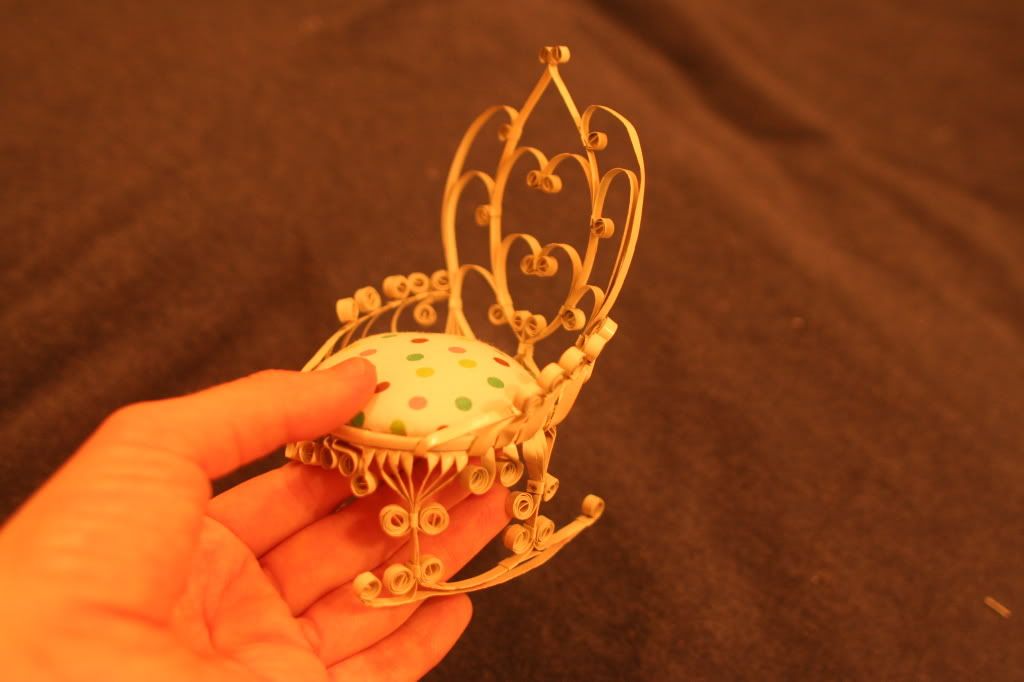 3 Point Items
Supplies
Teapot Stamp- .5
Never used.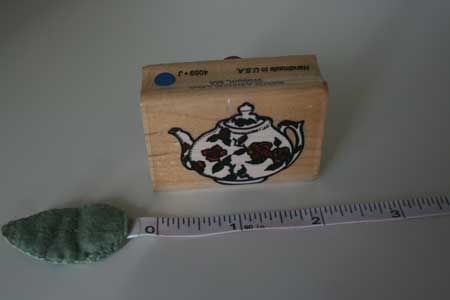 Cardboard Circles- with holes- 1 point for set
New uncut patterns -.5 each
Pajamas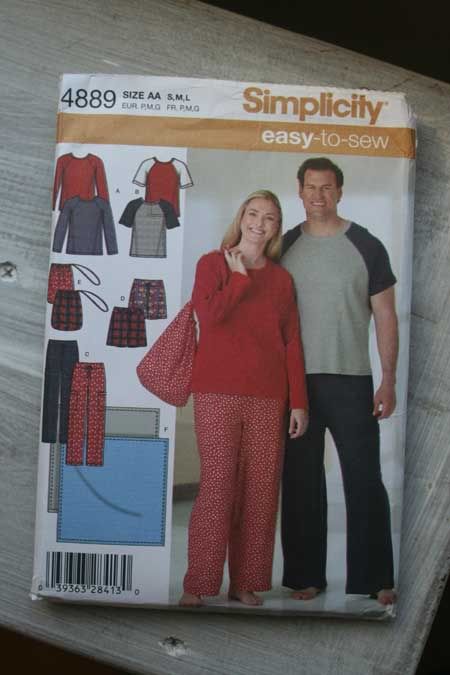 Long Skirt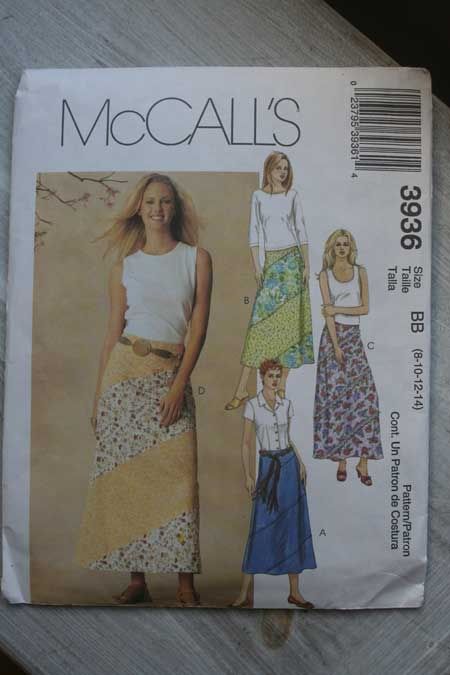 Short Skirt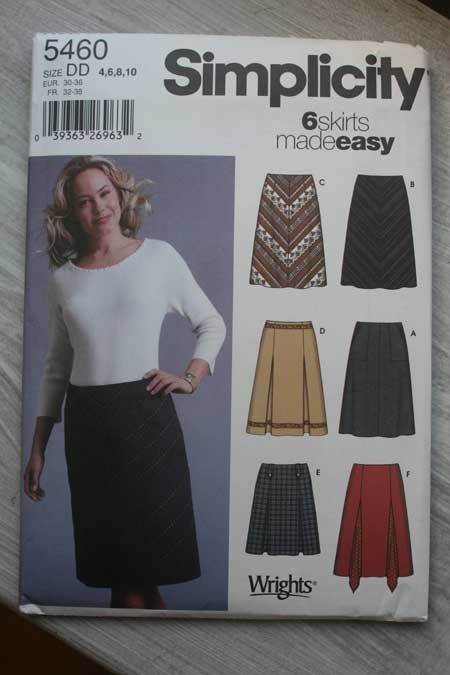 License Plate-1
Does not come with Fattylumpkins
. This is nice and flat though it doesn't look like it because of the angle.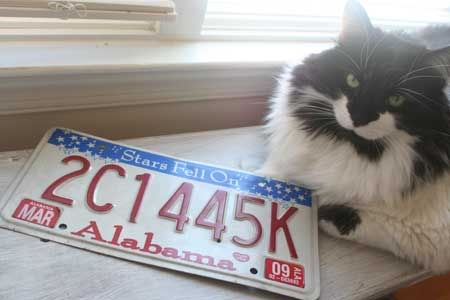 Hooded Sweatshirt-3
Brand new from Target. I bought it to stencil so I have washed it, but then I never did anything with it. It is very good quality.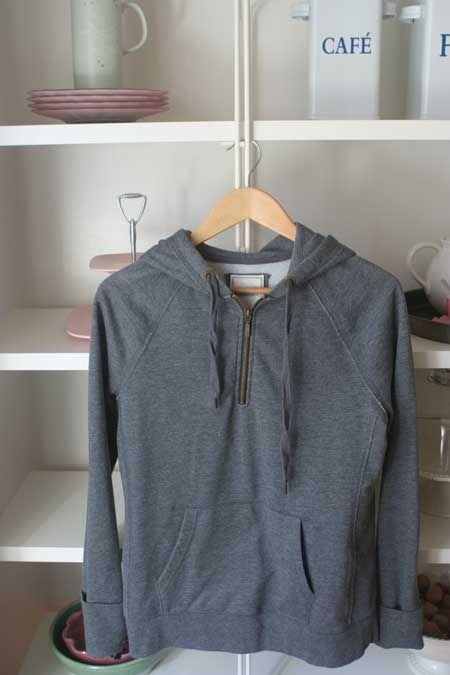 Edible Snowflakes -.5
Imported from Germany so they probably don't have any weird chemicals in them! They were in my stocking and they are so cute, but I probably won't be having a need for them this winter so I want them to go to someone who can use them. They would be so cute on a cake or cupcakes.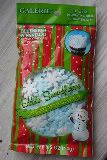 Travel Stamps .5 for two
These are supercute travel-themed foam stamps. Each cube has an image on 4 sides so you will really be getting 8 stampable images for .5!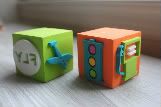 other sides: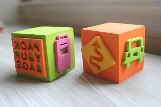 Alphabet stamps-1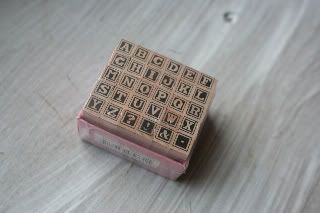 Liz Claiborne trivet-1
This is perfect for you talented folks who like to paint on ceramics. It has raised dots along the edges.
Here's the back:
Seed beads- .25 for cobalt blue (red and turquoise no longer available)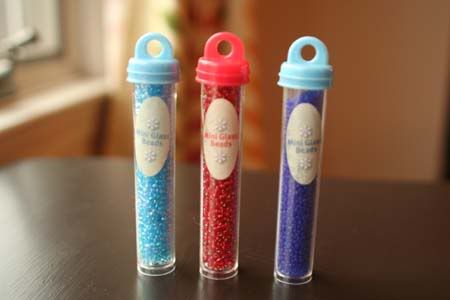 Magnifying Glass-2
I got this at the Discover Channel Store a long time ago and never really used it. Click the thumbnails for additional views.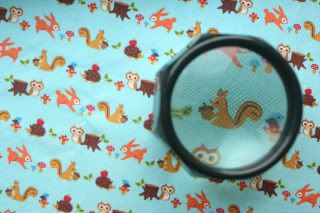 Trims- 1 points for lot
REDUCED FOR ROUND 34
Most of these are over one yard and some are two yards. In this lot there are two unopened packages, including a daisy lace trim and a velvet trim embellished with beads. The leather cords are salvaged from various things so they are not as long.
Vintage Travel Stickers- 2 points per box or 3 points for both boxes
These are fantastic for all kinds of projects. Each box includes 20 large stickers. Choose: Wings of the World (vintage airline ads/logos) or Exotic Destinations (vintage hotel ads/logos). These are reproductions of actual old ads from around the world.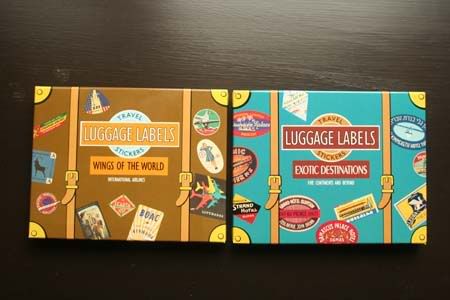 Wings of the World:
Exotic Destinations: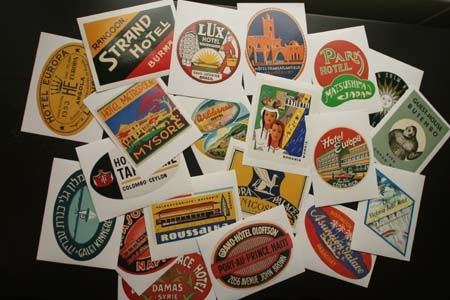 Points
Pending: 1
Current: 3
Total: 4
Sold:
To Lo{ve}: 5 pantyliners and maxipads for a total of 3 points
To Ptarmic Wumpus: 5 pantyliners- 3 points
To Lapoli: 2 sets of flower note cards- total 2 points
To RubyTuesday: li'l crafter smock (.5), seed beads (.5)- total 1 point
To Ptarmic Wumpus: pocket herb guide (.5), potholders (.5), wooden decoupaged teacups (3)- total 4
To Oneredboot: watering can pincushion (.5), vintage puppy hanky (.5)- 1 point total
Bought:
from Zelda.Suicide: custom wallet (2), crocheted baby sweater (2)- total 4
From PseudoPix: Tall wool socks-3
From Ptarmic Wumpus- pajama top-2
From A2K- Yoga Socks-3
From Zelda.Suicide: mesh crochet scarf-2
From Penguino: blue dishcloth-2
Wishlist:
Wool socks
Small pieces of felted wool in fallish colors (mustard yellow, subdued green)(I have orange now thanks to PtarmicWumpus!)
Handcarved rubber stamps
Large purses
Delicate/lightweight scarves that I can wear with dressy clothes
Simple, classy earrings (pearls, matt silver, etc.)
Men's wool hat
Artwork
oval embroidery hoops