Here is the first one. This was a tunic t that I never wore. The neck was funny and just not flattering. Here's a close up of the design.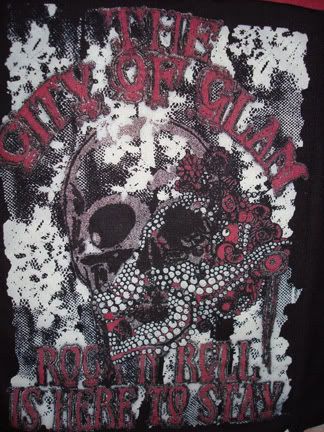 I turned it into this halter using some fabric from another t that just so happened to match and my favorite A&E halter as my pattern. I couldn't get a good picture of it on me since I was being nice and not torturing my boyfriend by making him take a picture. The bottom is loose, flowy and comfy.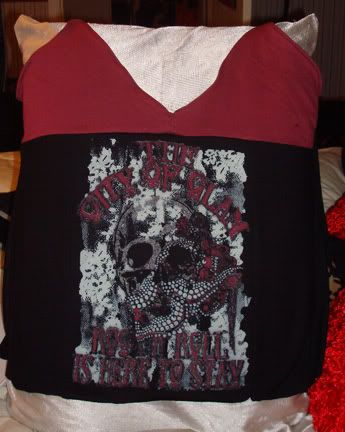 The next is my Jem shirt. I have had this for 2 or 3 years and could probably count on one hand how many times I wore it. I had already cut the neck out to make it more 80's and cute, but that just wasn't enough.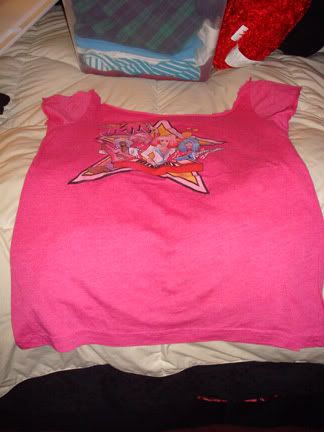 Here is a close up of the design.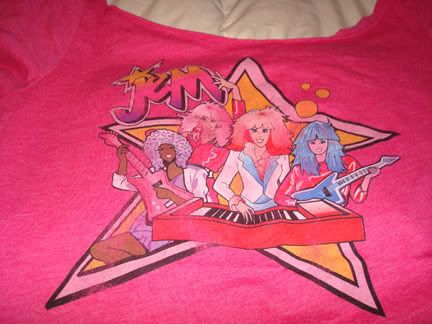 ...and using a plain back t i came up with this.
I might wind up doing something else with it...I don't know.
These were my first 2 recons using a sewing machine. I have some t's I made into dresses. As soon as I get pics I will post. Laying them on the bed won't do them justice.