Winter formal was at the very beginning of february, so this is a bit late, but oh well....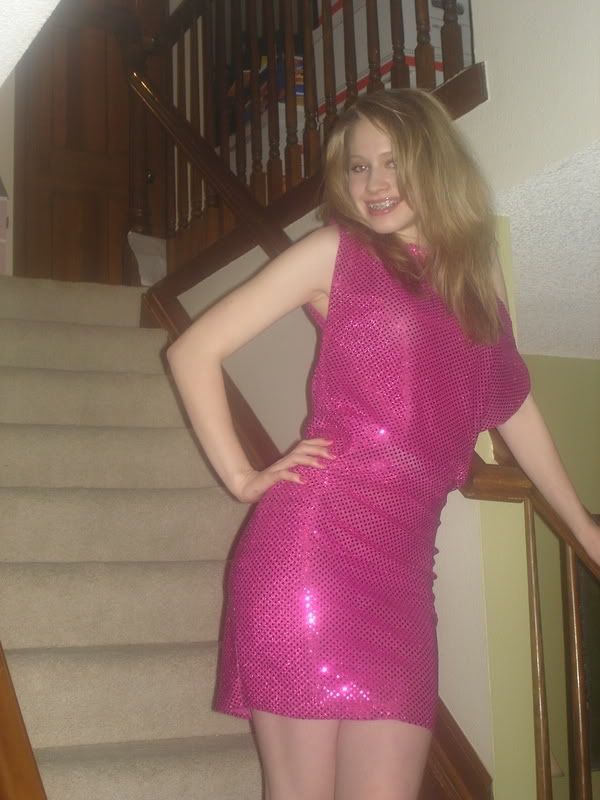 I threw this together the morning before the dance. Yes, I know I'm crazy
I originally had a different dress that someone bought for me, but last minute I decided that I
really
didn't want to wear it. So my sister took me to Joanne's and we picked out this magenta sequin fabric and I made my own dress! The inspiration for this dress is part Disco Barbie, part 80's supermodel, part Craftster! I actually found the tutorial from shleybee (it's her strechy green dress) but because of the fabric, it looks much different.
The fabric has 2-way stretch, and I knew it would loosen up as I wore it, so I made the bottom half to my exact measurements with no seam allowance.
I got so many compliments on this! hehe and I really stood out, since the theme for the dance was One Starry Night. I just went all disco on them
This is the first garment that I've ever made from scratch. I've done tshirt resizings before, but this is the most ambitious thing I've attempted so far. Thanks for looking, and let me know what you think