Hey everyone
Long time, no post! Here is a little something I made for my sister
She bought me the game "Ninjatown" for the Nintendo DS
One of the main ninja characters is the Ninja Consultant who battles the evil Wee Devils with his magical Powerpoints and and charts! It made my sister giggle because he reminded her of job.
So, I made her this little guy as a keychain she can wear at work with her lanyard and id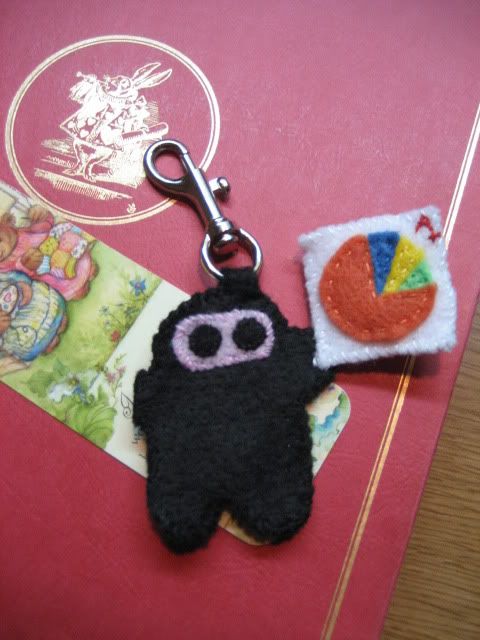 I love him! I hope she does, too!
Made with craft felt and thread. Hand-sewn with love!
Comments & criticism are always appreciated!!!