Hi! I've been drooling over these pages for a few weeks now, and I thought it would be courteous to share what I've been making as a way of acknowledging how helpful & inspiring these threads & tute's are.
I really wanted to make E3 a peasant top (btw I really love the peasant styled dress that a member made for her girl, with a matching skirt for her, I'll attempt one of them next now I've sussed the top
)
E3 picked out a soft pink embroidered fabric. The tute was great, the result very pleasing. But it needed something more. I found some red trimming from my late MILs stash, and decided to make a fabric flower (tute on here too) to bring in the red as well. (BTW, I made the flower snap-on so that I could remove it when washing the outfit - I'm not sure how fray-resistant the unfinished edges would be).
I then continued to add to the top, but making a pair of capris (E3 decided to put the flower on the other leg), and a sun hat. (I also added some machine embroidery around the brim of the sun hat).
(J1 also had to be in the photo
)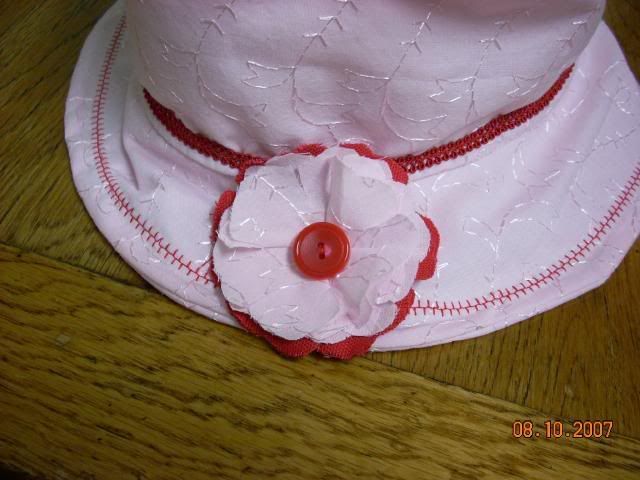 E3 had a dress-up day at preschool last week. With just a day's notice (we'd been away on holiday when the newsletter was handed out) we went through the fabric stash & I found that I had orange, pink & purple velour, so I could make her a Dora outfit. I was stoked with the results, E3 is still over the moon! It took many many hours, but it was all worth it! Oh, and the wig used to be a black velour skirt.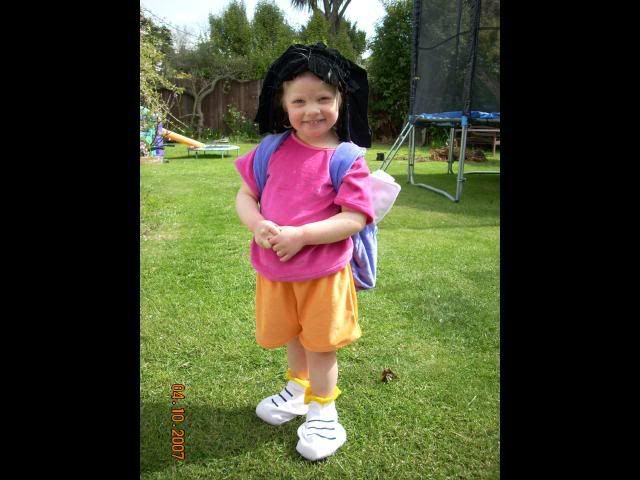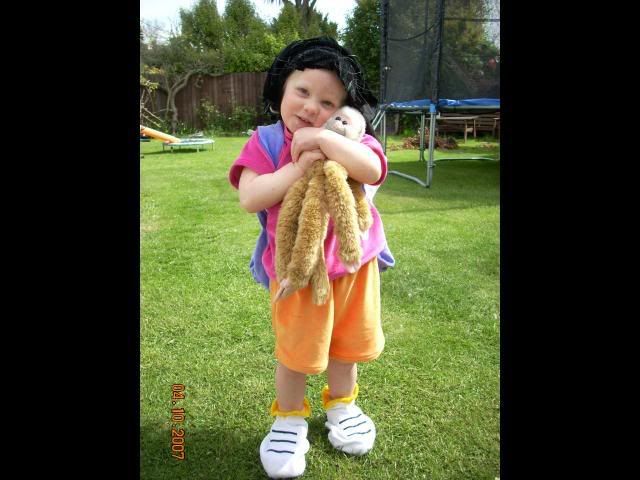 Cheers, and I shall be back later with more projects (just working on some cloth shopping bags atm, and I want to sew a roman blind for our dining room next)