i've been crocheting for a few years now, and i don't usually make anything i'm proud of enough to post on craftster: UNTIL NOW!
i started crocheting and just randomly came up with this. don't you love that?
so here it is, it's a grey ear flap hat. i always fail when i attempt ear flap hats so i'm kind of proud. the flaps line up and everything. go me!
can you tell i'm trying to look fierce whilst being very tired?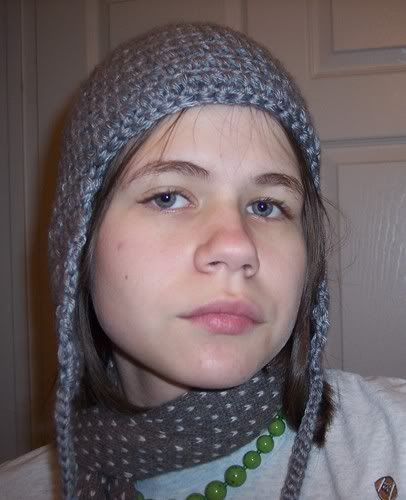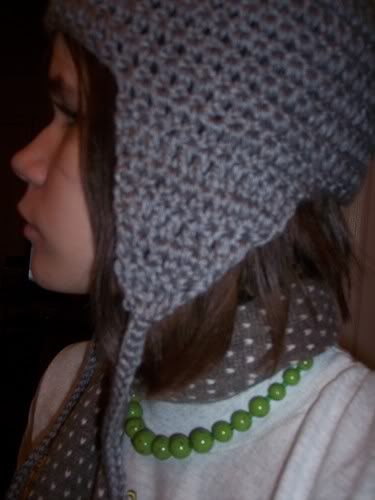 so yeah tell me what you think.