Here are my ornaments from Muria (sorry it took so long to post them!).
Such a cute little Christmas tree with such a sad little story. This tree DID have an angel on top of it, but it broke off in transit. Any ideas on how to glue it back on? Crazy glue didn't work.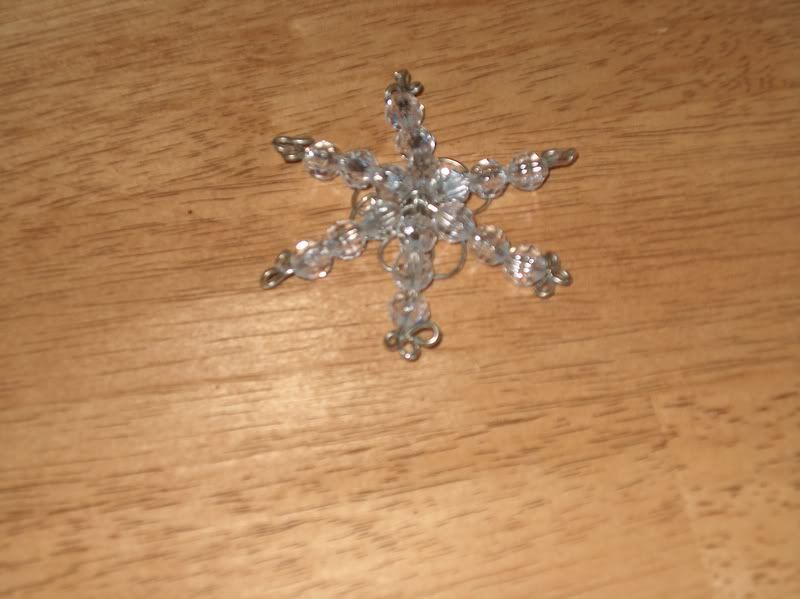 I can't wait to see this dainty beauty on the tree, when it's all lit up. It's going to sparkle wonderfully!!!