I needed some jewelry to go with my Halloween costume, so I took a trip to the craft store(s) tonight. I started at Joann's, because I also needed some tulle and a zipper, but they didn't have anything that really struck me. I headed over to Michael's, and parused their jewelry section for a while. I found a couple of things that
could
have worked, but I didn't really
love
them. My costume is skull themed, so I figured I would grab some clay and just try my hand at making some skulls. I've never really worked with clay before (other than a few pottery classes, but still), so I wasn't wild about the idea. Before checking out, I wandered over to the clearance section where they had a bunch of Halloween items. Digging through the mess I found some plastic skulls, foam skulls, and some other bits and bobs that got the wheels turning. Towards the bottom I struck gold!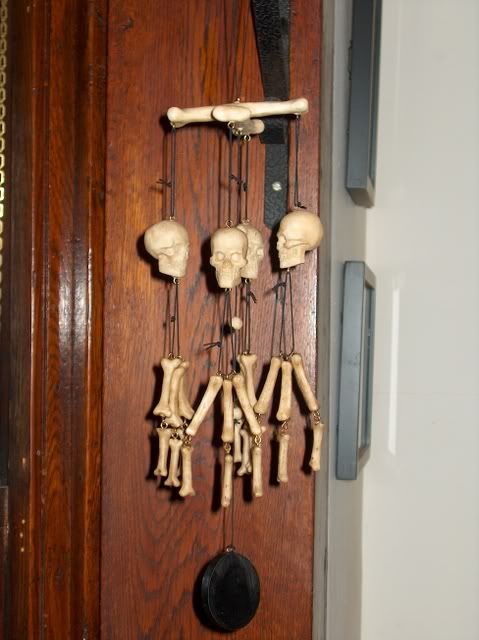 I couldn't find this on their site, but it was on sale for $3.99, which was pretty much the lowest price of all the pendants and beads that I was looking at in the jewelry section anyway. I'm pretty sure it's made of resin, because it's too heavy to be made of plastic and there aren't any seam lines on them.
I had a chain and jumprings at home (unfortunately, they aren't the same color as the rings on the skull and bones, but I really didn't want to spend more money), so I just picked up some sterling earwires (again, wrong color, but my ears are sensitive) and this is what I came up with. Don't mind the dark eye makeup, I was giving it a test run tonight, too.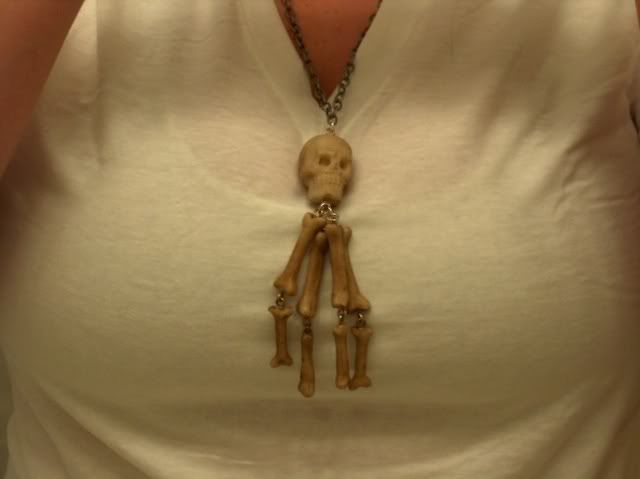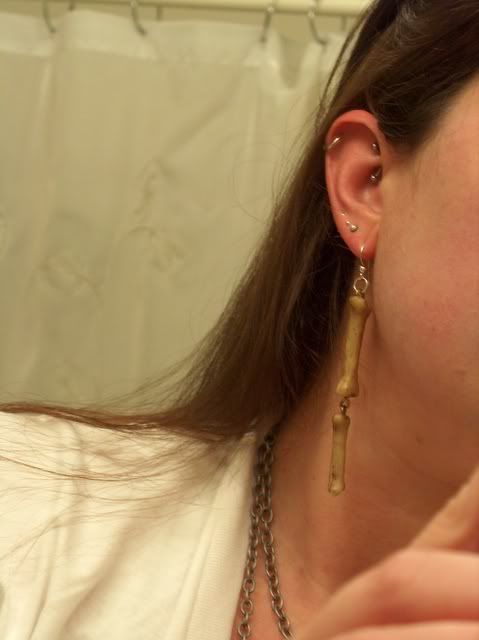 Tell me what you think!