Yeap! I got it!
Picture time! (I appologize in advance for the overload of photos... I'm excited!)
Oh, and I also LOVE that tree suncatcher! It's beautiful! Wonderful stuff everyone!
I got a wonderful box from Zelda.Suicide... It's hard to pick where to begin!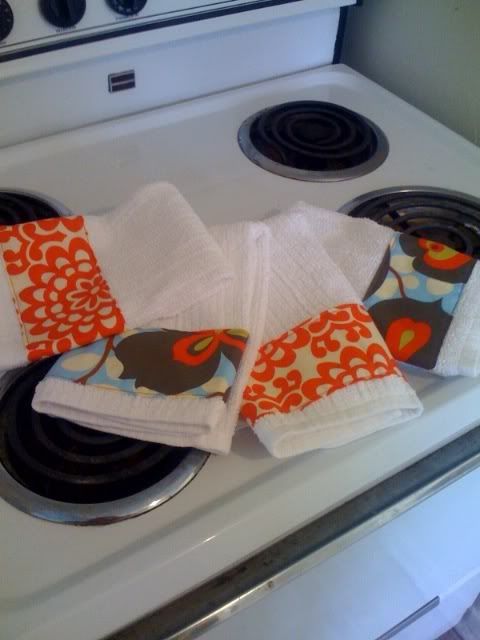 Here are four wondferul towels.. love the fabric trim! ;DOne can never have too many towels!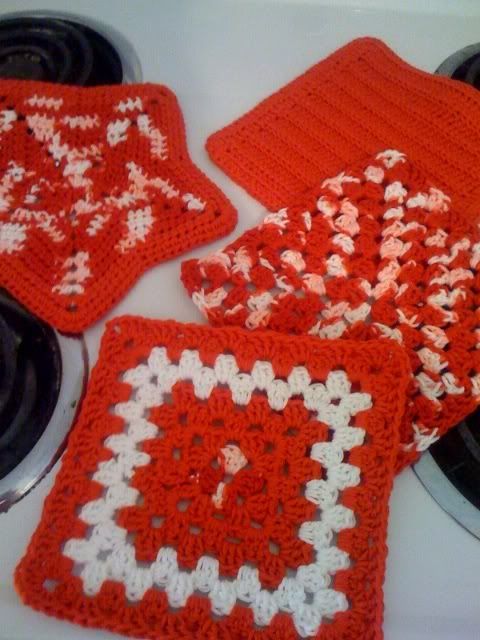 Set of four crocheted red and white dishcloths!
Another very handy item! I love the star one!
Plastic bag holder!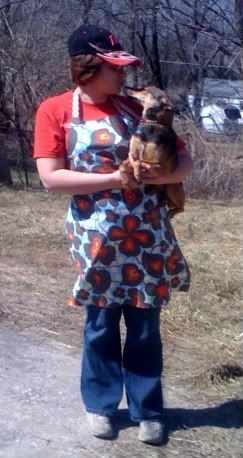 BEAUTIFUL apron! I love the fabrics!
Mr. Capone had to get in on the action somewhere.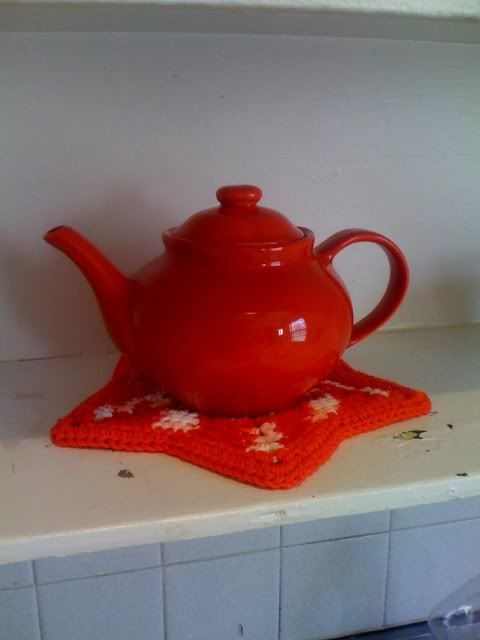 A brand new non-leaking teapot! It's red! I squelled very loudly when I pulled this out! There has been much tea since yesterday!
Oh! and because I won't be sending for another day or two... Here's another quick teaser for Zelda.Suicide!
Any guesses?