Okay, so every year there is a great effort to transform into muppets. My hubby and his bro have gone as Bunsen and Beaker, Gonzo and Pepe, and Gonzo and Sam the Eagle. They take blue furniture foam from Joann's sculpt it, and use fabric and fur along with other odds and ends such as foam balls to make them. This time, it's Statler and Waldorf, the critics. The heads and hands were made, and the suits and canes were from Goodwill. I usually go as a princess, but have to lend my sewing machine skills toward the building as well, so it's a group effort. Hope you like. This was taken as Mickey's Not So Scary Halloween Party.
Okay, this is about my fourth attempt to edit this and add the in process pictures so I hope it works.
I was asked a bit about the process so here goes.
First, the foam is cut in circles, stacked and glued together. Then, a basic head shape is carved out using an electric carving knife. It's also hollowed. It is then determined where the eyes, nose, etc go.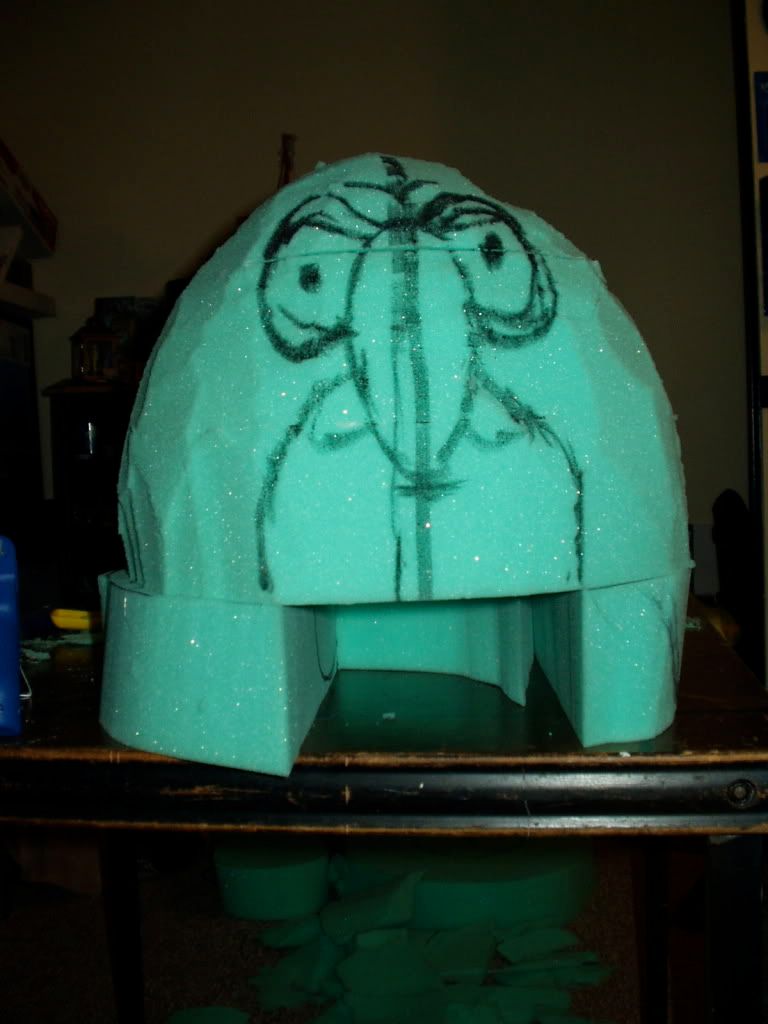 Next, extra bits are carved and added on and where the person's vision will be is determined.
Finally, it is covered in fabric with a glue gun, and a lot of swearing and burnt fingers. The nose, ears, etc are carved, covered in fabric, and glued on. The eyes and other pieces are made out of foam, felt, styrofoam balls, or nerf balls, whatever works.