I made these for a few of my girls for Christmas, I got the bags from JoAnne's, and used the same fabric for the applique and the lining. The stencils were done with freezer paper. I think they turned out really great, and they weren't very hard to make. I am definitely going to make more!!! OK, on to the photos.
MIA face from her album cover, I actually used an iron-on transfer and painted over it for durability. You should have seen the look on DH's face when I told him I was using the cheetah print on the pink bag.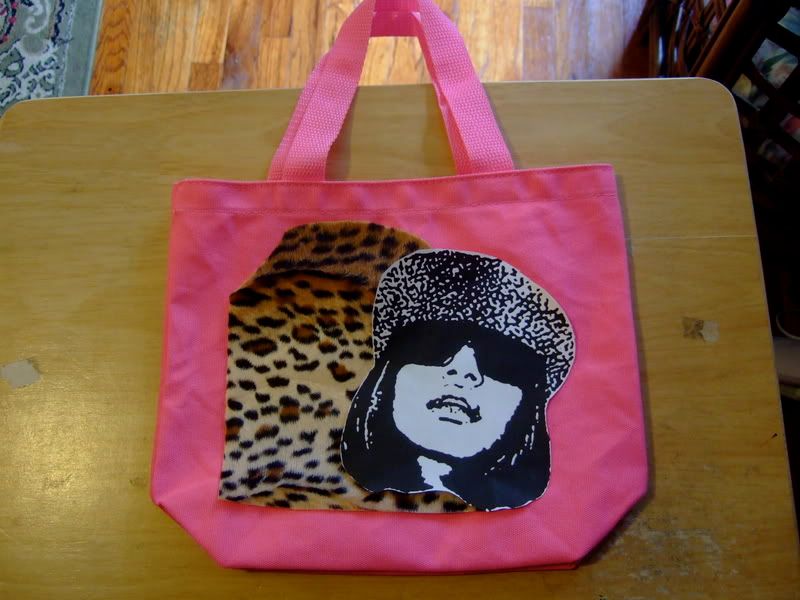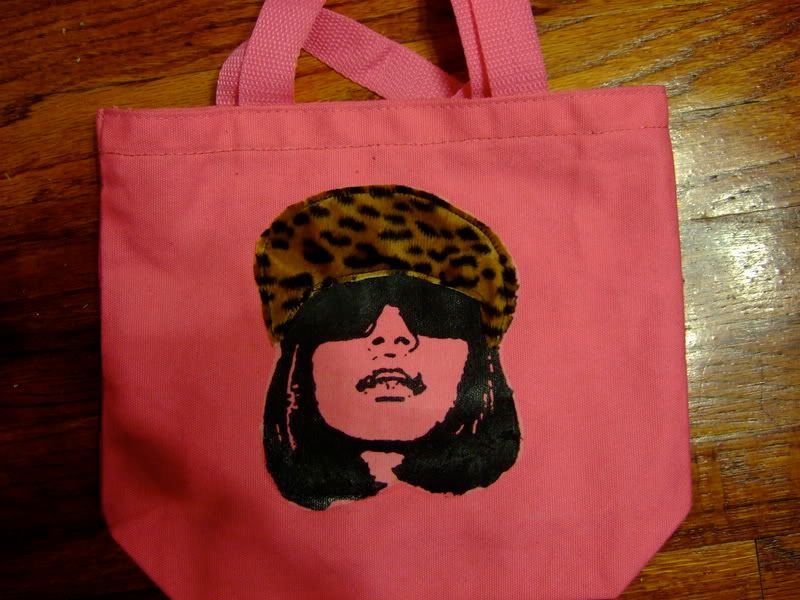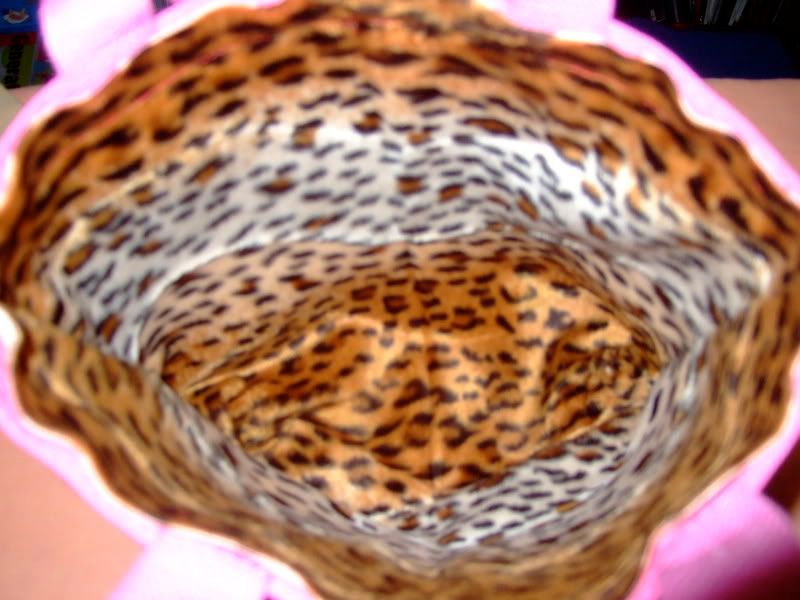 Banksy image with rainbow fabric. I love this one, I didn't want to give it away!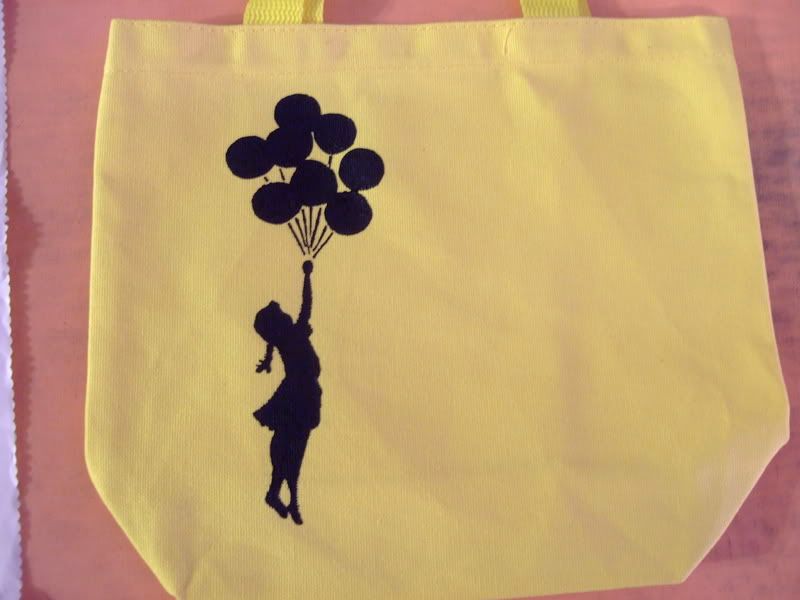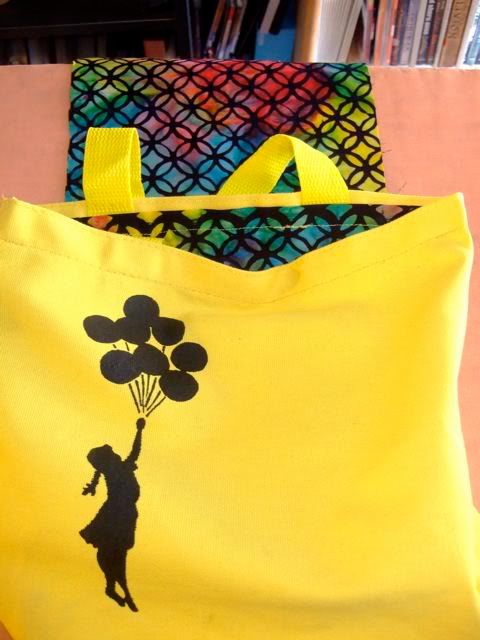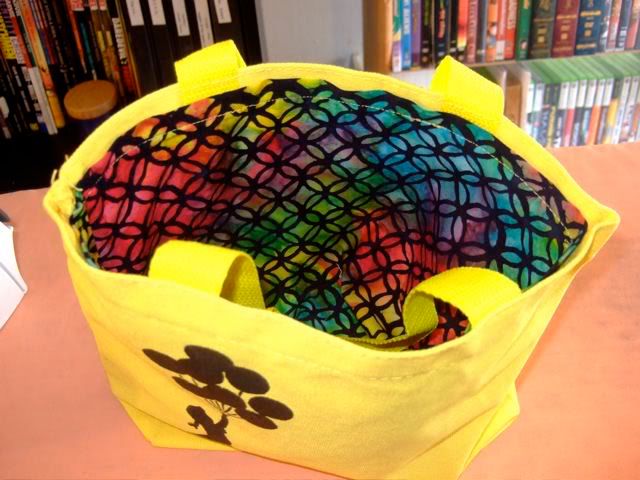 Purple fairy, I found the image online.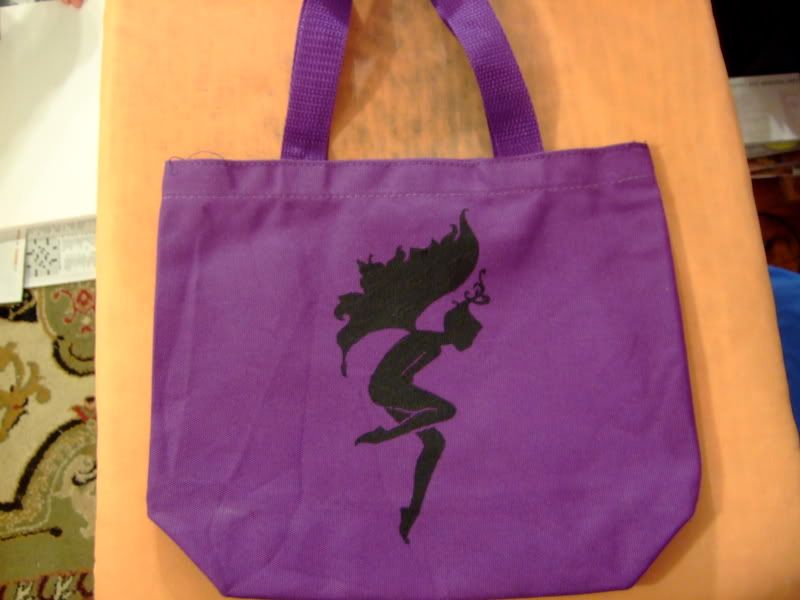 I had so much fun making these, I hope you enjoy looking at them!!