When I was in high school some friend of my mom's taught me to make these. The 8 inch rings are the easiest and quickest to make. They take me about 1 hour to do (depending on the type of candies used). These are gifts for my boyfriends g-parents and parents. The 10 inch one will go to my mom's work.
This is a 6 inch ring.
This is a 8 inch ring. (this takes about an hour).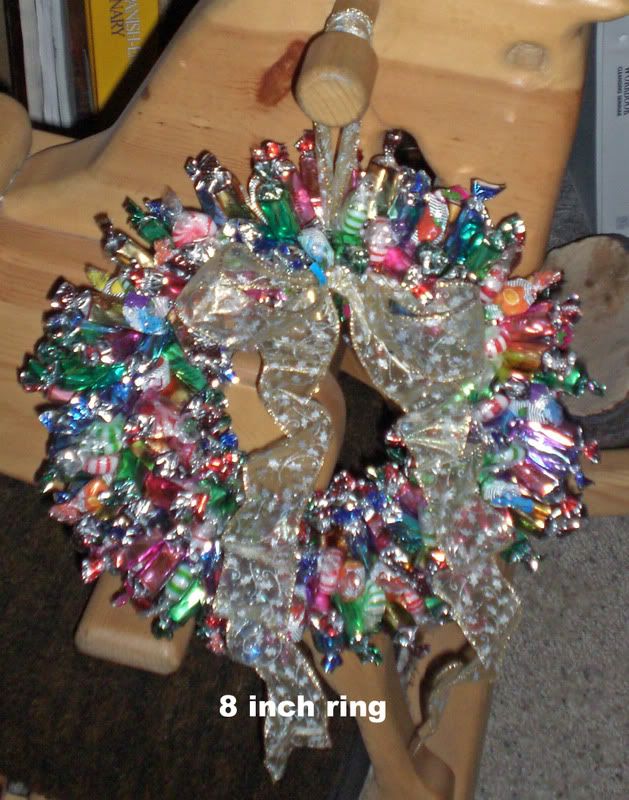 and this is a 10 inch ring. (It took about 2 hours partially because I was doing it at work)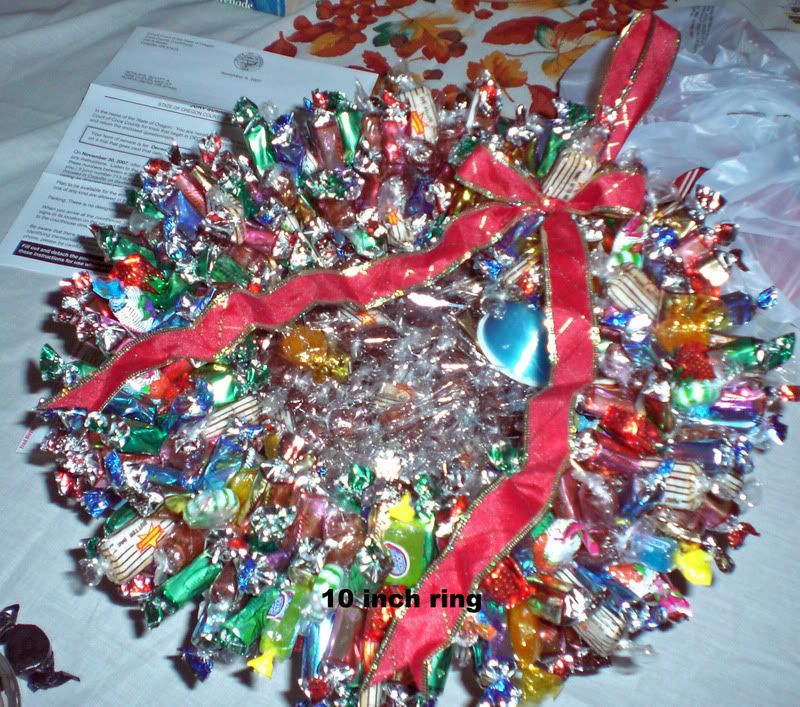 I'll be making more this week and will take pics as I make one, in case any one is interested.
Okay, here is a tut on how I do this. If it doesn't make sense just ask, as this is my first tut.
1) Get the necessary supplies.
2) Attache ribbon to ring.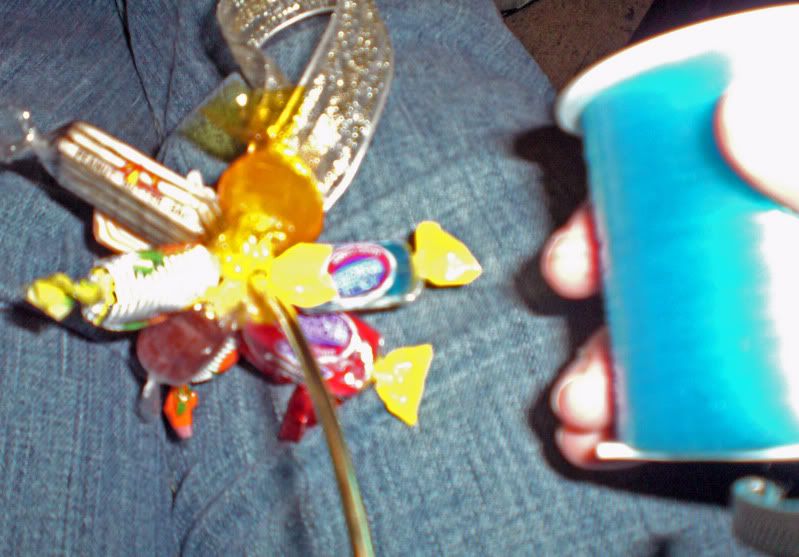 3) Attache fishing wire to ring (I usually wrap around ribbon to secure ribbon.) Start wrapping wire around ring.
4) Fold candy wrapper between twisted part and candy around wrapper.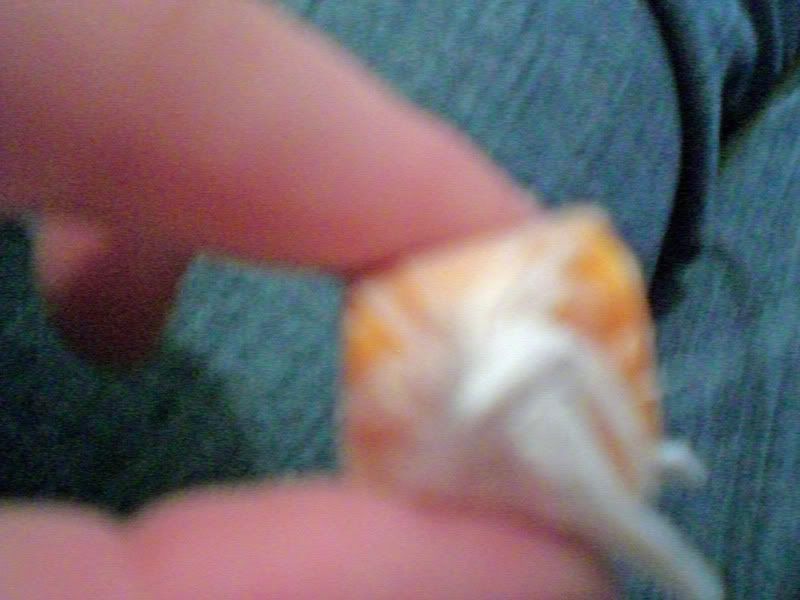 5) Wrap wire around ring another 1/4 wrap and add more candy, snuging it close to candy already on ring.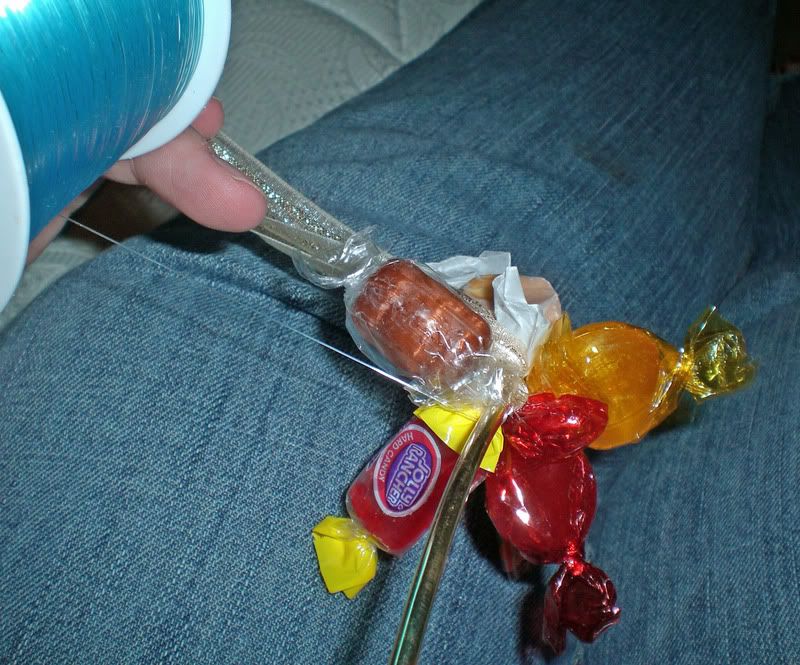 6) Keep going around whole ring.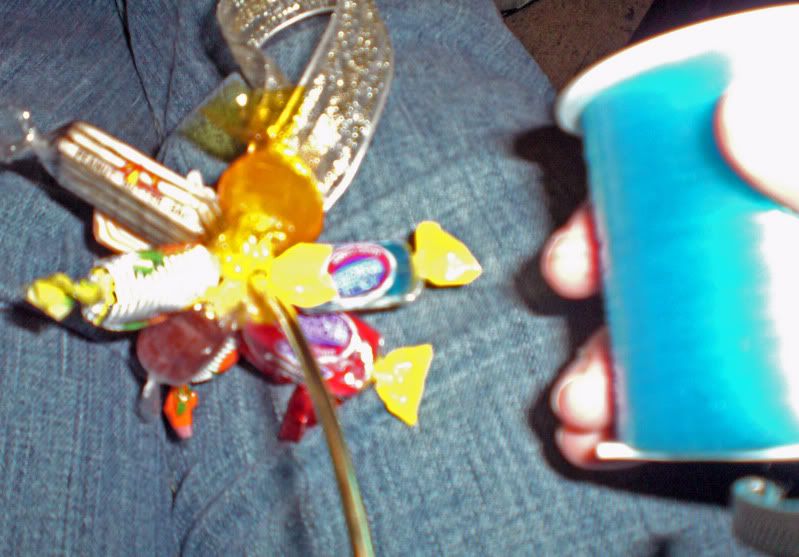 7) Once you get to where you started, make sure to wrap wire securely around the ring further and tie several times.
I hope this helps. If you have any questions, let me know.