I was going through my photos and unearthed my first painting and other stuff from my fun time as an art student... i use the word fun very loosely.
my very first painting, it holds a special place in my heart...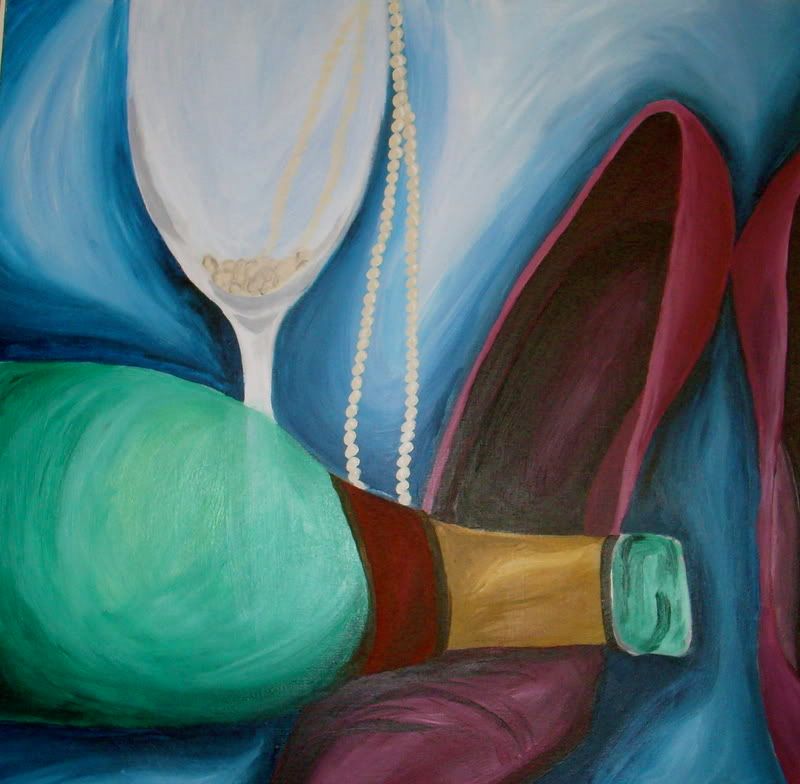 My favorite of all time, mostly digital then printed on BFK reeves with little gold vellum high heels.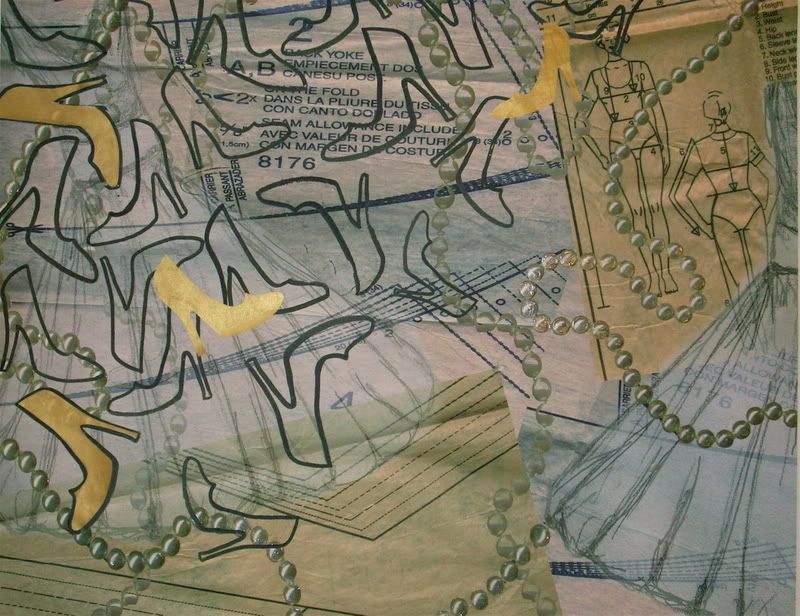 This one was just interesting to do because we took color away to form the image instead of adding it...
I have to say I am a little scared to post on this board!!