*hopes that the pictures actually work*
This is a coat I made out of some wool fabric I got for quite cheap at Mill end. It looks a lot better in person but unfortunately I don't have better pictures then this right now.
It was intended to be a reproduction of Violet Baudelaire's coat in a Series of Unfortunate Events, but obviously I got a lot of things wrong so I sort of gave up. Its a very modified Butterick 3836; I changed the buttons, length, added pockets, made the coat flair out more, decreased the poofyness of the sleeves, changed the collar, made the sleeves from one piece instead of two, etc.
After having worn it all last winter I can say there are things I would like to change and things I'm not too happy about, but considering it was the first coat I've made and that I altered the pattern so much I think I did a good job
excuse how out of it I look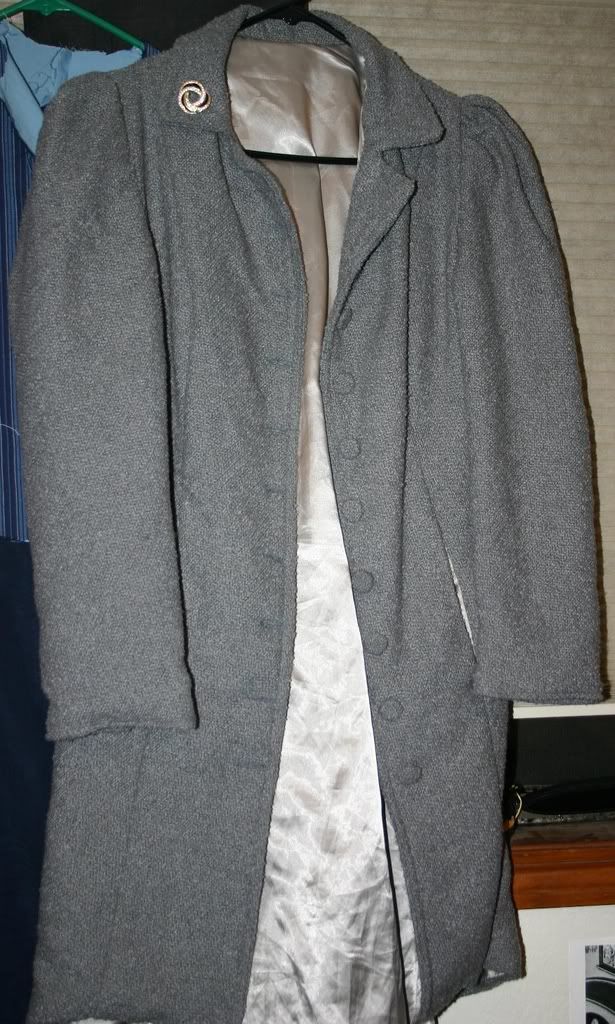 front
back seams
I now have shinier metal buttons