My sister and her best friend wanted some Gryffindor costumes to wear to the midnight release party, so I agreed to make them for them, even though my sewing skills kind of suck.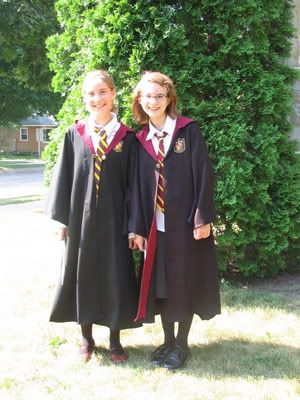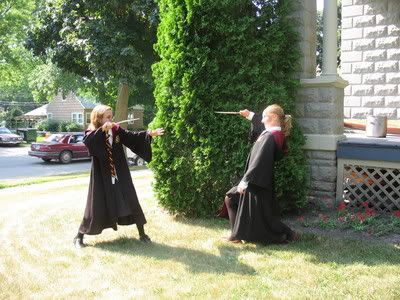 Action shot... hehehe
I used Butterick pattern 3184, but modified the sleeves (by choice) and the entire robe (not by choice... a child's size 12 was super huge). The Gryffindor patch was made with black fabric ink-jet iron transfer paper from an image I found when I Googled "Gryffindor patch".
The ties were maroon ties that were taped and painted gold to make stripes.
The skirts and shirts were their own and my dad made the wands. I was going to post this sooner, but I had to finish Half Blood Prince