Wow guys! Thanks so much for your generous, and uplifting compliments. I've got a huge grin as I type.
To answer some questions:
I used to be painter, but my skills are WAY out of practice. To transfer the image, I photocopied the pages from the book onto regular printer paper, then scribbled all over the back with a charcoal pencil. I then stuck said scribbled-on paper to the wooden chest and traced the outline of the characters in ballpoint pen, transferring the charcoal onto the wood.
I used oil paint to fill in the colours, then freehanded the cross-hatching with a paint marker. Here's a progress shot: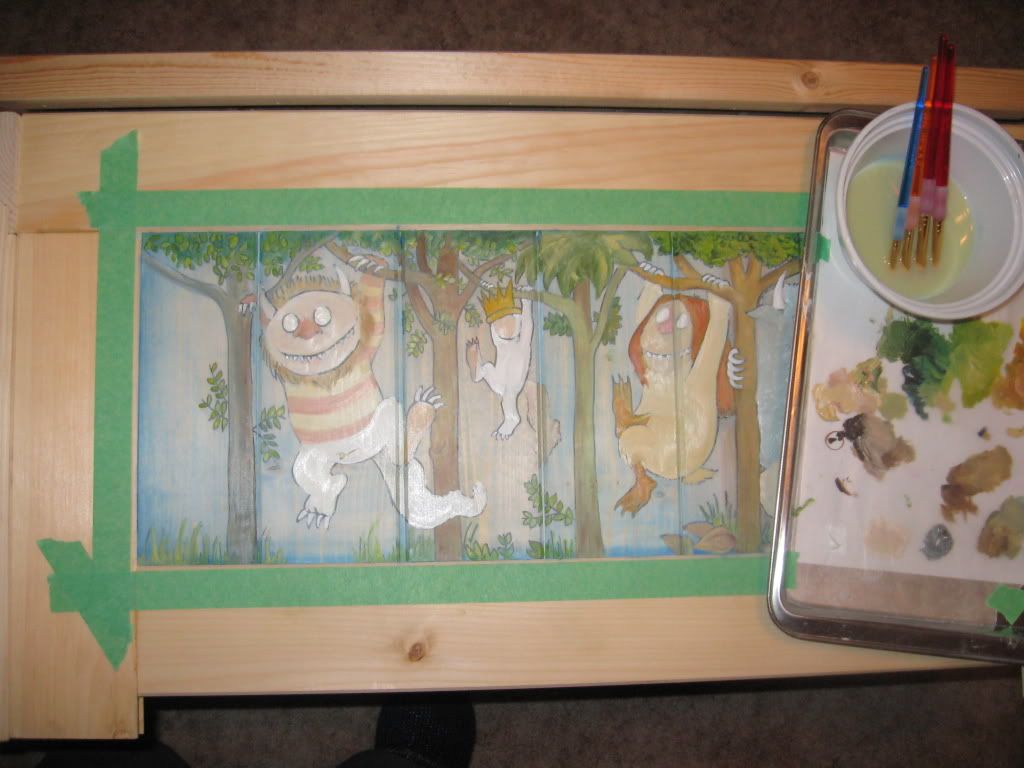 This was so much fun to do (and so rewarding) I think I will send hubby to pick up a few more crates. I might try to sell a couple.
Thank you again for you compliments. I just love how Craftster is such an uplifting community!