Here's my gal - she's inspired by Marie Antoinette. I was inspired by Kirsten Dunst's character in the Sofia Copola movie...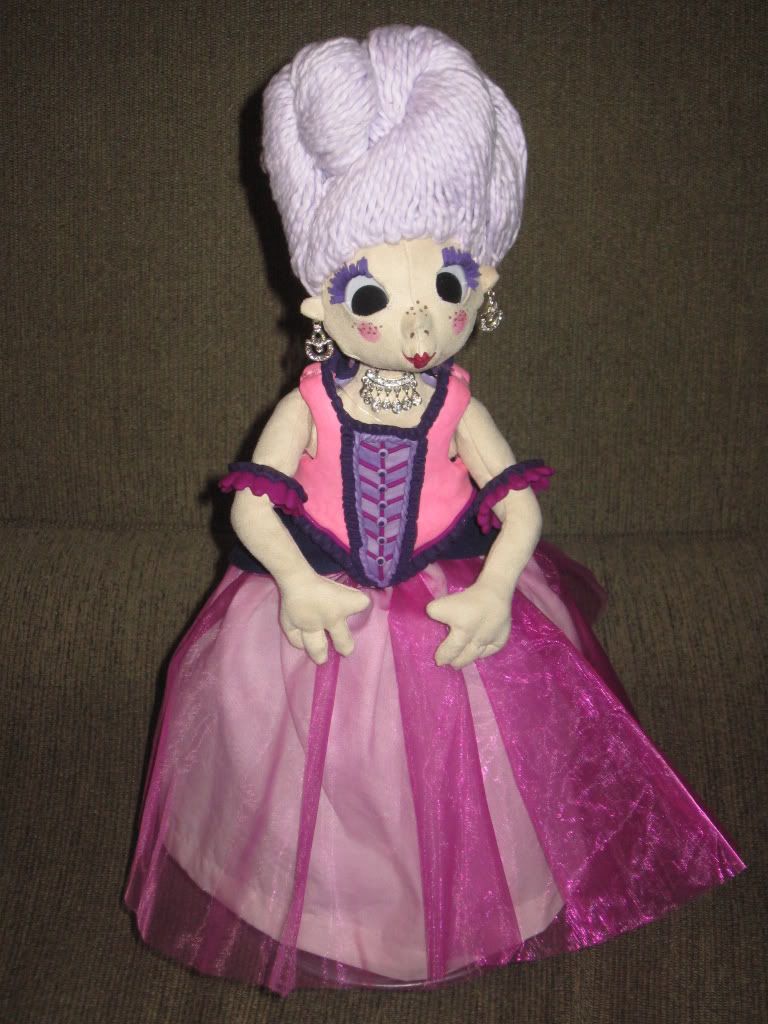 Her earings and necklace are snipped from a pair of chandalier earings that had broke.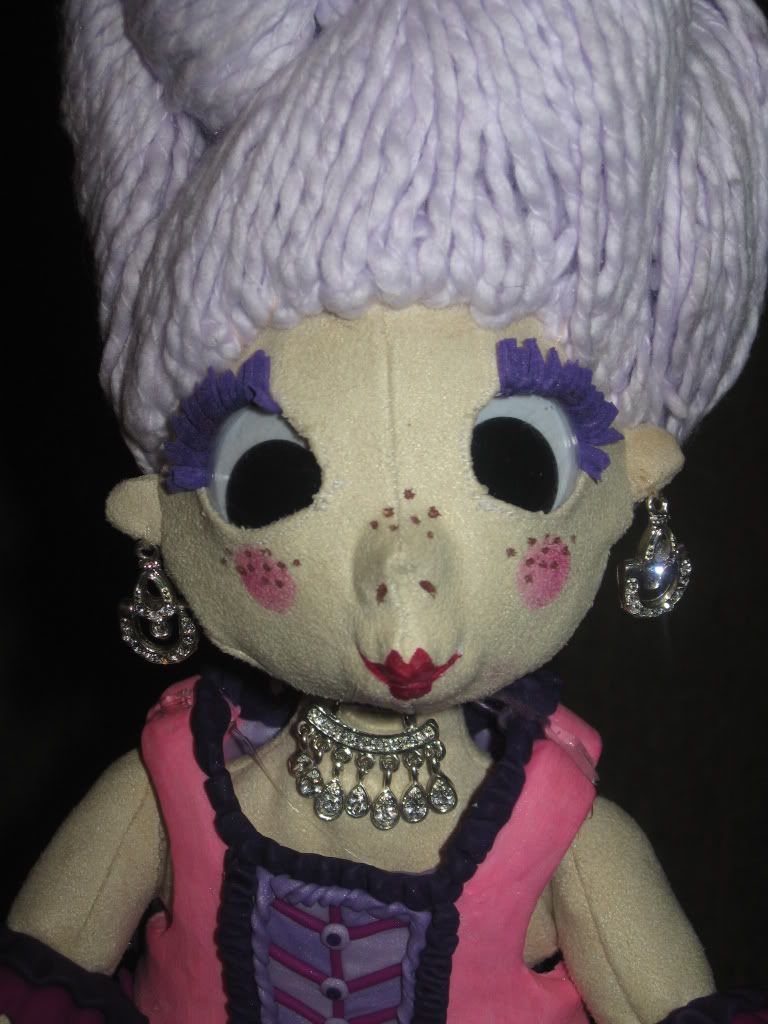 I'm not a great sewer, and I knew I wanted my poppet to have a very detailed, colourful corset, so I fitted her for a sculpey corset...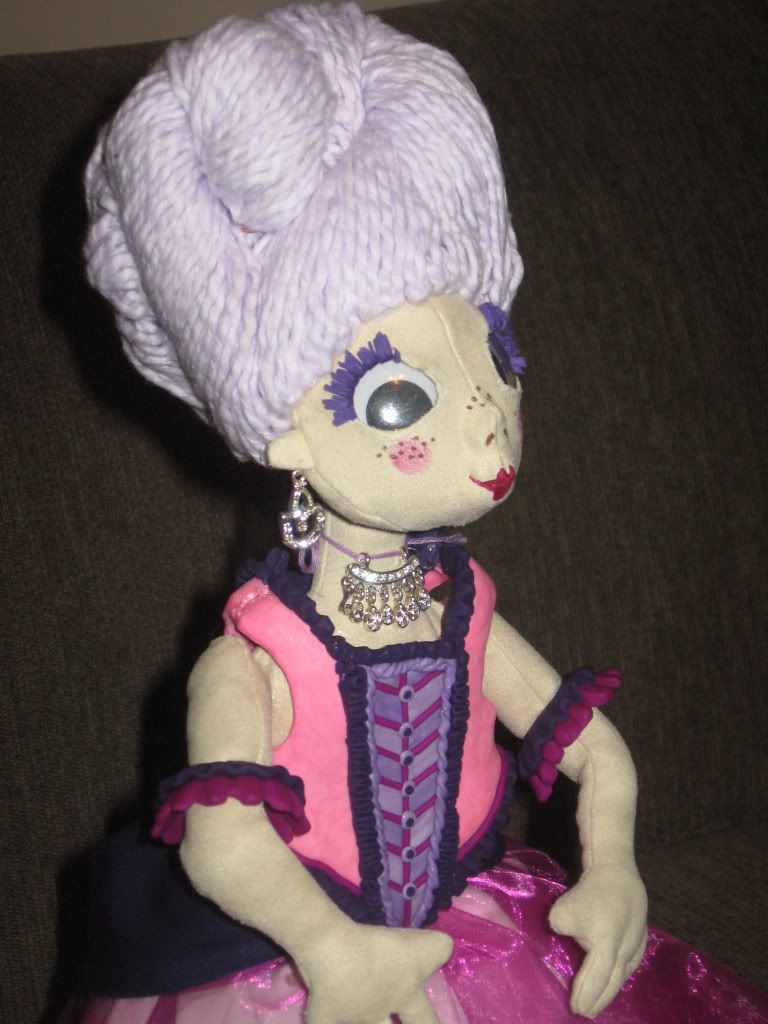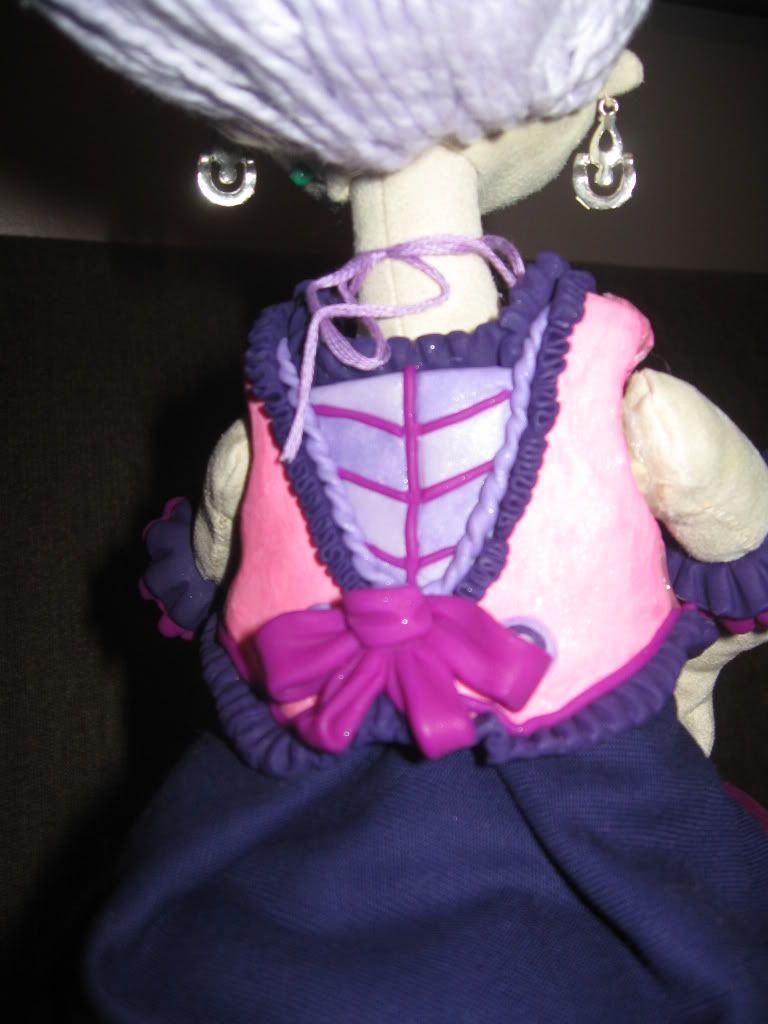 Her skirt is very simple white fabric with a bright pink sheer overlay. The "pannier" is some purple fabric I had left over from a Halloween costume.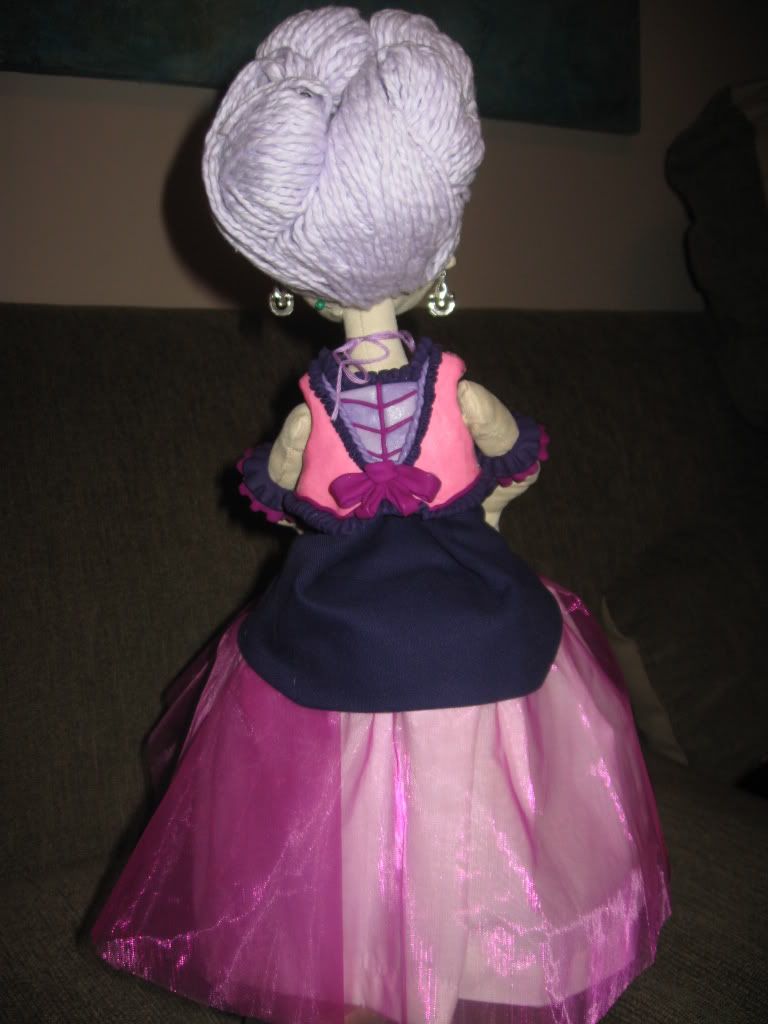 This challange was such great fun and I love seeing everybody's contribution!!!