Went to my local thrift shop and picked up a couple of shirts. I was also in need of a bikini for the summer season. So put the two together and here it is...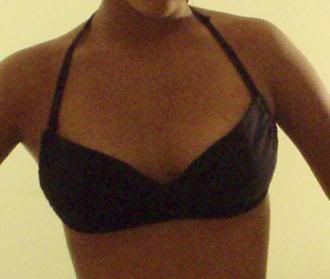 the front...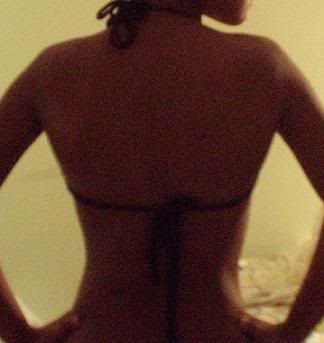 back...
and detail!
so what do you think? still don't have a bottom... any suggestions?
UPDATE:
Thank you guys so much for all of your amazing comments!
I've gotten a few requests for a tutorial, so here it is...
The measurements for this pattern are for someone sized medium, but adjustments may be needed for personal sizing.
If you have any questions, feel free to message and if you make your own I would love to see your creations! Enjoy!