So being the poor high school student that i am, and loving my best friend as much as i do i got kinda creative with my V-day gift for her.
i don't have any before pictures but i wish i did.
It was a simple white coffee mug which i painted valentine type colors on it.
I did manage to get $5 to buy some herseys kissables in V-day colors.
This is the finished product.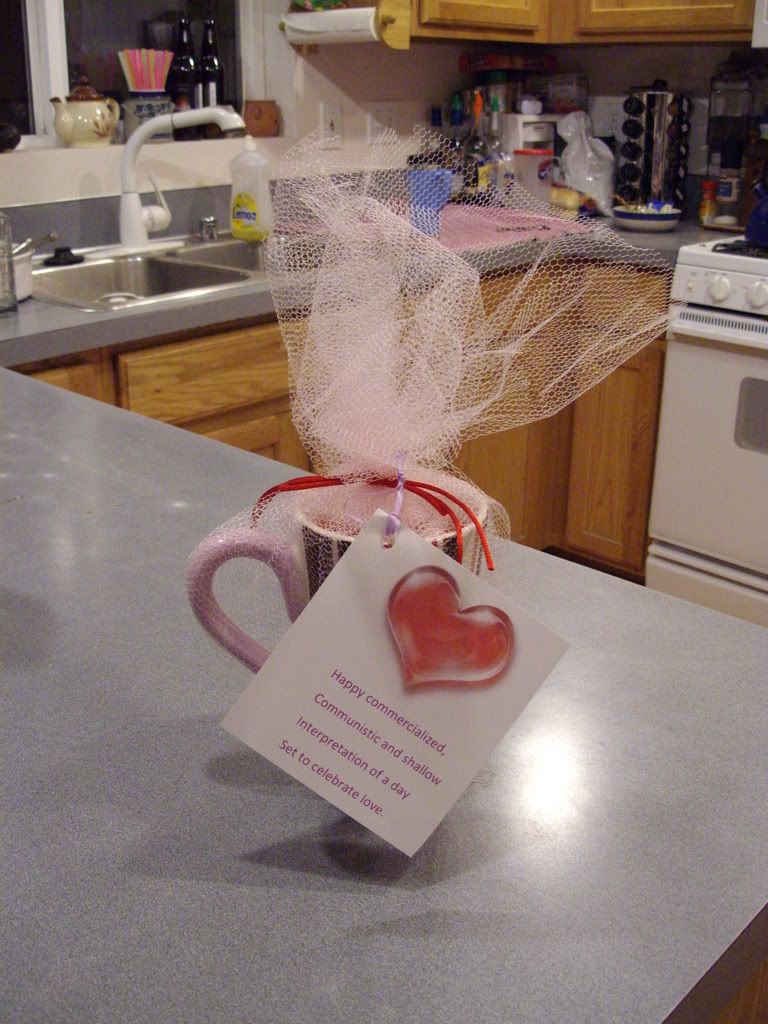 (it says happy commercialized, communistic and shallow interpretation of a day set to celebrate love.)
(yes it is possible to drink coffee or tea or chai in it. lol)